CATEGORIES
Latest news
Contact us
ADD: UNIT A1.9/F SILVERCORP INTERNATIONAL TOWER707-713 NATHAN ROAD MONGKOK KOWLOON HONGKONG;
TEL: 86-027-85508558,86-15871691193
FAX: 86 027-85309780
E-mail: sales1@hkxytech.com Jackie@hkxytech.com manager@field-instrument.com

  > ABB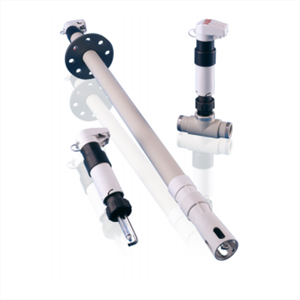 ABB AP120 Combination Sensor origin in germany
Product Model:ABB AP120
Country of origin:Germany
Delivery time:6-8 weeks
Weight:2Kg
Product Description: We have good source to supply the ABB PH sensor with good price.If you have any inquiry,pls feel free to contact me.
Product introduction
ABB AP120 Combination Sensor origin in germany
To ensure accurate monitoring, keep the electrodes free of
contaminants by periodic cleaning. The frequency of cleaning
depends on the particular application.
Automatic cleaning using the optional jetwash system and
controlling the cleaning solution using a suitable controller or
analyzer, will reduce the amount of manual cleaning.
Methods of removing various types of deposit are detailed
below. Replace the sensor if the performance of the sensor
does not improve after cleaning.
5.1.1 General Sludge and Loosely Adhering Matter
Rinse off the excess matter and wipe the sensor with a soft cloth
or tissue before calibrating.
5.1.2 Heavy, Non-Greasy Deposits
For example: lime, salts, etc.
Immerse the sensor in 1 to 2 M hydrochloric acid until the
deposit has dissolved. Rinse with demineralized water before
calibrating.
5.1.3 Greasy or Organic Deposits
Wipe the glass membrane with a detergent or acetone-based
solvent. Rinse with demineralized water before calibrating.
ABB AP120 Combination Sensor origin in germany
AP121/0 General Process 0 to 14 pH 0 to +100 °C (32 to 212 °F)
AP121/1 High Temp/Alkali 0 to 14 pH 10 to 130 °C (50 to 266 °F)
AP121/2 Low Resistance 0 to 10 pH –5 to 50 °C (23 to 122 °F)
AP121/6 Pt Redox (ORP) ± 2000mV 0 to 130 °C (32 to 266 °F)
Reference Electrode System
ABB AP120 Combination Sensor origin in germany
Primary Electrolyte Solid, Ag-free Gel with KCl charge
Inner reference system Ag/AgCl
JunctionAnnular PTFE, sterilizable
Nominal zero point, E0 7 pH
Minimum Conductivity > 50 µS/cm
Temperature Sensor (pH only) Integral Pt100
Temperature response T90 <70s
Electrode Shaft Length 120 mm
Max. Pressure 6 bar (90 psi)
Ingress Protection IP67/NEMA 6P (exceeds NEMA4X)
Connection head Sterilizable VP (VarioPin) connector
with PG13.5 thread
ABB AP120 Combination Sensor origin in germany
Contact Detail
Jackie Ma
HONGKONG XIEYUAN TECH CO., LIMITED
Add:7-A16,Caishen Commercial Plaza,Hangkou Railway Station,Wuhan, China
M:86-15717178751(WhatsApp & Telegram) | T:+86-27-85887732 | F:86-27-85309780
Email:Jackie@hkxytech.com Skype:Jackie@hkxytech.com