CATEGORIES
Latest news
Contact us
ADD: UNIT A1.9/F SILVERCORP INTERNATIONAL TOWER707-713 NATHAN ROAD MONGKOK KOWLOON HONGKONG;
TEL: 86-027-85508558,86-15871691193
FAX: 86 027-85309780
E-mail: sales1@hkxytech.com Jackie@hkxytech.com manager@field-instrument.com

  > Drivers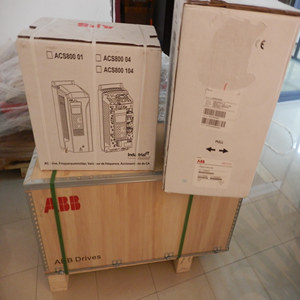 ABB ACS800 industrial drives Single drivers
Product Model:ABB ACS800
Country of origin:Germany
Delivery time:6-8 Weeks
Weight:10g
Product Description: We have competitive price and sepecial discount on ABB.Pls feel free to send us inquiry to confirm that.
Product introduction
ABB ACS800 industrial drives Single drivers
Main standard features
UL Type 1 protection class
Built in harmonic filtering AC choke
Common mode filters for motor protection
Line fuse disconnect switch
Extensive, programmable I/O
Inputs galvanically isolated
Long lifetime cooling fan and capacitors
3 I/O and fieldbus extension slots inside
Alphanumeric multilingual control panel with
start-up assistant feature
Top entry and exit of cables
Customized solutions
The ACS800-U7 is built in a robust cabinet designed for
heavy-duty industrial applications with power ratings from 75
to 600 Hp.
The ACS800-U7 offers a wide variety of standardized configurations
to adapt to different application requirements,
from line contactor to prevention of unexpected motor start.
If your application requires more, ABB's application engineering
services can add special features to the standard
product such as an additional cabinet for customer specific
devices to ensure exact suitability
for the application.
Extensive range of features
The ACS800-U7 has an extensive range of built in features
and options. Typical option choices include extended I/O
and fieldbus options, line contactor, EMC filtering, common
mode filtering and du/dt (voltage rise) filtering, all mountable
within the single cabinet.
Options for ACS800-U7
Analog and digital I/O extension modules
Brake chopper and resistor
Ground fault monitoring for ungrounded network
EMC filter for 1st environment, restricted distribution according
to EN 61800-3
EMC filter for 2nd environment, unrestricted distribution
according to EN 61800-3
UL Type 1 Filtered and UL Type 12 enclosure classes
Line contactor with emergency stop push button
Pulse encoder interface module
Prevention of unexpected start up of motor
Resolver Interface (Limited SW Support)
Other model
ACS800-U7-0610-7
Email address:Jackie@hkxytech.com jackie2018@126.com
Whatsapp:+86 15717178751
Skype:Jackie@hkxytech.com
Telegram:+86 15717178751
Phone:+86 15717178751