CATEGORIES
Latest news
Contact us
ADD: UNIT A1.9/F SILVERCORP INTERNATIONAL TOWER707-713 NATHAN ROAD MONGKOK KOWLOON HONGKONG;
TEL: 86-027-85508558,86-15871691193
FAX: 86 027-85309780
E-mail: sales1@hkxytech.com Jackie@hkxytech.com manager@field-instrument.com

  > Positioner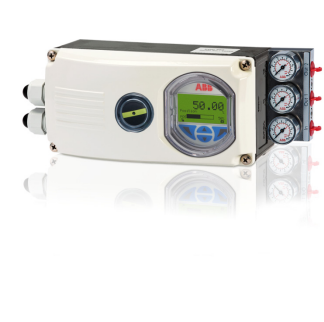 ABB TZIDC-220 Electro-Pneumatic Positioner V18350 Positioner
Product Model:V18350
Country of origin:Germany
Delivery time:6-8 weeks
Weight:4KG
Product Description: We have competitive price with high quality.Pls feel free to send us inquiry to confirm that.
Product introduction
ABB TZIDC-220 Electro-Pneumatic Positioner V18350 Positioner
Overview
The TZIDC-220 positioner has a special function for automatic
adjustment of the parameters. The function is launched either via the
integrated operator's panel or the user interface.
The following adjustment parameters can be activated and
Parameters for control block
To optimally adjust the actuator position, the control parameters can
be set individually for the control behavior of the valve.
Configuration of end positions for the valve to be adjusted to start
position "0" and end position "100 %".
Direction of the actuator
Calibration to both possible directions of action:
Air opens / spring force closes
Air closes / spring force opens
Adjusting the display (0 ... 100 %) to the direction of action for opening
3.1.3 Monitoring parameters
Various functions for permanent operational monitoring are
implemented in the TZIDC-220 operating program, e.g.:
- Internal positioning time-out
- Backup monitoring
The TZIDC-220 positioner's operator panel with four pushbuttons
- fully automatic commissioning
The operator panel is protected by a hinged cover which can be
opened during operation even in hazardous areas, i.e. the positioner
can be locally operated any time as required.
The four pushbuttons enable users to select operating levels,
configure the device and store settings. In addition to the known
operating functions, a simplified autoadjust can be performed. This
enables you to launch the device's automatic configuration function in
a few steps and without detailed knowledge regarding parameters.
When changing the actuator type from linear to rotary, the zero
position of the display is automatically updated. This is indicated in the
display for valves closing on the right in the closed position 0 %.
If you have any interest on this product,pls feel free to contact me.
Contact Information
Email address:Jackie@hkxytech.com jackie2018@126.com
Whatsapp:+86 15717178751
Skype:Jackie@hkxytech.com
Telegram:+86 15717178751
Phone:+86 15717178751