CATEGORIES
Latest news
Contact us
ADD: UNIT A1.9/F SILVERCORP INTERNATIONAL TOWER707-713 NATHAN ROAD MONGKOK KOWLOON HONGKONG;
TEL: 86-027-85508558,86-15871691193
FAX: 86 027-85309780
E-mail: sales1@hkxytech.com Jackie@hkxytech.com manager@field-instrument.com

  > Emerson 475 field communicator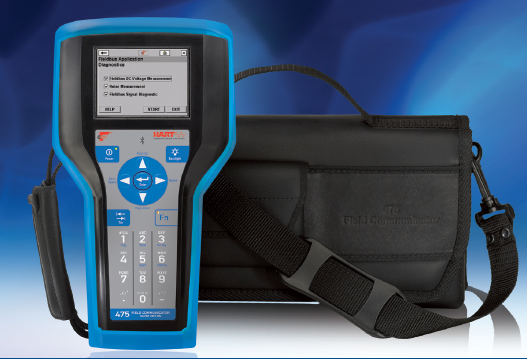 Emerson 475HP1ENAUGM9S 475 Field communicator Rosemount 475
Product Model:475HP1ENAUGM9S
Country of origin:Germany
Delivery time:Stock
Weight:2Kg
Product Description: We have large stock of Emerson 475 field communicator and we have good price and high quality.Welcome to send us the inquiry to compare the price
Product introduction
Emerson 475HP1ENAUGM9S 475 Field communicator Rosemount 475HP1ENAUGM9S
Emerson 475HP1ENAUGM9S 475 Field communicator Rosemount 475HP1ENAUGM9S
1.Full-color graphical user interface
2.""Powerful field diagnostics
""3.Bluetooth
communication
""4.Long-lasting Lithium-Ion power module
5.""Universal support for HART
and Foundation
Fieldbus devices
Emerson 475HP1ENAUGM9S 475 Field communicator Rosemount 475HP1ENAUGM9S
Introduction
A 475 Field Communicator that meets the Intrinsic Safety requirements (I/S-approved) can be used in Zone 0 (FM and CSA only), Zone 1, or Zone 2, for Group IIC, and Class I, Division 1 and Division 2, Groups A,B, C, and D locations.475HP1EKLUGMTS
An IS-approved 475 Field Communicator may be connected to loops or segments that are attached to equipment located in Zone 0, Zone 1,Zone 2,475HP1EKLUGMTS for Group IIC; Zone 20, Zone 21, Zone 22, and Class I, Division 1 and Division 2, Groups A, B, C, and D locations.
IS-approved 475 Field Communicators are ordered 475HP1EKLUGMTS with the KL option and have an additional label on the back of the 475 that lists the
approvals.See Appendix B "Product certifications" for more information about IS approvals and installations 475HP1EKLUGMTS.
Emerson 475HP1ENAUGM9S 475 Field communicator Rosemount 475HP1ENAUGM9S
The 475 Field Communicator is powered by a Li-Ion battery that has a green, 6-pin connector.475HP1EKLUGMTS The power supply arger also has a green connector to match the appropriate connector on the battery.475HP1EKLUGMTS See Figure 2-1 for the location of the connector.Prior to using the 475 Field Communicator without the power supply
475HP1EKLUGMTS arger connected, fully charge the battery.
Guidelines and precautions
Emerson 475HP1ENAUGM9S 475 Field communicator Rosemount 475HP1ENAUGM9S
Understand and follow the guidelines and precautions below before using the battery or power supply
arger.
When transporting a Li-Ion battery, follow all applicable 475HP1EKLUGMTS regulations. Protect the battery and power supply
arger from moisture, and 475HP1EKLUGMTS
respect operating 475HP1EKLUGMTS and storage temperature limits. See Appendix A eference data?for more information. Do not cover the battery or power supply
arger, subject it to prolonged periods of direct sunlight, or place it upon or next to
heat-sensitive materials.Charge the battery with only the Field Communicator power supply
arger. The power supply
arger should not be used with 475HP1EKLUGMTS other products. 475HP1EKLUGMTS Failure to comply may permanently damage your 475 Field Communicator and will void the IS approval and the warranty.Do not open or modify the battery or power supply
arger. There are no user-serviceable components or 475HP1EKLUGMTS safety elements inside. Opening or modifying them will void the warranty and could cause personal harm.
Emerson 475HP1ENAUGM9S 475 Field communicator Rosemount 475HP1ENAUGM9S
Emerson 475HP1ENAUGM9S 475 Field communicator Rosemount 475HP1ENAUGM9S
Model Code for Ordering:

475HP1EKL9GM9
475HP1EKL9GM9A
475HP1EKL9GM9AS
475HP1EKL9GM9S
475HP1EKL9GMT
475HP1EKL9GMTA
475HP1EKL9GMTAS
475HP1EKL9GMTS
475HP1EKLUGM9
475HP1EKLUGM9A
475HP1EKLUGM9AS
475HP1EKLUGM9S
475HP1EKLUGMT
475HP1EKLUGMTA
475HP1EKLUGMTAS
475HP1EKLUGMTS
475HP1ENA9GM9
475HP1ENA9GM9A
475HP1ENA9GM9AS
475HP1ENA9GM9S
475HP1ENA9GMT
475HP1ENA9GMTA
475HP1ENA9GMTAS
475HP1ENA9GMTS
475HP1ENAUGM9
475HP1ENAUGM9A
475HP1ENAUGM9AS
475HP1ENAUGM9S
475HP1ENAUGMT
475HP1ENAUGMTA
475HP1ENAUGMTAS
475HP1ENAUGMTS
475HP9EKL9GM9
475HP9EKL9GM9A
475HP9EKL9GM9AS
475HP9EKL9GM9S
475HP9EKL9GMT
475HP9EKL9GMTA
475HP9EKL9GMTAS
475HP9EKL9GMTS
475HP9EKLUGM9
475HP9EKLUGM9A
475HP9EKLUGM9AS
475HP9EKLUGM9S
475HP9EKLUGMT
475HP9EKLUGMTA
475HP9EKLUGMTAS
475HP9EKLUGMTS
475HP9ENA9GM9
475HP9ENA9GM9A
475HP9ENA9GM9AS
475HP9ENA9GM9S
475HP9ENA9GMT
475HP9ENA9GMTA
475HP9ENA9GMTAS
475HP9ENA9GMTS
475HP9ENAUGM9
475HP9ENAUGM9A
475HP9ENAUGM9AS
475HP9ENAUGM9S
475HP9ENAUGMT
475HP9ENAUGMTA
475HP9ENAUGMTAS
475HP9ENAUGMTS
We have good price on yokogawa DCS,yokogawa transmitter,yokogawa analyzer yokogawa flowmeter.ABB(Pressure transmitter,analyzer,Low voltage products),
Honeywell(pressure transmitter,analyzer,DCS,Gas detector),Rosemount(pressure transmitter,analyzer,
flowmeter),MTL( safety barrier),P+F( safety barrier),Norgren(Values,
Regulator)
Schneider,Weidmuller terminal blocks,Festo,Pnoenix contactor etc.
Also We have Emerson 475 field communicators in ready stock, such as 475FP1EKLUGMTS, 475HP1EKLUGMTS, 475HP1EKLUGMT, 475HP1ENA9GMTS
and some more, new and original from Emerson Germany.Any inquiry about our scope,pls feel free to contact me.