CATEGORIES
Latest news
Contact us
ADD: UNIT A1.9/F SILVERCORP INTERNATIONAL TOWER707-713 NATHAN ROAD MONGKOK KOWLOON HONGKONG;
TEL: 86-027-85508558,86-15871691193
FAX: 86 027-85309780
E-mail: sales1@hkxytech.com Jackie@hkxytech.com manager@field-instrument.com

  > Hach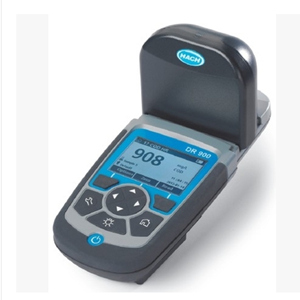 Hach DR900 Colorimeter hach DR900
Product Model:Hach DR900
Country of origin:USA
Delivery time:6-8 weeks
Weight:2Kg
Product Description: We have very competitive price and special dicount for you.Pls feel free to contact me to comapre the price.
Product introduction
Hach DR900 Colorimeter hach DR900 Origin in USA



Overview
Fastest and simplest water testing for the
most demanding field environments.
The hand-held DR 900 allows quick and easy access to your most-used testing methods.
This colorimeter is waterproof, dustproof and field durable. With an intuitive user interface,
easy data transfer abilities, and the ability to test up to 90 of the most commonly tested water
methods, the DR 900 makes water testing in harsh field environments a little less challenging.
Your Favorites at Your Fingertips
Save time by storing your most standard methods for
quick access in less than 4 clicks.
Field Ready in Every Way Possible
This hand-held, rugged colorimeter is waterproof and
dustproof. Drop tested and shock resistant for greater
Improved user interface allows quick selections and
Simple Data Communication
Stores data for up to 500 tests, and comes with a USB port
for easily downloading or transferring information.
Satisfies Your Core Testing Needs
A single handheld
instrument
provides access
to 90 of the
most common
parameters
Source Lamp Light Emitting Diode (LED)
Wavelength Range 420 nm, 520 nm, 560 nm, 610 nm
Wavelength Selection Automatic
Operating Mode Transmittance (%), Absorbance
1 inch round or 16 mm round
Data Logger 500 measured values (Result, Date,
Time, Sample ID, User ID)
Enclosure Rating IP67 (vial cover closed)
Battery Requirements 4, AA size alkali cells
Battery Life 6 months (typical) @ 5 readings
a day / 5 days / week without
Backlight usage will decrease battery life.
Display Graphical display 240 x 160 pixel
(Backlit)
User Interface
Languages
English, French, German, Italian,
Spanish, Portuguese, Bulgarian,
Chinese, Czech, Danish, Dutch,
Finnish, Greek, Hungarian,
Japanese, Korean, Polish,
Romanian, Russian, Slovenian,
Swedish, Turkish
Interface USB type Mini IP67
Dimensions
(H x W x D)
9.1 in x 3.8 in x 1.9 in
(231 mm x 96 mm x 48 mm)
Weight 1.32 lbs. (0.6 kg) with battery
Includes DR 900 Colorimeter, two 1-inch
glass sample cells marked at 10, 20
and 25 mL, two 1 cm plastic sample
cells, 1 x 16-mm COD/Test 'N Tube

adapter, 4 AA alkaline batteries,
printed multilingual instrument
manual, instrument and procedure
manuals on CD, USB Mini to USB
Cable, European CE mark.
Email address:Jackie@hkxytech.com jackie2018@126.com
Whatsapp:+86 15717178751
Skype:Jackie@hkxytech.com
Telegram:+86 15717178751
Phone:+86 15717178751