CATEGORIES
Latest news
Contact us
ADD: UNIT A1.9/F SILVERCORP INTERNATIONAL TOWER707-713 NATHAN ROAD MONGKOK KOWLOON HONGKONG;
TEL: 86-027-85508558,86-15871691193
FAX: 86 027-85309780
E-mail: sales1@hkxytech.com Jackie@hkxytech.com manager@field-instrument.com

  > Honeywell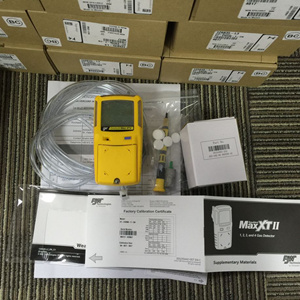 BW CLIP REAL TIME 2 YEAR O2 DETECTOR BWC2R-X
Product Model:BWC2R-X
Country of origin:Mexico
Delivery time:Stock
Weight:2Kg
Product Description: We have very competitive price and special dicount for you.Pls feel free to contact me to comapre the price.
Product introduction
BW CLIP REAL TIME 2 YEAR O2 DETECTOR BWC2R-X Gas Detector


Overview
BW CLIP REAL TIME 2 YEAR O2 DETECTOR BWC2R-X Gas Detector
The BW Clip Real Time 2 Year O2 Detector is a lightweight and easy to handle single gas detector for oxygen. Designed for a wide range of harsh environments and extreme temperatures, this monitor has the default alarm setpoints at 19.5% vol. to 23.5% vol. BW Clip Real Time includes a real-time gas level display and the ability to calibrate the device. It provides two years maintenance-free operation: just turn on the device, and it runs continuously. There is no need for sensor replacement and battery charging or replacement. It is based on Surecell
and Reflex Technology
. Surecell
is a unique dual reservoir sensor design that dramatically improves instrument performance, response time, and longevity. Reflex Technology
is an advanced automated internal test function that routinely checks the operating condition of the sensor to increase safety, up-time, and overall worker confidence.
Key Features:
BW CLIP REAL TIME 2 YEAR O2 DETECTOR BWC2R-X Gas Detector
Default alarm setpoints: 19.5% vol.-23.5% vol.
Alarm setpoints range: 18% vol.-25% vol.
Measuring range: 0-25% vol.
Temperature: -4 to +122°F
Humidity: 5% - 95% RH (non-condensing)
Alarm: visual, vibrating, audible (95 dB), low, high
Wide-angle flash, which alerts simultaneously with audible and vibrating alarm
Automated self-test of battery, sensor and electronics
Automatic logging of the 35 most recent gas events, bump test and calibration results
Ingress Protection: IP 66/67
Battery life: 2 years
Surecell
and Reflex Technology

Compatible with the MicroDock II and the IntelliDoX instrument management systems (with updated Firmware)
Compatible with hands-free Hard Hat Clip carrying accessory
Certifications: Class I, Div. 1, Gr. A, B, C, D, Class I, Zone 0 , Gr. IIC; Ex ia IIC T4 Ga IP66/67, IECEx UL 14.0063, Ex ia IIC T4 Ga IP66/67, DEMKO 14 ATEX 1356, CE European Conformity
BW CLIP REAL TIME 2 YEAR O2 DETECTOR BWC2R-X Gas Detector
The automated instrument management option with IntelliDoX Management System combines smart docking modules, updated Firmware V 7.000 with the highest level of protection, and Fleet Manager II 4.3.31 software. It ensures quicker bump tests and calibrations, the unmatched configurability, and the enhanced productivity as the connected modules are able to work independently. Fleet Manager II gives users the opportunity to download information directly from BW Technologies by Honeywell instruments or the IntelliDoX, and to automatically generate accurate, user-friendly reports.
BW CLIP REAL TIME 2 YEAR O2 DETECTOR BWC2R-X Gas Detector
Other Models
BWC2-H BWC2-H510 BWC2-H515 BWC2-M
BWC2-M50200 BWC2-X BWC2-S BWC2-S24
BWC2-H-B50 BWC3-H BWC3-M BWC2R-M
MCXL-XWHM-Y-NA BWC4-Y-N MCX3-XWHM-Y-NA XWHM-R-Y-NA
M5-XW0Y-R M5PID-XWQY XT-XWHM-Y-NA BWC2-M50200
BWC2R-X BWC2R-H GAXT-X-DL-2 GAXT-P-DL
GAXT-A-DL GAXT-A2-DL GAXT-C-DL GAXT-D-DL
GAXT-H-DL BWC2R-M25100 BWC2R-S M5IR-XWBY-R
GAXT-S-DL BWC3R-M BWC3R-H BWC2R-S24
BWC2-S24 BWC4-B-N MCXL-XWHM-Y-NA XT-XWHM-Y-NA
GAXT-H-2-DL GAXT-N-DL GAXT-G-DL GAXT-M2-DL
Email address:Jackie@hkxytech.com jackie2018@126.com
Whatsapp:+86 15717178751
Skype:Jackie@hkxytech.com
Telegram:+86 15717178751
Phone:+86 15717178751