CATEGORIES
Latest news
Contact us
ADD: UNIT A1.9/F SILVERCORP INTERNATIONAL TOWER707-713 NATHAN ROAD MONGKOK KOWLOON HONGKONG;
TEL: 86-027-85508558,86-15871691193
FAX: 86 027-85309780
E-mail: sales1@hkxytech.com Jackie@hkxytech.com manager@field-instrument.com

  > Honeywell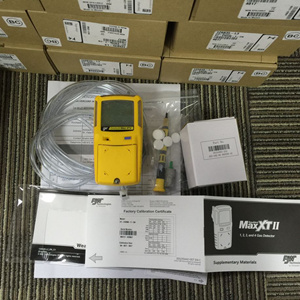 BW CLIP4 4‑GAS DETECTOR BWC4-Y-N
Product Model:BWC4-Y-N
Country of origin:Mexico
Delivery time:Stock
Weight:2Kg
Product Description: We have very competitive price and special dicount on BW gas detector for you.Pls feel free to contact me to comapre the price.
Product introduction
BW CLIP4 4‑GAS DETECTOR BWC4-Y-N
Overview
BW CLIP4 4‑GAS DETECTOR BWC4-Y-N
The BW Clip4 4 gas monitor provides portable, easy-to-use multi‑gas detection that's always on. When you've got your hands full in the field, you need no‑hassle gas detection that you can count on. Once activated, you can be sure that the BW Clip4 is always on. Two years of runtime with no charging, no maintenance or servicing, and no battery replacements. It's recommended that you calibrate every six months. The BW Clip4 has a two‑year warranty to cover its entire service life. Just replace it after two years and switch on a new one. Simple low-cost ownership is backed by the Honeywell commitment to high quality, and guaranteed by a full ecosystem of advanced supporting technologies.
Key Features:

Detects Oxygen (O2), Hydrogen sulfide (H2S), Carbon monoxide (CO), Lower Explosive Levels (LEL) of a variety of combustible gases
Yellow housing
Durable, compact and ergonomic
User-friendly tamper-proof operation with just one button
Intuitive LCD icons
Real-time gas concentrations shown on LCD
Daily full function self-test of sensors, battery status, circuit integrity, and audible
isual alarms
Flashing red non-compliance indicators warn workers that the detector has not been bump tested according to schedule
Built-in concussion proof boot
Tested to last in extreme environments
Full two‑year warranty including all sensors
BW CLIP 3 YEAR H2S 10-15 SINGLE GAS DETECTOR BW BWC3-H
Other Models
BWC2-H BWC2-H510 BWC2-H515 BWC2-M
BWC2-M50200 BWC2-X BWC2-S BWC2-S24
BWC2-H-B50 BWC3-H BWC3-M BWC2R-M
MCXL-XWHM-Y-NA BWC4-Y-N MCX3-XWHM-Y-NA XWHM-R-Y-NA
M5-XW0Y-R M5PID-XWQY XT-XWHM-Y-NA BWC2-M50200
BWC2R-X BWC2R-H GAXT-X-DL-2 GAXT-P-DL
GAXT-A-DL GAXT-A2-DL GAXT-C-DL GAXT-D-DL
GAXT-H-DL BWC2R-M25100 BWC2R-S M5IR-XWBY-R
GAXT-S-DL BWC3R-M BWC3R-H BWC2R-S24
BWC2-S24 BWC4-B-N MCXL-XWHM-Y-NA XT-XWHM-Y-NA
GAXT-H-2-DL GAXT-N-DL GAXT-G-DL GAXT-M2-DL
Email address:Jackie@hkxytech.com jackie2018@126.com
Whatsapp:+86 15717178751
Skype:Jackie@hkxytech.com
Telegram:+86 15717178751
Phone:+86 15717178751