CATEGORIES
Latest news
Contact us
ADD: UNIT A1.9/F SILVERCORP INTERNATIONAL TOWER707-713 NATHAN ROAD MONGKOK KOWLOON HONGKONG;
TEL: 86-027-85508558,86-15871691193
FAX: 86 027-85309780
E-mail: sales1@hkxytech.com Jackie@hkxytech.com manager@field-instrument.com

  > Gas Detector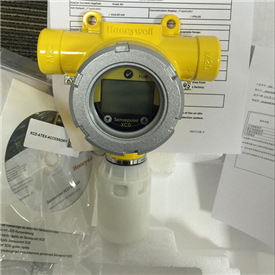 Honeywell 2106B1806 Carbon Monoxide Sensor 2106B1806
Product Model:2106B1806
Country of origin:Mexico
Delivery time:6-8 weeks
Weight:2Kg
Product Description: We have competitive price with high quality.Pls feel free to send us inquiry to confirm that.
Product introduction
Honeywell 2106B1806 Carbon Monoxide Sensor 2106B1806
Overview
Honeywell 2106B1806 Carbon Monoxide Sensor 2106B1806
The Unit should be fitted to a suitable junction box appropriate to
the rating of the area where it will be installed. The sensors should
be fitted to a tapped hole within the enclosure. Cabling should be
multicore, two wires plus screen, conductor size 14AWG (2.5mm2
)
max. Suitable conduit should be used appropriate to the rating of
the area where the unit is installed, e.g. Class I Div. 2. Please refer
to local and national electrical regulations. Sensors are supplied
The apparatus should be installed in a location free from dusts and
direct heat sources.
For optimum protection against water ingress ensure that the
sensor is installed facing downwards.
Installation is to be performed by a qualified installation engineer,
with the power to the unit disconnected.
For oxygen versions, remove the neoprene stopper and snap
the RFI screen and internal hydrophobic assembly (supplied
separately) into place (page 9).
See the technical handbook for details of installation in a duct or in
forced air conditions.
Honeywell 2106B1806 Carbon Monoxide Sensor 2106B1806
Sensepoint for toxic gas detection is supplied pre‑calibrated,
however, for increased accuracy in specific applications, on‑site
calibration is recommended.
Re‑calibration should only be attempted by qualified service
personnel. Calibration should only be attempted after the sensor has
been installed and powered for a time exceeding the warm up time
(Table 1).
First zero the control system with no gas present on the sensor. If
target gas is suspected to be in the vicinity of Sensepoint, flow clean
air over the sensor using a flow housing (see below).
Fit a flow housing and connect a cylinder of either air, for a zero, or
a known concentration of gas (approximately 50% FSD) to the flow
housing using nylon or PTFE tubing. Tubing lengths should be kept
to a minimum to avoid extending the speed of response. Connect
the outlet of the flow housing to a safe exhaust area. Pass the gas
through the flow housing at a flow rate of approximately 1 l to 1.5 l
per minute.
Honeywell 2106B1806 Carbon Monoxide Sensor 2106B1806
Allow the sensor to stabilise. When gassing with air, adjust thecontrol card to indicate zero. For span, the control card should
be adjusted to indicate the concentration of the target gas being
applied. Remove the flow housing and the gas supply.
Note: for oxygen, the span gas is normally air at 20.8%v
O2
. The
Honeywell 2106B1806 Carbon Monoxide Sensor 2106B1806
control card should be adjusted to indicate this when the
sensor is in either clean ambient air, or in a flow of 20.8%v

O2 in nitrogen from a cylinder. A zero adjustment is not
normally required, however it is recommended that the alarm
levels are tested using a cylinder of a lower concentration of
oxygen in nitrogen.
See Table 1 for details of concentrations and times to be used. If
the controller cannot be spanned, consult the technical handbook.
For calibration using the Weather Protection in high flow
applications refer to the technical handbook.
Honeywell 2106B1806 Carbon Monoxide Sensor 2106B1806
SPXCDALMFX SPXCDALMRX SPXCDALMPX SPXCDALMO1
SPXCDALMHX SPXCDALMCX SPXCDALMG1 SPXCDALMNX SPXCDALMB1 SPXCDALMB2 SPXCDASMFX SPXCDASMRX SPXCDASMPX SPXCDASMO1 SPXCDASMHX SPXCDASMCX SPXCDASMG1 SPXCDASMNX SPXCDASMB1 SPXCDASMB2
SPXCDALMFXM SPXCDALMRXM SPXCDALMPXM SPXCDALMO1M SPXCDALMHXM SPXCDALMCXM SPXCDALMG1M SPXCDALMNXM SPXCDALMB1M SPXCDALMB2M SPXCDASMFXM SPXCDASMRXM SPXCDASMPXM SPXCDASMO1M SPXCDASMHXM SPXCDASMCXM SPXCDASMG1M SPXCDASMNXM SPXCDASMB1M SPXCDASMB2M
SPXCDULNFX SPXCDULNRX SPXCDULNPX SPXCDULNO1 SPXCDULNHX SPXCDULNCX SPXCDULNG1 SPXCDULNNX SPXCDULNB1 SPXCDULNB2 SPXCDUSNFX SPXCDUSNRX SPXCDUSNPX SPXCDUSNO1 SPXCDUSNHX SPXCDUSNCX SPXCDUSNG1 SPXCDUSNNX SPXCDUSNB1 SPXCDUSNB2
SPXCDULNFXM SPXCDULNRXM SPXCDULNPXM SPXCDULNO1M SPXCDULNHXM SPXCDULNCXM SPXCDULNG1M SPXCDULNNXM SPXCDULNB1M SPXCDULNB2M SPXCDUSNFXM SPXCDUSNRXM SPXCDUSNPXM SPXCDUSNO1M SPXCDUSNHXM SPXCDUSNCXM SPXCDUSNG1M SPXCDUSNNXM SPXCDUSNB1M SPXCDUSNB2M
SPXCDALMTX4 SPXCDASMTX4 SPXCDULNTX4 SPXCDUSNTX4 SPXCDALMTX4M SPXCDASMTX4M SPXCDULNTX4M SPXCDUSNTX4M SPXCDALMRFD SPXCDASMRFD SPXCDULNRFD SPXCDUSNRFD SPXCDALMRFDM SPXCDASMRFDM PXCDULNRFDM SPXCDUSNRFDM SPXCDXSRFXSS SPXCDXSRRXSS SPXCDXSRPXSS SPXCDXSRB1SS
SPXCDXSRB2SS
If you have any interest on this product,pls feel free to contact me.
Contact Information
Email address:Jackie@hkxytech.com jackie2018@126.com
Whatsapp:+86 15717178751
Skype:Jackie@hkxytech.com
Telegram:+86 15717178751
Phone:+86 15717178751