CATEGORIES
Latest news
Contact us
ADD: UNIT A1.9/F SILVERCORP INTERNATIONAL TOWER707-713 NATHAN ROAD MONGKOK KOWLOON HONGKONG;
TEL: 86-027-85508558,86-15871691193
FAX: 86 027-85309780
E-mail: sales1@hkxytech.com Jackie@hkxytech.com manager@field-instrument.com

  > Gas Detector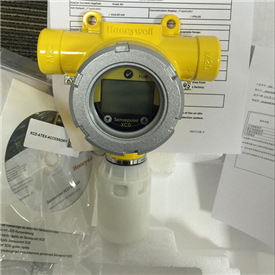 Honeywell SPXCDALMG1 gas detector Sensepoint XCD
Product Model:SPXCDALMG1
Country of origin:Mexico
Delivery time:6-8 weeks
Weight:4Kg
Product Description: We have competitive price with high quality.Pls feel free to send us inquiry to confirm that.
Product introduction
Honeywell SPXCDALMG1 gas detector Sensepoint XCD SPXCDALMG1
Overview
Sensepoint XCD has an integral mounting plate
for surface mounting or can be mounted to a
horizontal or vertical pipe
SPXCDALMG1
using the optional
pipe mounting bracket.
SPXCDALMG1
Electrical installation
can be made using either conduit or cable
with suitable mechanical protection. Two M20
or ¾"NPT entries are provided (depending
on certification).
SPXCDALMG1
A weatherproof cap is also
included for use in the harshest
SPXCDALMG1
outdoor
conditions. Other optional accessories include
a sunshade/deluge protection, duct mounting
kit and collecting cone.
SPXCDALMG1
Sensepoint XCD ensures easy installation
and the fastest routine operation by removing
the need for hot work permits in hazardous
areas. Using easy to replace plug-in sensors,
SPXCDALMG1
downtime is also reduced and on-going costs
are minimised through the use of poison
resistant flammable sensors and patented
Surecel toxic sensors.
There are three different types of the XCD
transmitter for use with three different families
of sensors.
SPXCDALMG1
The mV type transmitter is for use with the
mV family of XCD sensors including catalytic
sensors to detect flammable gases in the
range 0-100%LEL and infrared (IR) sensors for
detection of Hydrocarbon gases in the range
0-100%LEL.
SPXCDALMG1
Two IR Hydrocarbon sensors are
available; one linearised to Methane and one
linearised to Propane. The Propane version has
linear cross sensitivities factors for Ethylene,
SPXCDALMG1
Butane and Pentane. There is also an IR CO2
sensor available in the range 0-2%Vol.
The EC type transmitter is for use with
the EC family of XCD sensors including
Carbon Monoxide (CO), Hydrogen Sulphide,
SPXCDALMG1
(H2
S), Nitrogen Dioxide (NO2
) and Hydrogen
(H2
).
SPXCDALMG1
The Oxygen transmitter is for use with the
Oxygen (O2
) XCD sensors.
SPXCDALMG1
A transmitter can auto-recognise any sensor
SPXCDALMG1
from within its sensor family. The sensor simply
plugs into the bottom of the transmitter and
the transmitter automatically configures itself
accordingly.
SPXCDALMFX SPXCDALMRX SPXCDALMPX SPXCDALMO1
SPXCDALMHX SPXCDALMCX SPXCDALMG1 SPXCDALMNX SPXCDALMB1 SPXCDALMB2 SPXCDASMFX SPXCDASMRX SPXCDASMPX SPXCDASMO1 SPXCDASMHX SPXCDASMCX SPXCDASMG1 SPXCDASMNX SPXCDASMB1 SPXCDASMB2
SPXCDALMFXM SPXCDALMRXM SPXCDALMPXM SPXCDALMO1M SPXCDALMHXM SPXCDALMCXM SPXCDALMG1M SPXCDALMNXM SPXCDALMB1M SPXCDALMB2M SPXCDASMFXM SPXCDASMRXM SPXCDASMPXM SPXCDASMO1M SPXCDASMHXM SPXCDASMCXM SPXCDASMG1M SPXCDASMNXM SPXCDASMB1M SPXCDASMB2M
SPXCDULNFX SPXCDULNRX SPXCDULNPX SPXCDULNO1 SPXCDULNHX SPXCDULNCX SPXCDULNG1 SPXCDULNNX SPXCDULNB1 SPXCDULNB2 SPXCDUSNFX SPXCDUSNRX SPXCDUSNPX SPXCDUSNO1 SPXCDUSNHX SPXCDUSNCX SPXCDUSNG1 SPXCDUSNNX SPXCDUSNB1 SPXCDUSNB2
SPXCDULNFXM SPXCDULNRXM SPXCDULNPXM SPXCDULNO1M SPXCDULNHXM SPXCDULNCXM SPXCDULNG1M SPXCDULNNXM SPXCDULNB1M SPXCDULNB2M SPXCDUSNFXM SPXCDUSNRXM SPXCDUSNPXM SPXCDUSNO1M SPXCDUSNHXM SPXCDUSNCXM SPXCDUSNG1M SPXCDUSNNXM SPXCDUSNB1M SPXCDUSNB2M
SPXCDALMTX4 SPXCDASMTX4 SPXCDULNTX4 SPXCDUSNTX4 SPXCDALMTX4M SPXCDASMTX4M SPXCDULNTX4M SPXCDUSNTX4M SPXCDALMRFD SPXCDASMRFD SPXCDULNRFD SPXCDUSNRFD SPXCDALMRFDM SPXCDASMRFDM PXCDULNRFDM SPXCDUSNRFDM SPXCDXSRFXSS SPXCDXSRRXSS SPXCDXSRPXSS SPXCDXSRB1SS
SPXCDXSRB2SS
If you have any interest on this product,pls feel free to contact me.
Contact Information
Email address:Jackie@hkxytech.com jackie2018@126.com
Whatsapp:+86 15717178751
Skype:Jackie@hkxytech.com
Telegram:+86 15717178751
Phone:+86 15717178751