CATEGORIES
Latest news
Contact us
ADD: UNIT A1.9/F SILVERCORP INTERNATIONAL TOWER707-713 NATHAN ROAD MONGKOK KOWLOON HONGKONG;
TEL: 86-027-85508558,86-15871691193
FAX: 86 027-85309780
E-mail: sales1@hkxytech.com Jackie@hkxytech.com manager@field-instrument.com

  > Gas Detector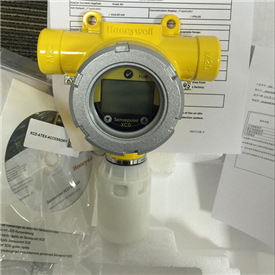 Honeywell SPXCDALMNX gas detector Sensepoint XCD
Product Model:SPXCDALMNX
Country of origin:Mexico
Delivery time:6-8 weeks
Weight:4Kg
Product Description: We have competitive price with high quality.Pls feel free to send us inquiry to confirm that.
Product introduction
Honeywell SPXCDALMNX gas detector Sensepoint XCD SPXCDALMNX
Overview
Sensepoint XCD is designed for use in potentially explosive atmospheres. As such, installation
should follow national guidelines using suitable mechanically protected cable and glands or
conduit. Use 0.5mm2
(20AWG) to 2.5mm2
(~13AWG) cross sectional area cable as needed
to ensure minimum operating voltage at the detector, depending on installed cable length.
Cable diameter should be selected to maintain the minimum required voltage for the longest
installed cable length under maximum power.
The Sensepoint XCD transmitter may be
wired in either Current Sink or Current
Source configuration. These two options
are offered to allow greater flexibility in
the type of control system that it can be
used with. Sink/Source is selectable via
the switch located on the back side of the
display module; accessible by removing
the display module during installation/
commissioning.
Sensepoint XCD uses three instantly
recognisable 'traffic light' colours to indicate
its status. The large tri-colour backlit LCD
is steady green to indicate normal operation,
flashes yellow to indicate a fault/warning
and flashes red to indicate an alarm. This
allows anyone in the area to clearly see at a
glance the status of any detector. This can be
particularly useful to identify detector status if
the detector is located in a difficult to access
area or if a number of detectors are located in
the same area.
The Sensepoint XCD transmitter has an integral mounting plate consisting of four mounting holes
on the transmitter body. The transmitter may be fixed directly to a surface mounting, or to a
horizontal or vertical pipe/structure, 40.0-80.0mm (1.6 to 3.1") in diameter/cross section.
The pipe mounting bracket accessory (optional) may be used for this purpose.
User cable entries shown (2 x M20) are for ATEX/IECEx version enclosures. UL/c-UL versions
have 2 x ¾"NPT conduit entries. A suitable blanking plug is supplied which must be used to
seal any unused entry. The blanking plug must be suitably sealed to maintain the IP rating of
the detector
SPXCDALMFX SPXCDALMRX SPXCDALMPX SPXCDALMO1
SPXCDALMHX SPXCDALMCX SPXCDALMG1 SPXCDALMNX SPXCDALMB1 SPXCDALMB2 SPXCDASMFX SPXCDASMRX SPXCDASMPX SPXCDASMO1 SPXCDASMHX SPXCDASMCX SPXCDASMG1 SPXCDASMNX SPXCDASMB1 SPXCDASMB2
SPXCDALMFXM SPXCDALMRXM SPXCDALMPXM SPXCDALMO1M SPXCDALMHXM SPXCDALMCXM SPXCDALMG1M SPXCDALMNXM SPXCDALMB1M SPXCDALMB2M SPXCDASMFXM SPXCDASMRXM SPXCDASMPXM SPXCDASMO1M SPXCDASMHXM SPXCDASMCXM SPXCDASMG1M SPXCDASMNXM SPXCDASMB1M SPXCDASMB2M
SPXCDULNFX SPXCDULNRX SPXCDULNPX SPXCDULNO1 SPXCDULNHX SPXCDULNCX SPXCDULNG1 SPXCDULNNX SPXCDULNB1 SPXCDULNB2 SPXCDUSNFX SPXCDUSNRX SPXCDUSNPX SPXCDUSNO1 SPXCDUSNHX SPXCDUSNCX SPXCDUSNG1 SPXCDUSNNX SPXCDUSNB1 SPXCDUSNB2
SPXCDULNFXM SPXCDULNRXM SPXCDULNPXM SPXCDULNO1M SPXCDULNHXM SPXCDULNCXM SPXCDULNG1M SPXCDULNNXM SPXCDULNB1M SPXCDULNB2M SPXCDUSNFXM SPXCDUSNRXM SPXCDUSNPXM SPXCDUSNO1M SPXCDUSNHXM SPXCDUSNCXM SPXCDUSNG1M SPXCDUSNNXM SPXCDUSNB1M SPXCDUSNB2M
SPXCDALMTX4 SPXCDASMTX4 SPXCDULNTX4 SPXCDUSNTX4 SPXCDALMTX4M SPXCDASMTX4M SPXCDULNTX4M SPXCDUSNTX4M SPXCDALMRFD SPXCDASMRFD SPXCDULNRFD SPXCDUSNRFD SPXCDALMRFDM SPXCDASMRFDM PXCDULNRFDM SPXCDUSNRFDM SPXCDXSRFXSS SPXCDXSRRXSS SPXCDXSRPXSS SPXCDXSRB1SS
SPXCDXSRB2SS
If you have any interest on this product,pls feel free to contact me.
Contact Information
Email address:Jackie@hkxytech.com jackie2018@126.com
Whatsapp:+86 15717178751
Skype:Jackie@hkxytech.com
Telegram:+86 15717178751
Phone:+86 15717178751