CATEGORIES
Latest news
Contact us
ADD: UNIT A1.9/F SILVERCORP INTERNATIONAL TOWER707-713 NATHAN ROAD MONGKOK KOWLOON HONGKONG;
TEL: 86-027-85508558,86-15871691193
FAX: 86 027-85309780
E-mail: sales1@hkxytech.com Jackie@hkxytech.com manager@field-instrument.com

  > Honeywell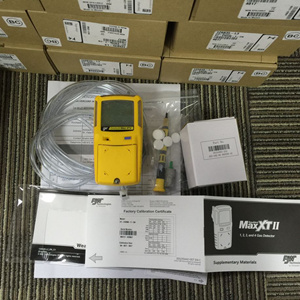 BW GASALERT MICROCLIP XL MULTI-GAS MONITOR MCXL-XWHM-Y-NA
Product Model:MCXL-XWHM-Y-NA
Country of origin:Mexico
Delivery time:Stock
Weight:0.6 Kg
Product Description: We have very competitive price and special dicount for you.Pls feel free to contact me to comapre the price.
Product introduction
BW GASALERT MICROCLIP XL MULTI-GAS MONITOR MCXL-XWHM-Y-NA
The BW Honeywell GasAlert MicroClip XL 4 gas monitor is our most popular gas monitor thanks to its small size, durability, extended battery life and ease of use. It can be used up to 18 hours on a single 4-hour charge. The MicroClip XL is a rugged diffusion monitor ideal for a range of industrial work sites and confined space entry.
A new addition to the BW Honeywell line of products,
BW BWC2-M
the 2-Year BW Clip O2 Single Gas Detector
BW BWC2-M
is a maintenance-free, single gas detector for oxygen. As your every day companion for hazardous environments,
BW BWC2-X
the BW Clip has everything you need plus new features to make your gas detection easier, safer, and more reliable.
BW GASALERT MICROCLIP XL MULTI-GAS MONITOR MCXL-XWHM-Y-NA
Thanks to the one-button user interface, you or your workers can easily access all major features with very little training required to use the device on site. The GasAlert MicroClip XL features sensors for detection of:
Lower Explosive Levels (LEL) of a variety of combustible gases
BW GASALERT MICROCLIP XL MULTI-GAS MONITOR MCXL-XWHM-Y-NA
Key Features:
Extended battery life - up to 18 hours
Compatible with all MicroClip XT accessories including the docking modules and MicroDock II docking system
BW GASALERT MICROCLIP XL MULTI-GAS MONITOR MCXL-XWHM-Y-NA
Other Models
BWC2-H BWC2-H510 BWC2-H515 BWC2-M
BWC2-M50200 BWC2-X BWC2-S BWC2-S24
BWC2-H-B50 BWC3-H BWC3-M BWC2R-M
MCXL-XWHM-Y-NA BWC4-Y-N MCX3-XWHM-Y-NA XWHM-R-Y-NA
M5-XW0Y-R M5PID-XWQY XT-XWHM-Y-NA BWC2-M50200
BWC2R-X BWC2R-H GAXT-X-DL-2 GAXT-P-DL
GAXT-A-DL GAXT-A2-DL GAXT-C-DL GAXT-D-DL
GAXT-H-DL BWC2R-M25100 BWC2R-S M5IR-XWBY-R
GAXT-S-DL BWC3R-M BWC3R-H BWC2R-S24
BWC2-S24 BWC4-B-N MCXL-XWHM-Y-NA XT-XWHM-Y-NA
GAXT-H-2-DL GAXT-N-DL GAXT-G-DL GAXT-M2-DL
Email address:Jackie@hkxytech.com jackie2018@126.com
Whatsapp:+86 15717178751
Skype:Jackie@hkxytech.com
Telegram:+86 15717178751
Phone:+86 15717178751