CATEGORIES
Latest news
Contact us
ADD: UNIT A1.9/F SILVERCORP INTERNATIONAL TOWER707-713 NATHAN ROAD MONGKOK KOWLOON HONGKONG;
TEL: 86-027-85508558,86-15871691193
FAX: 86 027-85309780
E-mail: sales1@hkxytech.com Jackie@hkxytech.com manager@field-instrument.com

  > Honeywell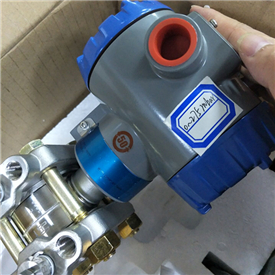 Honeywell STD720 SmartLine Differential Pressure transmitter
Product Model:Honeywell STD720
Country of origin:usa
Delivery time:6-8 weeks
Weight:5Kg
Product Description: We have good source to provide honeywell pressure transmitter and coutry of Origin is USA.If you have any other question,pls feel free to contact me
Product introduction
Honeywell STD720 SmartLine Differential Pressure transmitter
Introduction
Part of the SmartLine
family of products, the STD700 is suitable for monitoring, control and data acquisition. STD700 products feature piezoresistive sensor technology combining pressure sensing with on chip temperature
compensation capabilities providing high accuracy, stability and performance over a wide range of application pressures and temperatures. The SmartLine family is also fully tested and compliant with Experion
PKS providing
the highest level of compatibility assurance and integration capabilities. SmartLine easily meets the most demanding
application needs for pressure measurement applications.
Honeywell STD720 SmartLine Differential Pressure transmitter
Best in Class Features:
Accuracies up to 0.05% of span
Stability up to 0.02% of URL per year for 5 years
Automatic static pressure & temperature compensation
Rangeability up to 100:1
Response times as fast as 100ms
Alphanumeric display capabilities
External zero, span, & configuration capability
Polarity insensitive electrical connections
On-board diagnostic capabilities
Integral Dual Seal design for highest safety based on
ANSI/NFPA 70-202 and ANSI/ISA 12.27.0
World class overpressure protection
Full compliance to SIL 2/3 requirements.
Modular design characteristics
Honeywell STD720 SmartLine Differential Pressure transmitter
Description
The SmartLine family pressure transmitters are designed around a high performance piezo-resistive sensor. This one
sensor actually integrates multiple sensors linking process pressure measurement with on-board static pressure (DP Models) and temperature compensation measurements.This level of performance allows the ST 700 to replace most competitive transmitters available today.
Honeywell STD720 SmartLine Differential Pressure transmitter
Configuration Tools
Integral Three Button Configuration Option Suitable for all electrical and environmental requirements,SmartLine offers the ability to configure the transmitter and display via three externally accessible buttons when a display option is selected. Zero/span capabilities are also optionally available via these buttons with or without selection of the display option.
Hand Held Configuration
SmartLine transmitters feature two-way communication and configuration capability between the operator and the transmitter. This is accomplished via Honeywell's field-rated Multiple Communication Configurator (MCT202).The MCT202 is capable of field configuring DE and HART Devices and can also be ordered for use in intrinsically safe environments. All Honeywell transmitters are designed and tested for compliance with the offered communication protocols and are designed to operate with any properly validated hand held configuration device.
Honeywell STD720 SmartLine Differential Pressure transmitter
Personal Computer Configuration
Honeywell's SCT 3000 Configuration Toolkit provides an easy way to configure Digitally Enhanced (DE) instruments using a personal computer as the configuration interface. Field Device Manager (FDM) Software and FDM Express are also available for managing HART & Fieldbus device configurations.

We have good price on yokogawa DCS,yokogawa transmitter,yokogawa analyzer yokogawa flowmeter.ABB(Pressure transmitter,analyzer,Low voltage products),
Honeywell(pressure transmitter,analyzer,DCS,Gas detector),Rosemount(pressure transmitter,analyzer,flowmeter),MTL( safety barrier),P+F( safety barrier),Norgren(Values,Regulator)
Schneider,Weidmuller terminal blocks,Festo,Pnoenix contactor etc.
Also We have Emerson 475 field communicators in ready stock, such as 475FP1EKLUGMTS, 475HP1EKLUGMTS, 475HP1EKLUGMT, 475HP1ENA9GMTS
and some more, new and original from Emerson Germany.Any inquiry about our scope,pls feel free to contact me.