CATEGORIES
Latest news
Contact us
ADD: UNIT A1.9/F SILVERCORP INTERNATIONAL TOWER707-713 NATHAN ROAD MONGKOK KOWLOON HONGKONG;
TEL: 86-027-85508558,86-15871691193
FAX: 86 027-85309780
E-mail: sales1@hkxytech.com Jackie@hkxytech.com manager@field-instrument.com

  > Honeywell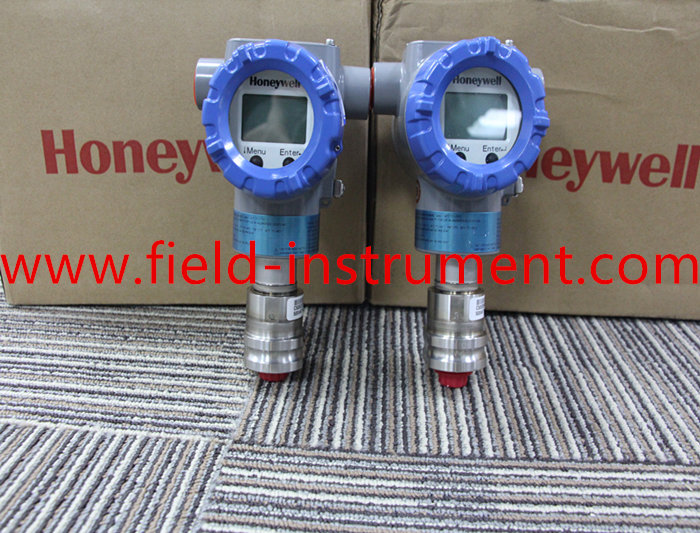 Honeywell STG78S-E1G000 Gauge Pressure Transmitter
Product Model:Honeywell STG78S-E1G000
Country of origin:USA
Delivery time:6-8 Weeks
Weight:4Kg
Product Description: We have competitive price and sepecial discount on Honeywell.Pls feel free to send us inquiry to confirm that.
Product introduction
Honeywell
STG78S-E1G000
Gauge Pressure Transmitter
Product Description
Honeywell STG78S-E1G000 Gauge Pressure Transmitter
Part of the SmartLine family of products, the STG700 Dual Head and STG700 Inline are suitable for monitoring, control and data acquisition.
Honeywell STG78S
STG700 Dual Head products feature piezoresistive sensor technology combining pressure sensing with on chip temperature compensation capabilities providing high accuracy, stability and performance over a wide range of application pressures and temperatures.
Honeywell STG78S
The SmartLine family is also fully tested and compliant with Experion PKS providing the highest level of compatibility assurance and integration capabilities. SmartLine easily meets the most demanding application needs for pressure measurement
Honeywell STG78S
applications
The SmartLine family pressure transmitters are designed around a high
Honeywell STG78S
performance piezo-resistive sensor.
Honeywell STG78S
This one sensor actually integrates multiple sensors linking process pressure measurement with on-board static pressure (GP Models) and temperature compensation measurements.
Honeywell STG78S-E1G000 Gauge Pressure Transmitter
Accuracy up to 0.065 % of calibrated span
Stability up to 0.025% of URL per year for five years
Automatic temperature compensation
Response times as fast as 100ms
Easy to use and intuitive display capabilities
Intuitive External zero & span capability
On-board diagnostic capabilities
Integral Dual Seal design for safety based on
ANSI/NFPA 70-202 and ANSI/ISA 12.27.0
Full compliance to SIL 2/3 requirements as a standard
Honeywell
STG78S-E1G000
Gauge Pressure Transmitter
Configuration Tools
External Two Button Configuration Option Suitable for all electrical and environmental requirements,SmartLine offers the ability to configure the transmitter and display, for all basic parameters, via two externally accessible buttons when a display option is selected. Zero/span capabilities are also optionally available via two external buttons with or without selection of the display option.Internal Two Button Configuration Option The Standard display has two buttons that can be used for Basic configuration such as re ranging, PV Engineering unit setting, Zero/Span settings, Loop testing and calibration functions.Hand Held Configuration SmartLine transmitters feature two-way communication and configuration capability between the operator and the transmitter. This is accomplished via Honeywell's field ratedMultipleCommunication Configurator (MCT404).The MCT404 is capable of field configuring HART Devices
and can also be ordered for use in intrinsically safe environments. All Honeywell transmitters are designed and
tested for compliance with the offered communication
protocols and are designed to operate with any properly
validated hand held configuration device.
Personal Computer Configuration
Field Device Manager (FDM) Software and FDM Express
are also available for managing HART device configurations.
Modular Design
To help contain maintenance & inventory costs, all ST 700
transmitters are modular in design supporting the user's
ability to replace meter bodies, standard displays or
electronic modules without affecting overall performance.
Each meter body is uniquely characterized to provide intolerance
performance over a wide range of application
variations in temperature and pressure.
· Add or remove standard displays
· Add or remove lightning protection (terminal
With no performance effects, Honeywell's unique modularity
results in lower inventory needs and lower overall operating
Honeywell
STG78S-E1G000
Gauge Pressure Transmitter
STG73S-E1G000-1-0-AH0-11S-A-00A0
STG73S-E1G000-1-0-AHS-11S-A-10A0
STG73S-E1G000-1-A-AH0-11S-A-00A0
STG73S-E1G000-1-A-AHS-11S-A-10A0

STG74S-E1G000-1-0-AH0-11S-A-00A0
STG74S-E1G000-1-0-AHS-11S-A-10A0
STG74S-E1G000-1-A-AH0-11S-A-00A0
STG74S-E1G000-1-A-AHS-11S-A-10A0

STG77S-E1G000-1-0-AH0-11S-A-00A0
STG77S-E1G000-1-0-AHS-11S-A-10A0
STG77S-E1G000-1-A-AH0-11S-A-00A0
STG77S-E1G000-1-A-AHS-11S-A-10A0
Honeywell
STG78S-E1G000
Gauge Pressure Transmitter
STG78S-E1G000-1-0-AH0-11S-A-00A0
STG78S-E1G000-1-0-AHS-11S-A-10A0
STG78S-E1G000-1-A-AH0-11S-A-00A0
STG78S-E1G000-1-A-AHS-11S-A-10A0

STG745-A1GC4A-1-0-AH0-11S-A-00A0
STG745-A1GC4A-1-0-AHS-11S-A-10A0
STG745-E1GC4A-1-0-AH0-11S-A-00A0
STG745-E1GC4A-1-0-AHS-11S-A-10A0

STG775-A1GC4A-1-0-AH0-11S-A-00A0
STG775-A1GC4A-1-0-AHS-11S-A-10A0
STG775-E1GC4A-1-0-AH0-11S-A-00A0
STG775-E1GC4A-1-0-AHS-11S-A-10A0
Email address:Jackie@hkxytech.com jackie2018@126.com
Whatsapp:+86 15717178751
Skype:Jackie@hkxytech.com