CATEGORIES
Latest news
Contact us
ADD: UNIT A1.9/F SILVERCORP INTERNATIONAL TOWER707-713 NATHAN ROAD MONGKOK KOWLOON HONGKONG;
TEL: 86-027-85508558,86-15871691193
FAX: 86 027-85309780
E-mail: sales1@hkxytech.com Jackie@hkxytech.com manager@field-instrument.com

  > Honeywell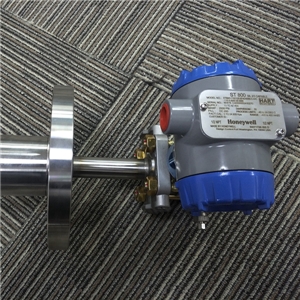 Honeywell STR82D Remote Diaphragm Seal Pressure transmitter
Product Model:Honeywell STR82D
Country of origin:USA
Delivery time:6-8 weeks
Weight:5Kg
Product Description: We have good source to supply Honeywell pressure transmitter.If you have any inquiry replate to our scope,pls feel free to contact me
Product introduction
Honeywell STR82D Remote Diaphragm Seal Pressure transmitter
Description
Honeywell STR82D Remote Diaphragm Seal Pressure transmitter
The SmartLine family of gauge pressure, differential pressure,and absolute pressure transmitters is designed around a high performance piezo-resistive sensor. This one sensor actually integrates multiple sensors linking process pressure measurement with on-board static pressure (DP Models) and temperature compensation measurements resulting in the best total performance available. This level of performance allows the ST 800 to replace virtually any competitive transmitter available today.
Honeywell STR82D Remote Diaphragm Seal Pressure transmitter
Diagnostics
SmartLine transmitters all offer digitally accessible diagnostics which aid in providing advanced warning of possible failure events minimizing unplanned shutdowns, providing lower overall operational costs
Configuration Tools
Integral Three Button Configuration Option Suitable for all electrical and environmental requirements,SmartLine offer the ability to configure the transmitter and display via three externally accessible buttons when either display option is selected. Zero/span capabilities are also optionally available via these buttons with or without selection of a display option.
Honeywell STR82D Remote Diaphragm Seal Pressure transmitter
Hand Held Configuration
SmartLine transmitters feature two-way communication and configuration capability between the operator and the transmitter. This is accomplished via Honeywell's field-rated Multiple Communication Configurator (MCT202).The MCT202 is capable of field configuring DE and HART Devices and can also be ordered for use in intrinsically safe environments. All Honeywell transmitters are designed and
tested for compliance with the offered communication protocols and are designed to operate with any properly validated hand
held configuration device.
Personal Computer Configuration Honeywell's SCT 3000 Configuration Toolkit provides an easy way to configure Digitally Enhanced (DE) instruments using a personal computer as the configuration interface. Field Device Manager (FDM) Software and FDM Express are also available for managing HART & Fieldbus device configurations.
Honeywell STR82D Remote Diaphragm Seal Pressure transmitter
Honeywell STR82D Remote Diaphragm Seal Pressure transmitter
Contact Detail
Jackie Ma
HONGKONG XIEYUAN TECH CO., LIMITED
Add:7-A16,Caishen Commercial Plaza,Hangkou Railway Station,Wuhan, China
M:86-15717178751(WhatsApp & Telegram) | T:+86-27-85887732 | F:86-27-85309780
Email:Jackie@hkxytech.com Skype:Jackie@hkxytech.com