CATEGORIES
Latest news
Contact us
ADD: UNIT A1.9/F SILVERCORP INTERNATIONAL TOWER707-713 NATHAN ROAD MONGKOK KOWLOON HONGKONG;
TEL: 86-027-85508558,86-15871691193
FAX: 86 027-85309780
E-mail: sales1@hkxytech.com Jackie@hkxytech.com manager@field-instrument.com

  > PR electronics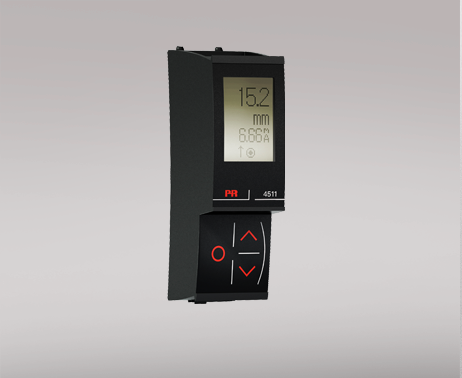 PR electronics 4511 Communication enabler
Product Model:PR 4511
Country of origin:Denmark
Delivery time:2 weeks
Weight:2Kg
Product Description: The PR transmitter is 100% brand new and origin in Denmark. We also have the competitive price and short delivery time. Welcome to compare the price.
Product introduction
PR electronics 4511 Communication enabler
Description
PR electronics 4511 Communication enabler
1.Programming display for system 4000 and 9000 devices
2.Modbus RTU protocol interface over RS-485
3.Monitor process value from the built-in display
4.High 2.5 kV isolation to host unit
5.Shielded RJ45 connector on top
Application
PR
electronics
4511 Communication enabler
1.The 4511 detachable display adds Modbus RTU RS-485 serial communications to all current and future 4000/9000 units.
2.The unit converts a wide array of sensors and analog device signals measured by the system 4000 like uni- and bipolar mA and voltage signals, potentiometer, Lin. R, RTD and TC, to a Modbus communication line signal.
3.When mounted on a system 9000 device any signal coming from or going to I.S. classified area, like AI, AO, DI and DO signals, can be converted to a Modbus network.
4.All individual unit operating parameters can easily and quickly be configured by using the Modbus communication or by using the front display menu.
5.The easily readable 4511 display can be used to read the process signal, simulate the output signal, indicate sensor errors and internal device errors.
Characteristics
PR
electronics
4511 Communication enabler
1.4511 has full 4501 functionality for unit programming, process signal monitoring and diagnostics handling.
2.Modbus RTU protocol is supported using a serial RS-485 communication wiring.
3.Multidrop half-duplex connection via shielded RJ45 connector.
4.High safe galvanic isolation of 2.5 kVAC between the serial wiring and the connected system 4000/9000 units.
5.Modbus parameters such as address, baud rate, stop bit(s), and parity bit are configured from the 4511 display, which also stores parameters.
Mounting / installation / programming
PR
electronics
4511 Communication enabler
1.Mounting in Zone 2 / Div 2.
2.The 4511 can be moved from one device to another. The individual system 4000/9000 unit configuration of the first device can be saved and downloaded to subsequent devices.
3.Programmed parameters can be protected by a userdefined password.
4.When mounted on devices that are installed upside down, a menu item allows the display on the 4511 to be rotated 180o and the up/down buttons to switch function.
Environmental Conditions
PR
electronics
4511 Communication enabler
Operating temperature
-20°C to +60°C
Storage temperature

-20°C to +85°C
Relative humidity

< 95% RH (non-cond.)
Installation in

Pollution degree 2 & measurement / overvoltage cat. II
Mechanical specifications
PR
electronics
Communication enabler
4511
Dimensions (HxWxD)
73.2 x 23.3 x 26.5 mm
Dimensions (HxWxD) w/ 4000/9000 unit

109 x 23.5 x 131 mm
Connection

RJ45 - shielded
Common specifications
PR
electronics
Communication enabler
4511
Max. required power

≤ 0.15 W
Isolation voltage, test / working

2.5 kVAC / 250 VAC reinforced isolation
Signal / noise ratio

> 60 dB
Extended EMC immunity: NAMUR NE21, A criterion, burst

No loss of communication
Signal type

RS-485 half duplex
Serial protocol

Modbus RTU
Devices on an RS485 line

Up to 32 (w/o a repeater)
Data rates, baud

2400, 4800, 9600, 19200, 38400, 57600, 115200
Automatic baudrate detection

Yes - can be configured ON or OFF
Digital addressing

1...247
Response delay

0...1000 ms
Selected Model
PR
electronics
Communication enabler
4511
PR electronics
3109 Isolated converter / splitter
PR
electronics
3114 Isolated universal converter
PR
electronics
4104 Universal uni-/bipolar signal transmitter
PR
electronics
4116 Universal transmitter
PR
electronics
4501 Display / programming front
PR
electronics
4511 Communication enabler
PR
electronics
3104 Isolated converter
PR
electronics
5714 Programmable LED indicator
PR
electronics
9116B Universal converter
PR
electronics
9410 Power control unit
PR
electronics
7501 Field mounted HART temperature transmitter
PR
electronics
5131A
2-wire programmable transmitter temperature transmitter
PR
electronics
5331A
2-wire programmable transmitter temperature transmitter
PR
electronics
5331D
2-wire programmable transmitter temperature transmitter
PR
electronics
5335D 2-wire programmable transmitter temperature transmitter
PR
electronics
5333A 2-wire programmable transmitter temperature transmitter
PR
electronics
5333D 2-wire programmable transmitter temperature transmitter
PR
electronics
5335A 2-wire programmable transmitter temperature transmitter
PR
electronics
5334A
2-wire programmable transmitter temperature transmitter
PR
electronics
5334B
2-wire programmable transmitter temperature transmitter
PR
electronics
5335A 2-wire transmitter with HART protocol
temperature transmitter
PR
electronics
5337A
2-wire
transmitter with HART protocol
temperature transmitter
PR
electronics
5337D
2-wire
transmitter with HART protocol
temperature transmitter
PR
electronics
5350A PROFIBUS PA / FOUNDATION Fieldbus transmitter
PR
electronics
5350B PROFIBUS PA / FOUNDATION Fieldbus transmitter
PR
electronics
6331A
2-wire programmable transmitter temperature transmitter
PR
electronics
6331B
2-wire programmable transmitter temperature transmitter
PR
electronics
6333A
2-wire programmable transmitter temperature transmitter
PR
electronics
6333B
2-wire programmable transmitter temperature transmitter
PR
electronics
6334A
2-wire programmable transmitter temperature transmitter
PR
electronics
6334B
2-wire programmable transmitter temperature transmitter
PR
electronics
6335A 2-wire HART transmitter
temperature transmitter
PR
electronics
6335D 2-wire HART transmitter
temperature transmitter
PR
electronics
6337A 2-wire HART transmitter
temperature transmitter
PR
electronics
6337D 2-wire HART transmitter
temperature transmitter
PR
electronics
6350A PROFIBUS PA / FOUNDATION Fieldbus transmitter
PR
electronics
6350B PROFIBUS PA / FOUNDATION Fieldbus transmitter
PR
electronics
5131AB
2-wire programmable transmitter temperature transmitter
PR
electronics
5331A3B
2-wire programmable transmitter temperature transmitter
PR
electronics
5334A3B 2-wire programmable transmitter temperature transmitter
PR
electronics
5334B3B 2-wire programmable transmitter temperature transmitter
PR
electronics
5331D3B 2-wire programmable transmitter temperature transmitter
PR
electronics
6335D2A
2-wire HART transmitter
temperature transmitter
PR
electronics
6331B2A
2-wire programmable transmitter temperature transmitter
PR
electronics
6335D2B
2-wire HART transmitter
temperature transmitter
PR
electronics
6331B2B
2-wire programmable transmitter temperature transmitter
PR
electronics
6337D2A
2-wire HART transmitter
temperature transmitter
PR
electronics
6334A2B
2-wire programmable transmitter temperature transmitter
PR
electronics
6350B2B
PROFIBUS PA / FOUNDATION Fieldbus transmitter
PR
electronics
6334A2A
2-wire programmable transmitter temperature transmitter
PR
electronics
6337D2B
2-wire HART transmitter
temperature transmitter
PR
electronics
6334B2A
2-wire programmable transmitter temperature transmitter
PR
electronics
6333B1B
2-wire programmable transmitter temperature transmitter
PR
electronics
6334B2B
2-wire programmable transmitter temperature transmitter
PR
electronics
6333B1A
2-wire programmable transmitter temperature transmitter
PR
electronics
6350A2A
PROFIBUS PA / FOUNDATION Fieldbus transmitter
PR
electronics
6337A2B
2-wire HART transmitter
temperature transmitter
PR
electronics
6337A2A
2-wire HART transmitter
temperature transmitter
PR
electronics
5114AA
2-wire programmable transmitter temperature transmitter
PR
electronics
6331A2B
2-wire programmable transmitter temperature transmitter

Dear Sir/Madam
Please Kindly noted:Our working time is 9:00 am-5:30 pm.If you have any question,pls feel free to contact us in Whatsapp,skype or email.We will reply you soon.
Email address:Jackie@hkxytech.com sale1@hkxytech.com.
Whatsapp:+86 15717178751 +86 15871691193
Skype:Jackie@hkxytech.com