CATEGORIES
Latest news
Contact us
ADD: UNIT A1.9/F SILVERCORP INTERNATIONAL TOWER707-713 NATHAN ROAD MONGKOK KOWLOON HONGKONG;
TEL: 86-027-85508558,86-15871691193
FAX: 86 027-85309780
E-mail: sales1@hkxytech.com Jackie@hkxytech.com manager@field-instrument.com

  > PR electronics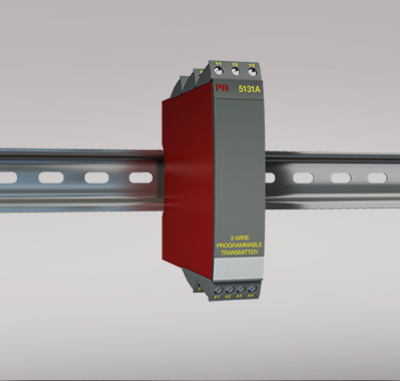 PR electronics 5131A 2-wire programmable transmitter
Product Model:PR 5131A
Country of origin:Denmark
Delivery time:2 weeks
Weight:2Kg
Product Description: The PR transmitter is 100% brand new and origin in Denmark. We also have the competitive price and short delivery time. Welcome to compare the price.
Product introduction
PR electronics
5131A
2-wire programmable transmitter temperature transmitter
Description
PR electronics 5131A
programmable transmitter
temperature transmitter
–
RTD, TC, Ohm, or mV input
– Extremely high measurement accuracy
– 1.5 kVAC galvanic isolation
– Programmable sensor error value
– For DIN form B sensor head mounting
Application
PR
electronics
5131A temperature transmitter
programmable transmitter
Linearized temperature measurement with Pt100...Pt1000,
Ni100...Ni1000, or TC sensor.
1.Conversion of linear resistance variation to a standard analog
current signal, for instance from valves or Ohmic level
Amplification of a bipolar mV signal to a standard 4...20 mA
2.Technical characteristics
Within a few seconds the user can program PR5331A to
measure temperatures within all ranges defined by the norms.
The RTD and resistance inputs have cable compensation for
2-, 3- and 4-wire connection.
Continuous check of vital stored data for safety reasons.
3.Mounting / installation
For DIN form B sensor head or DIN rail mounting with the PR
fitting type 8421.
technical details
PR
electronics
5131A
programmable transmitter
temperature transmitter
1.Environmental Conditions
Operating temperature
-20°C to +60°C
Calibration temperature

20...28°C
Relative humidity

< 95% RH (non-cond.)
2.Mechanical specifications
Dimensions (HxWxD)
109 x 23.5 x 130 mm
Wire size

1 x 2.5 mm2 stranded wire
Screw terminal torque

0.5 Nm
Common specifications
PR
electronics
5131A temperature transmitter
programmable transmitter
Supply voltage

7.5...35 VDC
Isolation voltage, test / working

3.75 kVAC / 250 VAC
Temperature input, programmable (0...90%, 100...10%)

400 ms...60 s
mA / V input (programmable)

250 ms...60 s
Signal / noise ratio

Min. 60 dB (0...100 kHz)
Signal dynamics, input

22 bit
Signal dynamics, output

16 bit
Updating time

115 ms (temperature input) 75 ms (mA / V / mV input)
EMC immunity influence

< ±0.5% of span
Extended EMC immunity: NAMUR NE21, A criterion, burst

< ±1% of span
Effect of supply voltage change

< 0.005% of span / VDC
Common input specifications
PR
electronics
5131A temperature transmitter
programmable transmitter
Max. offset

50% of selected max. value
RTD type

Pt100, Ni100, lin. R
Cable resistance per wire (max.)

10 Ω
Sensor current

Nom. 0.2 mA
Effect of sensor cable resistance (3-/4-wire)

< 0.002 Ω / Ω
Sensor error detection

Yes
Thermocouple type

B, E, J, K, L, N, R, S, T, U, W3, W5, LR
Cold junction compensation (CJC)

< ±1.0°C
Sensor error current

Nom. 30 μA
Sensor error detection

Yes
Measurement range

0...100 mA
Min. measurement range (span)

4 mA
Input resistance: Supplied unit

Nom. 10 Ω + PTC 10 Ω
Input resistance: Non-supplied unit

RSHUNT = ∞, VDROP < 6 V
Measurement range

-150...+150 mV
Measurement range

0...250 VDC
Min. measurement range (span)

5 mV
Input resistance

Nom. 10 MΩ (≤ 2.5 VDC) Nom. 5 MΩ (> 2.5 VDC)

Selected Model
PR
electronics
5131A temperature transmitter
programmable transmitter
PR electronics
3109 Isolated converter / splitter
PR
electronics
3114 Isolated universal converter
PR
electronics
4104 Universal uni-/bipolar signal transmitter
PR
electronics
4116 Universal transmitter
PR
electronics
4501 Display / programming front
PR
electronics
4511 Communication enabler
PR
electronics
3104 Isolated converter
PR
electronics
5714 Programmable LED indicator
PR
electronics
9116B Universal converter
PR
electronics
9410 Power control unit
PR
electronics
7501 Field mounted HART temperature transmitter
PR
electronics
5131A
2-wire programmable transmitter temperature transmitter
PR
electronics
5331A
2-wire programmable transmitter temperature transmitter
PR
electronics
5331D
2-wire programmable transmitter temperature transmitter
PR
electronics
5335D 2-wire programmable transmitter temperature transmitter
PR
electronics
5333A 2-wire programmable transmitter temperature transmitter
PR
electronics
5333D 2-wire programmable transmitter temperature transmitter
PR
electronics
5335A 2-wire programmable transmitter temperature transmitter
PR
electronics
5334A
2-wire programmable transmitter temperature transmitter
PR
electronics
5334B
2-wire programmable transmitter temperature transmitter
PR
electronics
5335A 2-wire transmitter with HART protocol
temperature transmitter
PR
electronics
5337A
2-wire
transmitter with HART protocol
temperature transmitter
PR
electronics
5337D
2-wire
transmitter with HART protocol
temperature transmitter
PR
electronics
5350A PROFIBUS PA / FOUNDATION Fieldbus transmitter
PR
electronics
5350B PROFIBUS PA / FOUNDATION Fieldbus transmitter
PR
electronics
6331A
2-wire programmable transmitter temperature transmitter
PR
electronics
6331B
2-wire programmable transmitter temperature transmitter
PR
electronics
6333A
2-wire programmable transmitter temperature transmitter
PR
electronics
6333B
2-wire programmable transmitter temperature transmitter
PR
electronics
6334A
2-wire programmable transmitter temperature transmitter
PR
electronics
6334B
2-wire programmable transmitter temperature transmitter
PR
electronics
6335A 2-wire HART transmitter
temperature transmitter
PR
electronics
6335D 2-wire HART transmitter
temperature transmitter
PR
electronics
6337A 2-wire HART transmitter
temperature transmitter
PR
electronics
6337D 2-wire HART transmitter
temperature transmitter
PR
electronics
6350A PROFIBUS PA / FOUNDATION Fieldbus transmitter
PR
electronics
6350B PROFIBUS PA / FOUNDATION Fieldbus transmitter
PR
electronics
5131AB
2-wire programmable transmitter temperature transmitter
PR
electronics
5331A3B
2-wire programmable transmitter temperature transmitter
PR
electronics
5334A3B 2-wire programmable transmitter temperature transmitter
PR
electronics
5334B3B 2-wire programmable transmitter temperature transmitter
PR
electronics
5331D3B 2-wire programmable transmitter temperature transmitter
PR
electronics
6335D2A
2-wire HART transmitter
temperature transmitter
PR
electronics
6331B2A
2-wire programmable transmitter temperature transmitter
PR
electronics
6335D2B
2-wire HART transmitter
temperature transmitter
PR
electronics
6331B2B
2-wire programmable transmitter temperature transmitter
PR
electronics
6337D2A
2-wire HART transmitter
temperature transmitter
PR
electronics
6334A2B
2-wire programmable transmitter temperature transmitter
PR
electronics
6350B2B
PROFIBUS PA / FOUNDATION Fieldbus transmitter
PR
electronics
6334A2A
2-wire programmable transmitter temperature transmitter
PR
electronics
6337D2B
2-wire HART transmitter
temperature transmitter
PR
electronics
6334B2A
2-wire programmable transmitter temperature transmitter
PR
electronics
6333B1B
2-wire programmable transmitter temperature transmitter
PR
electronics
6334B2B
2-wire programmable transmitter temperature transmitter
PR
electronics
6333B1A
2-wire programmable transmitter temperature transmitter
PR
electronics
6350A2A
PROFIBUS PA / FOUNDATION Fieldbus transmitter
PR
electronics
6337A2B
2-wire HART transmitter
temperature transmitter
PR
electronics
6337A2A
2-wire HART transmitter
temperature transmitter
PR
electronics
5114AA
2-wire programmable transmitter temperature transmitter
PR
electronics
6331A2B
2-wire programmable transmitter temperature transmitter

Dear Sir/Madam
Please Kindly noted:Our working time is 9:00 am-5:30 pm.If you have any question,pls feel free to contact us in Whatsapp,skype or email.We will reply you soon.
Email address:Jackie@hkxytech.com sale1@hkxytech.com.
Whatsapp:+86 15717178751 +86 15871691193
Skype:Jackie@hkxytech.com