CATEGORIES
Latest news
Contact us
ADD: UNIT A1.9/F SILVERCORP INTERNATIONAL TOWER707-713 NATHAN ROAD MONGKOK KOWLOON HONGKONG;
TEL: 86-027-85508558,86-15871691193
FAX: 86 027-85309780
E-mail: sales1@hkxytech.com Jackie@hkxytech.com manager@field-instrument.com

  > Michell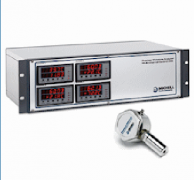 Michell Liquidew I.S. Moisture in Liquid Analyzer
Product Model:Liquidew I.S.
Country of origin:UK
Delivery time:12 Weeks
Weight:10Kg
Product Description: Michell Liquidew I.S. Moisture in Liquid Analyzer
Product introduction
Michell Liquidew I.S. Moisture in Liquid Analyzer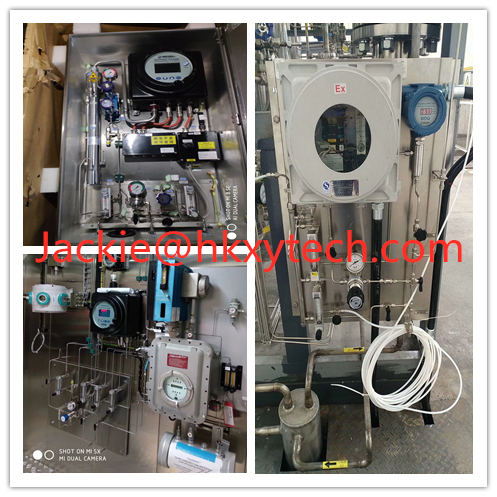 Michell Liquidew I.S. Moisture in Liquid Analyzer
On-line measurement of moisture content in liquids is accurate, fast and reliable with the
Liquidew I.S. Moisture in Liquid Analyzer from Michell. A wide variety of non-polar liquids can
be measured continuously, on-line, including fl ammable liquids and hazardous area applications,
petrochemicals, power industry and pharmaceutical manufacturing.
Michell Liquidew I.S. Moisture in Liquid Analyzer
• Simple, cost-effi cient operation and low maintenance
• Retrofi t functionality, easy to integrate into existing
sampling or distribution systems
• High integrity moisture in liquid measurement from
0.01 ppmW to saturation point
• Multi-channel with up to four completely independent
• Robust design for undisturbed operation in many
non-polar liquids over a long time
• Two 4-20 mA confi gurable outputs and digital
Modbus RTU-based communication
• Replaceable sensor element with Michell Calibration
Exchange Service for reliable cost-effi cient calibration
• NIST and NPL traceable calibration
• EExd version available
Michell Liquidew I.S. Moisture in Liquid Analyzer
• Naphtha feedstock to isomerization catalyst
• Hexane solvent in HDPE and LDPE process
• Benzene in styrene manufacture
• LNG LPG production and product checking
• Diesel and aero fuels to avoid liquid water phase
• BTX process monitoring — benzene, toluene and
• Ethylene and proylene feed to polymer process
• Butadiene for the manufacture of synthetic rubber.
Ordering Information
Michell Liquidew I.S. Moisture in Liquid Analyzer
We have good relationship with Michell. We already worked with them for 10 years with professional sales team. We can offer you the options based on your case accordingly.

If you have any inquiry about Michell analyzer, pls feel free to contact me.
Jackie Ma
HONGKONG XIEYUAN TECH CO., LIMITED
Add:7-A16,Caishen Commercial Plaza,Hangkou Railway Station,Wuhan, China
M:86-15717178751(WhatsApp & Telegram) | T:+86-27-85887732 | F:86-27-85309780
Email:Jackie@hkxytech.com