CATEGORIES
Latest news
Contact us
ADD: UNIT A1.9/F SILVERCORP INTERNATIONAL TOWER707-713 NATHAN ROAD MONGKOK KOWLOON HONGKONG;
TEL: 86-027-85508558,86-15871691193
FAX: 86 027-85309780
E-mail: sales1@hkxytech.com Jackie@hkxytech.com manager@field-instrument.com

  > Michell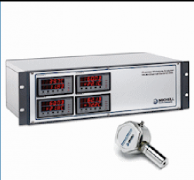 Michell Promet I.S. Process Moisture Analyzer
Product Model:Promet I.S.
Country of origin:UK
Delivery time:12 Weeks
Weight:5Kg
Product Description: Michell Promet I.S. Process Moisture Analyzer
Product introduction
Michell Promet I.S. Process Moisture Analyzer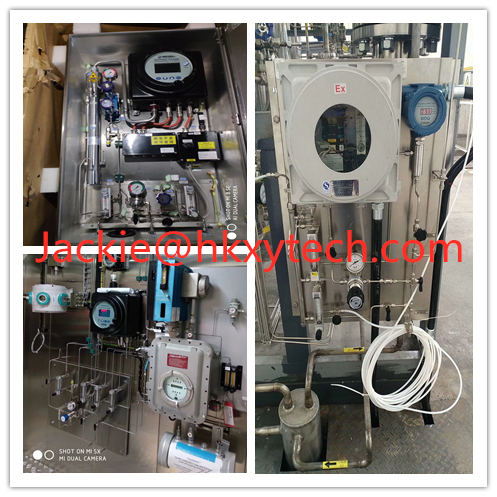 Michell Promet I.S. Process Moisture Analyzer
Promet I.S. Process Moisture Analyzers are heavy duty, industrial hygrometer systems for
measurement of high pressure, process gases and vaporized liquids on natural gas platforms
and terminals, petrochemical plants and industrial gas manufacturing facilities. Promet I.S.
combines the latest Michell moisture sensing technologies with sample conditioning system design
engineering capabilities to provide a reliable and easy to operate, multi-channel on-line instrument
for both fl ammable and non-fl ammable gases.
Michell Promet I.S. Process Moisture Analyzer
• Simple, cost effi cient operation and low-maintenance
• Immune to chemical attack from H2S, mercaptans
• Protected against glycol or other liquid contaminants
• Accurate direct dew-point measurement at process
pressure up to 45 MPa (450 barg)
• Moisture range from ambient to ppb level with
exhaustive list of hygrometric units, including key
parameters of natural gas
• Two 4-20 mA confi gurable outputs and digital
Modbus RTU based communication.
• Assured calibration integrity traceable to NPL (UK)
• User programmable or real-time active pressure
compensation for moisture content calculation
• Multichannel with up to 4 independent measurement
channels
Michell Promet I.S. Process Moisture Analyzer
• Natural gas production and processing
• Offshore export pipeline natural gas
• Transmission pipeline monitoring
• Refi nery recycle gas – reformer and platformer
• LNG production processing and receiving terminals
Michell Promet I.S. Process Moisture Analyzer
We have good relationship with Michell. We already worked with them for 10 years with professional sales team. We can offer you the options based on your case accordingly.

If you have any inquiry about Michell analyzer, pls feel free to contact me.
Jackie Ma
HONGKONG XIEYUAN TECH CO., LIMITED
Add:7-A16,Caishen Commercial Plaza,Hangkou Railway Station,Wuhan, China
M:86-15717178751(WhatsApp & Telegram) | T:+86-27-85887732 | F:86-27-85309780
Email:Jackie@hkxytech.com