CATEGORIES
Latest news
Contact us
ADD: UNIT A1.9/F SILVERCORP INTERNATIONAL TOWER707-713 NATHAN ROAD MONGKOK KOWLOON HONGKONG;
TEL: 86-027-85508558,86-15871691193
FAX: 86 027-85309780
E-mail: sales1@hkxytech.com Jackie@hkxytech.com manager@field-instrument.com

  > Temperature transmitter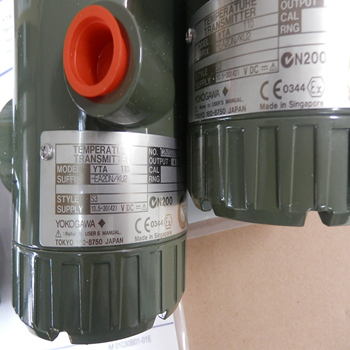 Yokogawa YTA110 Temperature Transmitter
Product Model:Yokogawa YTA110
Country of origin:Japan
Delivery time:10 weeks
Weight:4Kg
Product Description: We have competitive price and sepecial discount on yokogawa.Pls feel free to send us inquiry to confirm that.
Product introduction
Yokogawa YTA110 Temperature Transmitter YTA110
Description
Yokogawa YTA110 Temperature Transmitter
The YTA110 is the high performance temperature transmitter that accepts Thermocouple, RTD, ohms or DC milivolts inputs and converts it to a 4 to 20 mA DC signal for transmission. The YTA110 supports either BRAIN or HART communication protocol.
The YTA110 in it standard configuration is certified by TÜV as complying with SIL2 for safety requirement.
The YTA110, YTA310 is a field-mount temperature transmitter that accepts a single sensor input and YTA320 is a dual inputs.
This input can be from a RTD, thermocouple, ohm, or DC millivolt. These models support either BRAIN or HART® 5 digital communication protocol. Dual input functions include Failed Sensor Backup, Temperature Averaging, and Differential Temperature. The YTA320 also adds the availability of FOUNDATION™ Fieldbus all digital communication.
Yokogawa YTA110 Temperature Transmitter

YTA110, YTA310, YTA320 features include:
Choice of BRAIN Protocol, HART® 5 Protocol, or FOUNDATION™ Fieldbus
SIL 2 Certified (BRAIN and HART Protocols)
Dual Inputs (YTA320)
Yokogawa YTA110 Temperature Transmitter

Accuracy
The YTA320 enables advanced linearization of 20 types of industrial temperature sensors and input signals. Utilizing a selected high grade 16bit A/D converter allows the YTA320 to achieve a performance of ±0.05% of calibrated span accuracy wth BRAIN or HART 5 communication. With FOUNDATION™ Fieldbus, the calibrated span accuracy is ±0.009 of calibrated span.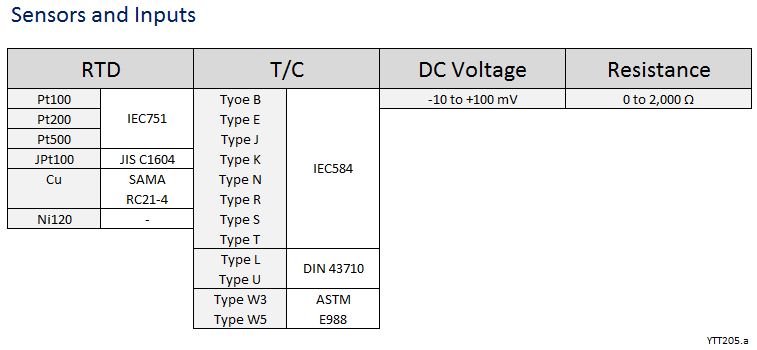 Stability
Yokogawa YTA110 Temperature Transmitter
The YTA320's stability is inherited from its meticulous product design and development philosophy. Containing a precision internal reference, YTA320 can detect and automatically correct for any instability, delivery a 5 year stability guarantee.
Notice: This product Yokogawa YTA110 Temperature Transmitter was discontinued on Dec 29, 2016. See this replacement product:
Alternative products: YTA610 and YTA710
YTA610 Temperature Transmitter
YTA710 Temperature Transmitter
Yokogawa YTA110 Temperature Transmitter
Yokogawa YTA310 Temperature Transmitter
Yokogawa YTA320 Temperature Transmitter
Yokogawa YTA610 Temperature Transmitter
Yokogawa YTA710 Temperature Transmitter
Yokogawa YTA50 Temperature Transmitter
Yokogawa YTA70 Temperature Transmitter
Yokogawa YTA70P Temperature Transmitter
Dear Sir/Madam
Please Kindly noted:Our working time is 9:00 am-5:30 pm.If you have any question,pls feel free to contact us in Whatsapp,skype or email.We will reply you soon.
Email address:Jackie@hkxytech.com sale1@
hkxytech.com.
Whatsapp:+86 15717178751 +86 15871691193
Skype:Jackie@hkxytech.com