CATEGORIES
Latest news
Contact us
ADD: UNIT A1.9/F SILVERCORP INTERNATIONAL TOWER707-713 NATHAN ROAD MONGKOK KOWLOON HONGKONG;
TEL: 86-027-85508558,86-15871691193
FAX: 86 027-85309780
E-mail: sales1@hkxytech.com Jackie@hkxytech.com manager@field-instrument.com

  > Analyzer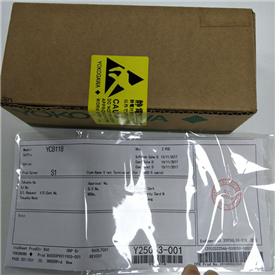 Yokogawa YCB111 Vnet Terminator YCB111
Product Model:YCB111
Country of origin:Indonesia
Delivery time:Stock
Weight:2Kg
Product Description: We have competitive price and sepecial discount on Yokogawa.Pls feel free to send us inquiry to confirm that.
Product introduction
Yokogawa YCB111 Vnet Terminator YCB111
Yokogawa
YCB111
Vnet Terminator
DCS: CENTUM VP, CENTUM CS 3000, CENTUM CS 1000.
Yokogawa
YCB111
Vnet Terminator
Process Control PLC/RTU: STARDOM.
PLC, Controller & Indicator, Signal Conditioner
Paperless Recorder, Strip Chart Recorder, Data Acquisition
Test & Measurement
Yokogawa
YCB111
Vnet Terminator
Refer to "ProSafe-RS Standards Compliant Models"
Specify the model and suffix codes when ordering.
ProSafe is a registered trademark of Yokogawa
Other company and product names appearing in this
document are trademarks or registered trademarks of
their respective holders.
Item

V net (10BASE-5)

V net, ER bus

(10BASE-2)

ESB bus

RIO bus

Cable type

Coaxial cable

Coaxial cable

–

Twisted pair cable

Cable connector

N type

BNC

–

Solderless lug held in place with M4 screws

Minimum bending radius (mm)

100

50

–

100
Yokogawa V net Terminator YCB118
Yokogawa V net Terminator YCB116
Yokogawa V net Terminator YCB301
Yokogawa V net Terminator YCB141
Yokogawa V net Terminator YCB111
Yokogawa V net Terminator YCB116
Yokogawa V net Terminator YCB148
Yokogawa V net Terminator YCB146
Yokogawa V net Terminator YCB147
Yokogawa V net Terminator YCB149
Yokogawa V net Terminator YCB128

Contact Information
Email address:Jackie@hkxytech.com jackie2018@126.com
Whatsapp:+86 15717178751
Skype:Jackie@hkxytech.com
Telegram:+86 15717178751
Phone:+86 15717178751