CATEGORIES
Latest news
Contact us
ADD: UNIT A1.9/F SILVERCORP INTERNATIONAL TOWER707-713 NATHAN ROAD MONGKOK KOWLOON HONGKONG;
TEL: 86-027-85508558,86-15871691193
FAX: 86 027-85309780
E-mail: sales1@hkxytech.com Jackie@hkxytech.com manager@field-instrument.com

  > Distribute Control System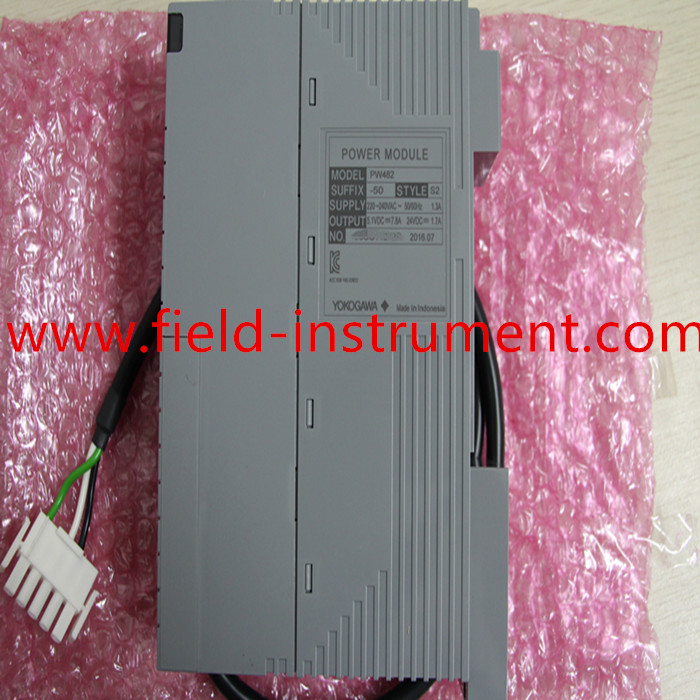 YOKOGAWA PW482 Power supply
Product Model:PW482
Country of origin:Singapore
Delivery time:STOCK
Weight:3Kg
Product Description: Our yokogawa Dcs is 100% origin and new.Also we own the good price .We have large stock.Welcome to send the inquiry.
Product introduction
YOKOGAWA PW482 Power supply
s
pecifications
Yokogawa PW482 Power supply
This document describes about I/O Modules with Built-in Barrier (for FIO) which can be installed in Zone 2 or
Division 2 and connected to devices located in Zone 0, 1, or Division 1.
These modules have galvanic isolation between the field interface and systems but they do not have isolation
between channels.
These modules comply with ISA S71.04 class G3, and they can be located in the ambient temperature of -20 to 70
°C.
When connecting these modules to the intrinsically safe circuit, refer to documents "Explosion Protection" (TI
33Q01J30-01E) and "Explosion Protection of FIO Products" (IM 33Y06K01-90E) for CENELEC approval along with
this General Specifications (GS).
Follow the EC-type Examination Certificate or FM certification for details of the rules and regulations of installing
these modules in the intrinsically safe environment. It is especially important to follow the "Special Conditions"
stated in these certificates.
In case these I/O modules with built-in barriers are to comply with FM approval (FM3610), install them on the
following field control units (FCU), ESB bus node units, or ER bus node units equipped with power supply modules
of PW481-E1, PW482-E1, or PW484-E1.
1. 100% original product, 100% quality assurance and the more competitive price.
If you find a fake . Please contact us without hesitation! We afford the shipment cost! We send you a new product asking zero cent!
2. Varied payment methods.
We adopt L/C, D/A, D/P, T/T, and other methods. If you can not trust us , you can choose to pay it via Aliexpress! 100% make your money safe!
Contact details:
Telephone:86-027-85887732
Mobile Phone:86-15717178751
Fax:86-027-85309780
Skype: jackie@hkxytech.com
Whatsapp & Viber are available

Our repertory
Yokogawa PW482 Power supply