CATEGORIES
Latest news
Contact us
ADD: UNIT A1.9/F SILVERCORP INTERNATIONAL TOWER707-713 NATHAN ROAD MONGKOK KOWLOON HONGKONG;
TEL: 86-027-85508558,86-15871691193
FAX: 86 027-85309780
E-mail: sales1@hkxytech.com Jackie@hkxytech.com manager@field-instrument.com

  > Distribute Control System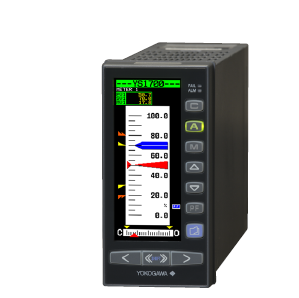 Yokogawa YS1700 Programmable Indicating Controller
Product Model:YS1700
Country of origin:Japan
Delivery time:6-8 weeks
Weight:6Kg
Product Description: We have competitive price with high quality.Pls feel free to send us inquiry to confirm that.
Product introduction
Yokogawa YS1700 Programmable Indicating Controller YS1700
Overview
The YS1700 Programmable Indicating Controller can be
tailored for various applications by running a user program,
and offers high reliability thanks to Yokogawa's proprietary
technology, user friendliness, and expandability.
Standard models are smaller and lighter than earlier series,
requiring less space for installation, and are compliant with
international safety standards including the CE Mark and
FM*, CSA* nonincendive (optional) approvals. For easy
replacement of earlier controllers, models requiring the same
panel cutout dimensions and depth as those of earlier models
are also offered: To be approved.
Yokogawa YS1700 Programmable Indicating Controller YS1700
• Excellent legibility thanks to a full-dot, TFT LCD: High visibility
of the display screen is ensured even in direct sunlight
in the early morning and late afternoon. The user can
freely access a desired operation display from meter, trend
display, bar graph, alarm, and event displays. All parameters
can be set via the front panel display.
• Function block programming: Besides the text programming
compatible with earlier models, the YS1700 offers the new
GUI-based programming method, function block programming.
The optional YSS1000 Setting Software for YS1000
Series is used to develop user programs.
Yokogawa YS1700 Programmable Indicating Controller YS1700
• Large programming capacity: Program capacity is 1000
steps for a text program, and 400 modules for a function
block program.
• More powerful control and calculation functions: IEEE754-
format four-byte floating-point calculations enable actual values
to be used in calculations. More than a hundred types
of calculation modules are featured, including exponential
and logarithmic functions, temperature compensation, and
pressure compensation.
Yokogawa YS1700 Programmable Indicating Controller YS1700
• Function selection mode (needs no programming): The
multi-function controller mode allows control to be selected
from frequently used functions (single-loop, cascade, or
selector control) without
programming. Function assignments
to digital and analog inputs/outputs (DIs, DOs, AIs,
and AOs) can be determined by parameter settings.
• Expandable I/O: The basic type with expandable I/O has
eight analog inputs, four analog outputs, ten digital inputs or
ten digital outputs (total fourteen digital inputs and outputs).
Yokogawa YS1700 Programmable Indicating Controller YS1700
If you have any interest on this product,pls feel free to contact me.
Contact Information
Email address:Jackie@hkxytech.com jackie2018@126.com
Whatsapp:+86 15717178751
Skype:Jackie@hkxytech.com
Telegram:+86 15717178751
Phone:+86 15717178751