CATEGORIES
Latest news
Contact us
ADD: UNIT A1.9/F SILVERCORP INTERNATIONAL TOWER707-713 NATHAN ROAD MONGKOK KOWLOON HONGKONG;
TEL: 86-027-85508558,86-15871691193
FAX: 86 027-85309780
E-mail: sales1@hkxytech.com Jackie@hkxytech.com manager@field-instrument.com

  > Pressure transmitter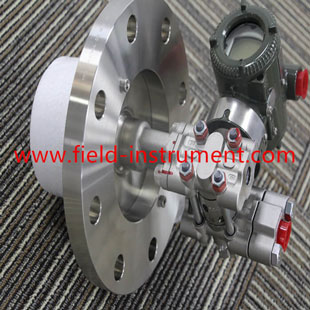 Yokogawa EJA210A Differential Pressure Transmitters
Product Model:Yokogawa EJA210A
Country of origin:Japan
Delivery time:10 weeks
Weight:4Kg
Product Description: We have competitive price and sepecial discount on yokogawa.Pls feel free to send us inquiry to confirm that.
Product introduction
Yokogawa EJA210A Flange Mounted Differential Pressure Transmitters
Product Description
Yokogawa EJA210A Traditional-mount Absolute Pressure Transmitter
The EJA-A series is Yokogawa's most successful pressure transmitter line.
Yokogawa EJA210A and Yokogawa EJA220A
First released in 1991, it continues to offer high performance and high reliability for any application. With an installed base of over 4-1/2 million EJA-A transmitters worldwide, it has a proven track record that makes it a true industry workhorse.
The Yokogawa EJA210A and Yokogawa EJA220A are Flange-mount Liquid Level Transmitters in the series.
We have competitive price on yokogawa pressure transmitter ,flowmeter, temperature transmitter,etc.The transmitter is 100% brand news and origin in Japan.
Yokogawa EJA210A Traditional-mount Absolute Pressure Transmitter
Yokogawa EJA210A and Yokogawa EJA220A feature include:
0.075% Accuracy
0.1% Stability per 5 years
Flush Flange Process Connection (EJA210A)
Extended Flange Process Connection (EJA220A)
Explore how the EJA210A / EJA220A can help you Boost your bottom line
Yokogawa EJA210A Traditional-mount Absolute Pressure Transmitter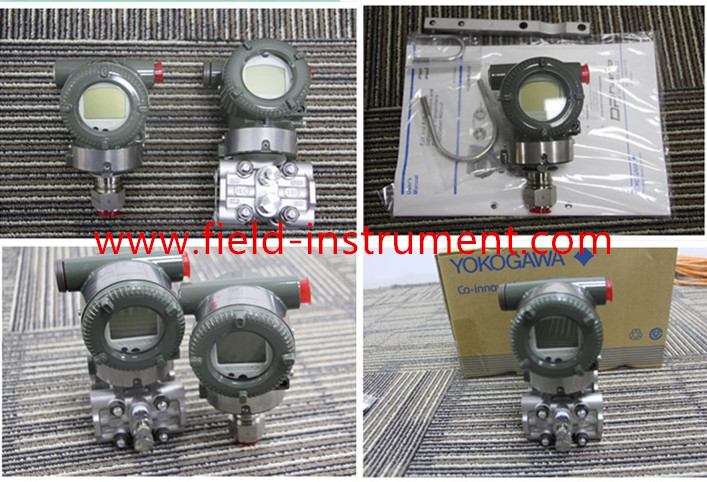 Yokogawa EJA210A Capsule Ranges
Capsule

Span

Range

Maximum Pressure Limit

Minimum

Maximum

Minimum

Maximum

M

4.0 inH2O

400.0 inH2O

-400.0 inH2O

+400.0 inH2O

per flange rating

H

20.0 inH2O

2,000.0 inH2O

-2,000.0 inH2O

+2,000.0 inH2O
Yokogawa EJA210A A Process Connections
Process connection Type

Size

Extension

Flange

EJA210A

Flush Type

3-inch
2-inch

N/A

JIS 10K, 20K

ANSI 150#, 300#

JPI Class 150, 300

DIN PN10/16, 25/40

EJA220A

Extended Type

4-inch
3-inch
2-inch
4-inch
6-inch

JIS 10K, 20K

ANSI 150#, 300#

JPI Class 150, 300

DIN PN10/16, 25/40
Notice: This product EJA210A was discontinued on Dec 29, 2016. See these replacement products:
EJA210E Flange Mounted Differential Pressure Transmitter
EJXC80A, EJAC80E (Direct Mounted)

EJA110A Differential Pressure Transmitter
EJA115E Low Flow Transmitter
EJA118 DP Transmitter with Remote Diaphragm Seals
EJA118W Diaphragm Sealed Differential Pressure Transmitter
EJA118N Diaphragm Sealed Differential Pressure Transmitter
EJA118Y Diaphragm Sealed Differential Pressure Transmitter
EJA120A Draft Range Differential Pressure Transmitter
EJA130A High Static Differential Pressure Transmitter
EJA210A and EJA220A Flange Mounted Differential Pressure Transmitters;
EJA310A Traditional-mount Absolute Pressure Transmitter
EJA430A Traditional-mount Gauge Pressure Transmitter
EJA438 Gauge Pressure Transmitter with Remote Diaphragm Seal
EJA438W Diaphragm Sealed Gauge Pressure Transmitters
EJA118N Diaphragm Sealed Differential Pressure Transmitter
EJA440A Traditional-mount High Gauge Pressure Transmitter
EJA530A In-Line Mount Gauge Pressure Transmitter
Yokogawa EJA210A Absolute Pressure Transmitter

Yokogawa EJA110E Differential Pressure Transmitter
Yokogawa EJA115E Low Flow Transmitter
Yokogawa EJA118E Diaphragm Sealed Differential Pressure Transmitter
Yokogawa EJA120E Differential Pressure Transmitter
Yokogawa EJA130E Differential Pressure Transmitter
Yokogawa EJA210E Flange Mounted Differential Pressure Transmitter
Yokogawa EJA310E Absolute Pressure Transmitter
Yokogawa EJA430E Gauge Pressure Transmitter
Yokogawa EJA438E Diaphragm Sealed Gauge Pressure Transmitter
Yokogawa EJA438E/Z Diaphragm Sealed Gauge Pressure Transmitter (Inner Diaphragm type)
Yokogawa EJA440E Gauge Pressure Transmitter
Yokogawa EJA510E Absolute Pressure Transmitter
Yokogawa EJA530E Gauge Pressure Transmitter
Yokogawa EJA210A Absolute Pressure Transmitter

Yokogawa EJX110A Differential Pressure Transmitter
Yokogawa EJX118A Diaphragm Sealed Differential Pressure Transmitter
Yokogawa EJX120A Differential Pressure Transmitter
Yokogawa EJX130A Differential Pressure Transmitter
Yokogawa EJX210A Flange Mounted Differential Pressure Transmitter
Yokogawa EJX310A Absolute Pressure Transmitter
Yokogawa EJX430A Gauge Pressure Transmitter
Yokogawa EJX440A Gauge Pressure Transmitter
Yokogawa EJX510A and EJX530A Absolute and Gauge Pressure Transmitter
Yokogawa EJX610A and EJX630A Absolute and Gauge Pressure Transmitter
Yokogawa EJX910A Multivariable Transmitter
Dear Sir/Madam
Please Kindly noted:Our working time is 9:00 am-5:30 pm.If you have any question,pls feel free to contact us in Whatsapp,skype or email.We will reply you soon.
Email address:Jackie@hkxytech.com sale1@
hkxytech.com.
Whatsapp:+86 15717178751 +86 15871691193
Skype:Jackie@hkxytech.com