CATEGORIES
Latest news
Contact us
ADD: UNIT A1.9/F SILVERCORP INTERNATIONAL TOWER707-713 NATHAN ROAD MONGKOK KOWLOON HONGKONG;
TEL: 86-027-85508558,86-15871691193
FAX: 86 027-85309780
E-mail: sales1@hkxytech.com Jackie@hkxytech.com manager@field-instrument.com

  > Pressure transmitter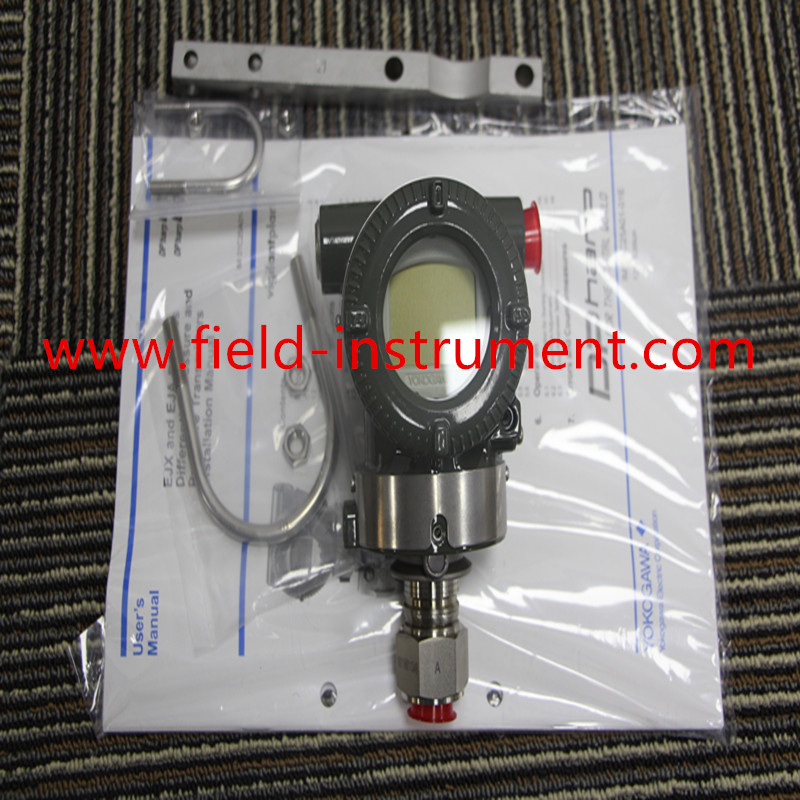 Yokogawa Absolute Pressure Transmitter EJA510E
Product Model:Yokogawa EJA510E
Country of origin:Japan
Delivery time:10 weeks
Weight:4Kg
Product Description: We have specialized on Yokogawa for five years.We have good relationship with Yokogawa and good price.Pls feel free to contact us.
Product introduction
Yokogawa Absolute Pressure Transmitter EJA510E
Description
Yokogawa Absolute Pressure Transmitter EJA510E
The Yokogawa EJA510E series of transmitters is Yokogawa's most recent evolution of the DPharp family. Released in 2012, Yokogawa EJA510E it combines the ruggedness and success of the work-horse EJA-A series with the performance of the thoroughbred EJX-A series to deliver the type of product you have come to expect from Yokogawa.
The yokogawa EJA510E is our in-line mount absolute pressure transmitter in the series.
We also have been specialized on yokogawa for five years.We have competitive price on yokogawa pressure transmitter,flowmeter,temperature transmitter,etc.The transmitter is 100% brand news and origin in Japan.
Yokogawa Absolute Pressure Transmitter EJA510E
Yokogawa EJA510E features include:
± 0.055% Accuracy (0.04% Accuracy optional)
± 0.2% Stability per 10 years
90 ms Response Time
Exida and TUV SIL 2/3 Certified
8,700 psia Maximum Over Pressure
Local Parameter Setting (LPS)
Yokogawa EJA510E Absolute Pressure Transmitter EJA510E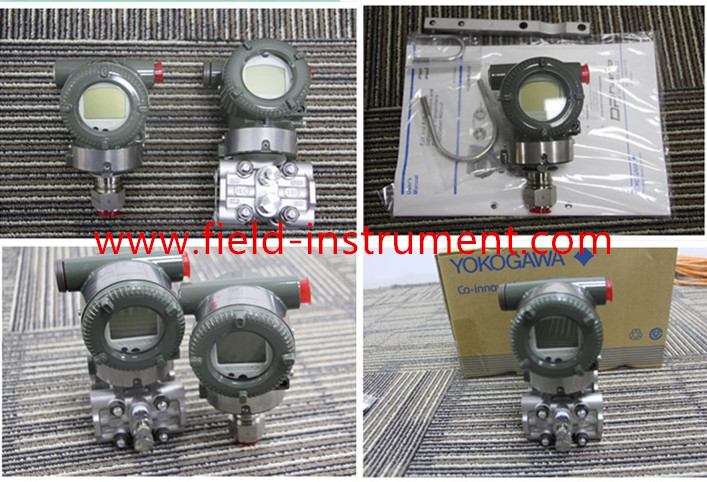 Yokogawa EJA510E Absolute Pressure Transmitter EJA510E
Measurement Types

Primary Variable

Absolute Pressure

Reference Accuracy

Primary Variable

±0.055% of Span
±0.04% of Span (with /HAC option)

Stability (All Normal Operating Conditions)

Primary Variable

±0.2% of URL per 7 years

Response Time

Primary Variable

90ms

Rangeability

Primary Variable

A, B, and C Capsules: 20:1
D Capsule: 10:1

Burst Pressure (Absolute)

EJA510E

A, B, and C Capsules: 4,350 psi (30 MPa)
D Capsule: 19,100 psi (132 MPa)

Specification Conformance

EJX-A Series

±3σ
Yokogawa EJA510E Absolute Pressure Transmitter EJA510E
Yokogawa EJA110E Differential Pressure Transmitter
Yokogawa EJA115E Low Flow Transmitter
Yokogawa EJA118E Diaphragm Sealed Differential Pressure Transmitter
Yokogawa EJA120E Differential Pressure Transmitter
Yokogawa EJA130E Differential Pressure Transmitter
Yokogawa EJA210E Flange Mounted Differential Pressure Transmitter
Yokogawa EJA310E Absolute Pressure Transmitter
Yokogawa EJA430E Gauge Pressure Transmitter
Yokogawa EJA438E Diaphragm Sealed Gauge Pressure Transmitter
Yokogawa EJA438E/Z Diaphragm Sealed Gauge Pressure Transmitter (Inner Diaphragm type)
Yokogawa EJA440E Gauge Pressure Transmitter
Yokogawa EJA510E Absolute Pressure Transmitter
Yokogawa EJA530E Gauge Pressure Transmitter

Yokogawa EJA510E Absolute Pressure Transmitter EJA510E
Yokogawa EJA110A Differential Pressure Transmitter
Yokogawa EJA118W Diaphram Saled Differential Pressure Transmitter
Yokogawa EJA118N Diaphram Saled Differential Pressure Transmitter
Yokogawa EJA118Y Diaphram Saled Differential Pressure Transmitter
Yokogawa EJA120A Differential Pressure Transmitter
Yokogawa EJA130A Differential Pressure Transmitter
Yokogawa EJA210A Flange Mounted Differential Pressure Transmitters
Yokogawa EJA220A Flange Mounted Differential Pressure Transmitters
Yokogawa EJA310A Absolute Pressure Transmitter
Yokogawa EJA430A Gauge Pressure Transmitter
Yokogawa EJA438W Diaphragm Sealed Gauge Pressure Transmitters
Yokogawa EJA438N Diaphragm Sealed Gauge Pressure Transmitters
Yokogawa EJA440A Gauge Pressure Transmitter
Yokogawa EJA510A Absolute Pressure Transmitters
Yokogawa EJA530A Gague Pressure Transmitters
Yokogawa EJA510E Absolute Pressure Transmitter EJA510E

Yokogawa EJX110A Differential Pressure Transmitter
Yokogawa EJX118A Diaphragm Sealed Differential Pressure Transmitter
Yokogawa EJX120A Differential Pressure Transmitter
Yokogawa EJX130A Differential Pressure Transmitter
Yokogawa EJX210A Flange Mounted Differential Pressure Transmitter
Yokogawa EJX310A Absolute Pressure Transmitter
Yokogawa EJX430A Gauge Pressure Transmitter
Yokogawa EJX440A Gauge Pressure Transmitter
Yokogawa EJX510A and EJX530A Absolute and Gauge Pressure Transmitter
Yokogawa EJX610A and EJX630A Absolute and Gauge Pressure Transmitter
Yokogawa EJX910A Multivariable Transmitter
Dear Sir/Madam
Please Kindly noted:Our working time is 9:00 am-5:30 pm.If you have any question,pls feel free to contact us in Whatsapp,skype or email.will reply you soon.
Email address:Jackie@hkxytech.com sale1@hkxytech.com.
Whatsapp:+86 15717178751 +86 15871691193
Skype:Jackie@hkxytech.com