CATEGORIES
Latest news
Contact us
ADD: UNIT A1.9/F SILVERCORP INTERNATIONAL TOWER707-713 NATHAN ROAD MONGKOK KOWLOON HONGKONG;
TEL: 86-027-85508558,86-15871691193
FAX: 86 027-85309780
E-mail: sales1@hkxytech.com Jackie@hkxytech.com manager@field-instrument.com

  > Flow meters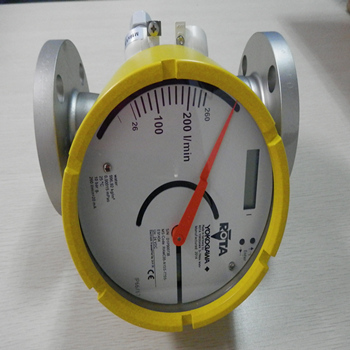 Yokogawa RAMC Metal Short-stroke Rotameter
Product Model:Yokogawa RAMC
Country of origin:Japan
Delivery time:10 weeks
Weight:6Kg
Product Description: We have competitive price and sepecial discount on yokogawa.Pls feel free to send us inquiry to confirm that.
Product introduction
Yokogawa RAMC Metal Short-stroke Rotameter
Description
RAMC Variable Area Flow Meter
Yokogawa RAMC Metal Short-stroke Rotameter
If you value flexibility in a flowmeter – from the measurement of air to highly aggressive liquids – in situ replacement of the indicator without loss of performance – and the interchangeability of floats – then the RAMC is the right choice for you.
The RAMC combines all the advantages of the variable area principle with robust design, reliable measurement, with or without power, HART® or Profibus PA, culminating in a truly universal flowmeter for gases, liquids and steam applications.
Yokogawa RAMC Metal Short-stroke Rotameter

Yokogawa RAMC Metal Short-stroke Rotameter features include:
316L Stainless Steel Construction
2% Full Scale accuracy
4-20ma output Hart Protocol Available
Adjustable Limit Switches
0.95 to 550 GPM
0.42 to 1050 SCFM

Yokogawa RAMC Metal Short-stroke Rotameter
FEATURES
- Different process connections like flanges according EN and ASME
- All wetted parts in stainless steel or PTFE
- Maximum flow 0.025 - 130 m³/h water resp. 0.75 - 1400 m³/h air (20 °C / 1.013 bar abs)
- Measuring accuracy acc. Directive VDI/VDE 3513 sheet 2 (qG=50%)
- Float damping to avoid float bouncing with gas applications
- Optional heat tracing (with steam or fluid heat carrier)
- Indicator in stainless steel, aluminium, protection class IP66/67
- Local indicator without additional power supply
- Microprocessor controlled transmitter with 24 V, 115 V or 230 V power supply
- Intrinsically safe version (Ex-i): ATEX, IECEx, FM, CSA, NEPSI, PESO, KOSHA, EAC, INMETRO
- Flame proof version (Ex-d): ATEX, IECEx, NEPSI, PESO, KOSHA, EAC, TS
- Dust explosion proof: ATEX, IECEx, NEPSI, PESO, KOSHA
- Ex for non- electrical RAMC: ATEX, EAC
- Suitable for SIL application, FMEDA report available
- Limit switches, also available as "Fail Safe" version
Yokogawa RAMC Metal Short-stroke Rotameter
Models and Suffix Codes
Yokogawa RAMC Metal Short-stroke Rotameter
Model

Suffix code

Description

Restrictions

RAMC01

Size DN 15 (½ inch)

for D4, D6, A1, A2, A3, T4, R4, T6, G6

RAMC23

Size DN 20 (¾ inch)

for D4, D6, A1, A2, A3, T4, R4, T6, G6

RAMC02

Size DN 25 (1 inch)

for D4, D6, A1, A2, A3, S2, S4, S5, T4,R4, T6, G6

RAMC03

Size DN 32 (1¼ inch)

for D4, D6, A1, A2, A3, S4, T6, G6

RAMC04

Size DN 40 (1½ inch)

for D4, D6, A1, A2, A3, S4, S5, T6, G6

RAMC05

Size DN 50 (2 inch)

for D4, D5, D6, A1, A2, A3, S2, S4,T4, R4

RAMC06

Size DN 65 (2½ inch)

for D4, D5, A1, A2, A3, S2, S4, T4, R4,T6, G6

RAMC08

Size DN 80 (3 inch)

for D4, D5, A1, A2, A3, S2, S4

RAMC09

3½ inch

for A1, A2

RAMC10

Size DN 100 (4 inch)

for D2, D4, A1, A2, S4, S4

RAMC12

Size DN 125 (5 inch)

for D2, A1, A2, S2

RAMC15

Size DN 150 (6 inch)

for D2, A1, A2

RAMCNN

Without measuring tube
Yokogawa RAMC Metal Short-stroke Rotameter
Yokogawa RAMC Metal Short-stroke Rotameter
Yokogawa RAMC Metal Short-stroke Rotameter RAMC01
Yokogawa RAMC Metal Short-stroke Rotameter RAMC23
Yokogawa RAMC Metal Short-stroke Rotameter RAMC02
Yokogawa RAMC Metal Short-stroke Rotameter RAMC03
Yokogawa RAMC Metal Short-stroke Rotameter RAMC04
Yokogawa RAMC Metal Short-stroke Rotameter RAMC05
Yokogawa RAMC Metal Short-stroke Rotameter RAMC06
Yokogawa RAMC Metal Short-stroke Rotameter RAMC08
Yokogawa RAMC Metal Short-stroke Rotameter RAMC09
Yokogawa RAMC Metal Short-stroke Rotameter RAMC10
Yokogawa RAMC Metal Short-stroke Rotameter RAMC12
Yokogawa RAMC Metal Short-stroke Rotameter RAMC15

Detailed Model
RAMC01-A2SS-44S0-E90424/SD/KS1/BG/P6/P2
RAMC05-A1SS-71L5-T90NNN
RAMC05-D4SS-72S5-E90424
RAMC05-D4SS-72L5-E90424
RAMC05-D4SS-72L5-T90NNN
RAMC05-A2SS-63S2-T90NNN/B1/P6
RAMC02-A1SS-64V2-T90NNN/A13/B1/BG/P6/PP/lE1
RAMC02-A1SS-64V2-T90NNN/A13/B1/BG/P6/PP/lE1
RAMC02-A1SS-64M2-T90NNN/A13/B1/BG/K7/KS1/P6/PP/SD/
RAMC02-A1SS-51S0-T90NNN/A13/B1/BG/P6/PP/SD/IE1
RAMC02-A1SS-51S0-T90NNN/A13/B1/BG/P6/PP/SD/IE1
RAMC02-A1SS-63L2-T90NNN/A13/B1/BG/K7/KS1/P6/PP/SD/
RAMC02-A1SS-54L1-T90NNN/A13/B1/BG/P6/PP/IE1
RAMC02-A1SS-63L2-T90NNN/A13/B1/BG/K6/KS1/P6/PP/W4E
RAMC02-A1SS-53M1-H90424/A13/B1/BG/KS1/P6/PP/SD/IE1
RAMC02-A1SS-64L2-H90424/A13/B1/BG/KS1/P6/PP/IE1
RAMC02-A1SS-57L1-T90NNN/A13/B1/BG/K7/KS1/P6/PP/SD/
RAMC02-A1SS-61M1-T90NNN/A13/B1/BG/K6/KS1/P6/PP/W4E
RAMC02-T6SS-62L1-T91434 RAMC02-T6SS-62L1-T91434
RAMC02-S4SS-62V2-T90424/NS1/BG/IE1
RAMC02-S2SS-54L1-E90424/SD/ID2/IE2
RAMC02-S2SS-54L1-E90424/SD/ID2
RAMC02-D4SS-64V2-T90NNN/BG
RAMC02-D4SS-64V2-H91424/NF1
RAMC02-D4SS-64S2-E66424/IE1
RAMC02-D4SS-63V2-H91424/NF1
RAMC02-D4SS-63M2-E90424/NS1
RAMC02-D4SS-62L1-E90424/SD/IE1
RAMC02-D4SS-53L1-H90424/SD
RAMC02-D4SS-47S0-E90424/SD/IE1
RAMC02-D4SS-43S0-T90NNN/A13/BG/K6/KS1/P6/SD
RAMC01-A1SS-53L1-T90NNN/BG/P6
RAMC01-A1SS-53S1-T90NNN/B0/K1/P6/IE1
RAMC01-A1SS-53S1-T90NNN/BG/P6
RAMC01-A1SS-53S1-T90NNN/BG/P6/IE1
RAMC01-A2SS-53L1-T90NNN/B1/P6
RAMC01-A2SS-54V1-T90NNN/K6/KS1/P6/PP/IE1
RAMC01-A2SS-62V1-T90NNN/K6/KS1/P6/PP/IE1
RAMC01-D4SS-43S0-H91424/KF1
RAMC01-T4SS-57M1-T90NNN/K9/KS1
RAMC01-D4SS-43S0-H90424/BG/KS1/P3/SD/IE1