Endress+Hauser PMC51 Pressure transmitter Cerabar has just arrived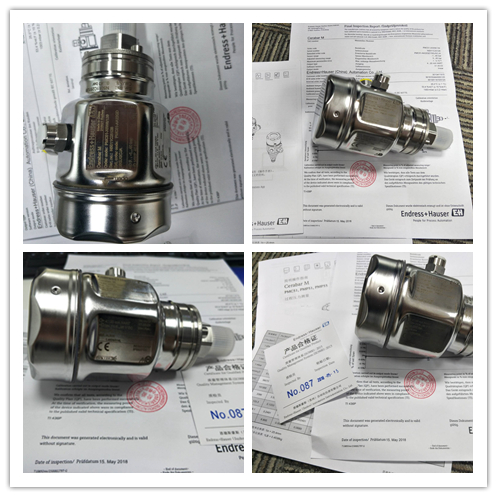 ​
Endress+Hauser PMC51 Pressure transmitter Cerabar has just arrived
We have good price on Endress+Hauser origin in Gemany or china.We have already cooperated with Endress+Hauser for nearly 6 years.So we can apply for special discount.If you have the inquiry aobut this brand,pls feel free to contact me.
Endress+Hauser PMC51 Pressure transmitter Cerabar has just arrived
Metal process isolating diaphragm used in PMP51 and PMP55
PMP51
The operating pressure deflects the process isolating diaphragm and a fill fluid transfers the pressure to a
resistance bridge (semiconductor technology). The pressure-dependent change in the bridge output voltage is
measured and evaluated.
Endress+Hauser PMC51 Pressure transmitter Cerabar has just arrived
Advantages:
• Can be used for process pressure up to 400 bar (6000 psi)
• High long-term stability
• Guaranteed overload resistance up to 4 times the nominal pressure
• Significantly less thermal effect compared to diaphragm seal systems
PMP55
The operating pressure acts on the process isolating diaphragm of the diaphragm seal and is transferred to the
process isolating diaphragm of the sensor by a diaphragm seal fill fluid. The process isolating diaphragm is
deflected and a fill fluid transfers the pressure to a resistance bridge. The pressure-dependent change in the
bridge output voltage is measured and evaluated.
Advantages:
Endress+Hauser PMC51 Pressure transmitter Cerabar has just arrived
• Depending on the version, can be used for process pressure up to 400 bar (6000 psi) and simultaneous
extreme process temperatures
• High long-term stability
• Guaranteed overload resistance up to 4 times the nominal pressure