CATEGORIES
Latest news
Contact us
ADD: UNIT A1.9/F SILVERCORP INTERNATIONAL TOWER707-713 NATHAN ROAD MONGKOK KOWLOON HONGKONG;
TEL: 86-027-85508558,86-15871691193
FAX: 86 027-85309780
E-mail: sales1@hkxytech.com Jackie@hkxytech.com manager@field-instrument.com

  > Positioner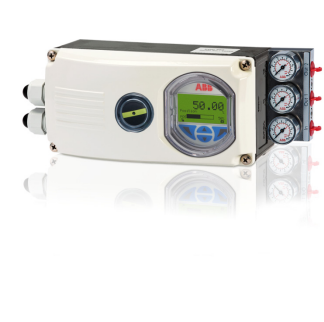 ABB TZIDC-120 Positioner V18347 Positioner
Product Model:V18347
Country of origin:Germany
Delivery time:6-8 weeks
Weight:4KG
Product Description: We have competitive price with high quality.Pls feel free to send us inquiry to confirm that.
Product introduction
ABB TZIDC-120 Positioner V18347 Positioner
Overview
The TZIDC-120 is an electronically configurable positioner with
communication capabilities designed for mounting to pneumatic linear
or rotary actuators. It features a small and compact design, a modular
construction, and an excellent cost-performance ratio.
Fully automatic determination of the control parameters and
adaptation to the final control element yield considerable time savings
and an optimal control behavior.
An I/P module with subsequent pneumatic amplifier is used to control
the pneumatic actuator. The well-proven I/P module proportionally
converts the permanent electrical positioning signal from the CPU into
a pneumatic signal used to adjust a 3/3-way valve.
The air flow for pressurizing or depressurizing the actuator is
continuously adjusted. As a result, excellent control is achieved.
When reaching the set point, the 3/3-way valve is closed in center
position to minimize the air consumption.
Four different pneumatics versions are available: for single-acting or
double-acting actuators, each with "fail-safe" or "fail-freeze" function.
The intelligent, microprocessor-controlled TZIDC-120 positioner
allows you to obtain optimal results. The positioner features highprecision
control functions and high operational reliability. The optimal
parameters are set automatically during autoadjust. If necessary,
corrections can be made manually.
The total range of parameters includes:
- Monitoring parameters
Pos: 7.9 /Standard-Layout/Technische Daten / Datenblatt/Aktorik/Stellungsregler/TZIDC-120 / TZIDC-
The TZIDC-120 positioner has a special function for automatic
adjustment of the parameters. The function is launched either via the
integrated operator's panel or the user interface.
The following adjustment parameters can be activated and
Parameters for control block
To optimally adjust the actuator position, the control parameters can
be set individually for the control behavior of the valve.
Configuration of end positions for the valve to be adjusted to start
position "0" and end position "100 %".
Direction of the actuator
Calibration to both possible directions of action:
Air opens / spring force closes
Air closes / spring force opens
Adjusting the display (0 ... 100 %) to the direction of action for opening
or closing the valve.
If you have any interest on this product,pls feel free to contact me.
Contact Information
Email address:Jackie@hkxytech.com jackie2018@126.com
Whatsapp:+86 15717178751
Skype:Jackie@hkxytech.com
Telegram:+86 15717178751
Phone:+86 15717178751