CATEGORIES
Latest news
Contact us
ADD: UNIT A1.9/F SILVERCORP INTERNATIONAL TOWER707-713 NATHAN ROAD MONGKOK KOWLOON HONGKONG;
TEL: 86-027-85508558,86-15871691193
FAX: 86 027-85309780
E-mail: sales1@hkxytech.com Jackie@hkxytech.com manager@field-instrument.com

  > Positioner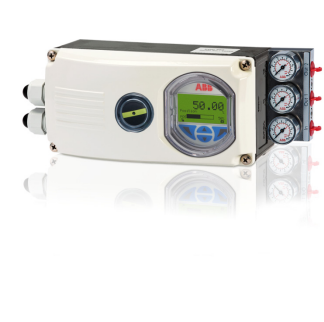 ABB TZIDC-200 Digital Positioner V18348 Positioner
Product Model:V18348
Country of origin:Germany
Delivery time:6-8 weeks
Weight:4KG
Product Description: We have competitive price with high quality.Pls feel free to send us inquiry to confirm that.
Product introduction
ABB TZIDC-200 Digital Positioner V18348 Positioner
Overview
— ABB common look and feel
Control adaptive function
— Automatic adjustment of control parameters during
High shock and vibration immunity
— Gearless sensor activation
Fail save and fail freeze function
— Selectable safe position of valve
— Efficient I/P converter
Monitoring of process parameters
— Numerous diagnostic functions available
Global approvals for explosion protection
— -40 … 85 °C (-40 … 185 °F)
Applicable for nearly all actuators and valves
— Suitable for all pneumatic actuators
— Suitable for rotary and linear actuators
— Suitable for all actuator sizes
The TZIDC-200 is an electronically configurable positioner with
communication capabilities designed for mounting to
pneumatic linear or part-turn actuators. It features a small and
compact design, a modular construction, and an excellent
cost-performance ratio.
Fully automatic determination of the control parameters and
adaptation to the final control element yield considerable time
savings and an optimal control behavior.
An I/P module with subsequent pneumatic amplifier is used to
control the pneumatic actuator. The well-proven I/P module
proportionally converts the permanent electrical setpoint signal
from the CPU into a pneumatic signal used to adjust a 3/3-
way valve.
The air flow for pressurizing or depressurizing the actuator is
continuously adjusted. As a result, excellent control is
achieved. When reaching the setpoint, the 3/3-way valve is
closed in center position to minimize the air consumption.
Four different pneumatics versions are available: for singleacting
or double-acting actuators, each with "fail-safe" or "failfreeze"
function.
If the electrical supply power fails, the positioner output 1 is
depressurized, and the pneumatic actuator's return spring
moves the valve to the defined safe position. In case of a
double-acting actuator the second output 2 is additionally
pressurized.
If you have any interest on this product,pls feel free to contact me.
Contact Information
Email address:Jackie@hkxytech.com jackie2018@126.com
Whatsapp:+86 15717178751
Skype:Jackie@hkxytech.com
Telegram:+86 15717178751
Phone:+86 15717178751