CATEGORIES
Latest news
Contact us
ADD: UNIT A1.9/F SILVERCORP INTERNATIONAL TOWER707-713 NATHAN ROAD MONGKOK KOWLOON HONGKONG;
TEL: 86-027-85508558,86-15871691193
FAX: 86 027-85309780
E-mail: sales1@hkxytech.com Jackie@hkxytech.com manager@field-instrument.com

  > Pressure Transmitter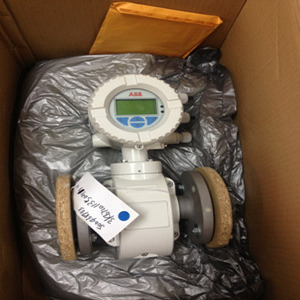 ABB 266DSHESHA1A1L1B1M5 Differential Pressure Transmitter
Product Model:266DSHESHA1A1L1B1M5
Country of origin:Germany
Delivery time:6-8 weeks
Weight:6Kg
Product Description: We have competitive price and sepecial discount on ABB.Pls feel free to send us inquiry to confirm that.
Product introduction
ABB 266DSHESHA1A1L1B1M5 Differential Pressure Transmitter
Description
— from 0.06 % of calibrated span (optional 0.04 %)
Reliable sensing system coupled with very latest digital
— provides large turn down ratio up to 100:1
Comprehensive sensor choice
— optimize in-use total performance and stability
Flexible configuration facilities
— provided locally via local LCD keypad
New TTG (Through-The-Glass) keypad technology
— allows quick and easy local configuration without opening
the cover, even in explosion proof environments
— version for SIL2 (1oo1) and SIL3 (1oo2) applications
— Category III for PS > 20 MPa, 200 bar
— Sound Engineering Practice (SEP) for PS ≤ 20 MPa, 200 bar
— the battery powered solution compliant to IEC 62591
Best-in-class battery life
— up to 10 years @ 32 s update time
Product in compliance with Directive 2011/65/UE (RoHS II)
Maximum span = URL (can be further adjusted up to ± URL
(TD = 0.5) for differential models, within the range limits)
IT IS RECOMMENDED TO SELECT THE TRANSMITTER SENSOR
CODE PROVIDING THE TURNDOWN VALUE AS LOWEST AS
POSSIBLE TO OPTIMIZE PERFORMANCE CHARACTERISTICS.
Zero suppression and elevation
Zero and span can be adjusted to any value within the range
limits detailed in the table as long as:
— calibrated span ≥ minimum span
Recommendation for square root function
At least 10% of Upper Range Limit (URL)
Damping (feature not available for WirelessHART version)
Selectable time constant : between 0 and 60 s
This is in addition to sensor response time.
Operation within specification in less than 10 s with minimum
> 100 MΩ at 500 V DC (terminals to earth)
Electromagnetic compatibility (EMC)
Comply with 2014/30/UE to standards EN 61326-1:2013.
For IEC 61508 SIL certified transmitter to EN 61326-3-1:2008.
For transmitter with option "YE" to NAMUR NE 021 (2004).
Surge immunity level (with surge protector): 4 kV
(according to IEC 61000-4–5 EN 61000–4–5)
Pressure equipment directive (PED)
Comply with 2014/68/UE to standards ANSI/ISA 61010-1:2012
— Category III Module H for PS ≥ than 20 MPa, 200 bar
— Sound Engineering Practice (SEP) for PS < 20 MPa, 200 bar
Relative humidity: up to 100 %
Condensing, icing: admissible
Accelerations up to 2 g at frequency up to 1000 Hz
(according to IEC 60068–2–6)
(according to IEC 60068–2–27)
Wet and dust-laden atmospheres
The transmitter is dust and sand tight and protected against
immersion effects as defined by IEC 60529 (2001) to IP 67
(IP 68 on request) or by NEMA Type 4X.
IP65 with Harting Han connector.
Aluminium and AISI housings as barrel version also comply to
IP 66 as defined by IEC 60529 (2001).
266DSHMSMGA1
266DSHASMGA1
266DSHBSMGA1
266DSHESMGA1
266DSHFSMGA1
266DSHHSMGA1
266DSHPSMGA1
266DSHQSMGA1
266DSHMHMGA1
266DSHAHMGA1
266DSHBHMGA1
266DSHEHMGA1
266DSHFHMGA1
266DSHHHMGA1
266DSHPHMGA1
266DSHQHMGA1
266DSHMPMGA1
266DSHAPMGA1
266DSHBPMGA1
266DSHEPMGA1
266DSHFPMGA1
266DSHHPMGA1
266DSHPPMGA1
266DSHQPMGA1
ABB 266DSHESSA1A7LSB1M5 Differential Pressure Transmitter
266DSHMSSGA1
266DSHASSGA1
266DSHBSSGA1
266DSHESSGA1
266DSHFSSGA1
266DSHHSSGA1
266DSHPSSGA1
266DSHQSSGA1
266DSHMHSGA1
266DSHAHSGA1
266DSHBHSGA1
266DSHEHSGA1
266DSHFHSGA1
266DSHHHSGA1
266DSHPHSGA1
266DSHQHSGA1
266DSHMPSGA1
266DSHAPSGA1
266DSHBPSGA1
266DSHEPSGA1
266DSHFPSGA1
266DSHHPSGA1
266DSHPPSGA1
266DSHQPSGA1
ABB 266DSHESSA1A7LSB1M5 Differential Pressure Transmitter
| | |
| --- | --- |
| 266DSH ESSA1A7LSB1M5 | 266DSH ESHA1A1L1B1M5 |
| 266DSH FSSA1A7LSB1M5 | 266DSH FSHA1A1L1B1M5 |
| 266DSH HSSA1A7LSB1M5 | 266DSH HSHA1A1L1B1M5 |
| 266DSH MSSA1A7LSB1M5 | 266DSH MSHA1A1L1B1M5 |
| 266DSH QSSA1A7LSB1M5 | 266DSH QSHA1A1L1B1M5 |
| 266DSH PSSA2B7LSB1M5 | 266DSH PSHA2B7L1B1M5 |
| 266DSH ASHA3A7LSB1M5 | 266DSH ASHA3A1L1B1M5 |
| 266DSH BSHA1A7LSB1M5 | 266DSH BSHA1A1L1B1M5 |
| 266HSH ESBA7LSM5 | 266HSH EKBA1L1M5 |
| 266HSH FSBA7LSM5 | 266HSH FKBA1L1M5 |
| 266HSH HSBA7LSM5 | 266HSH HKBA1L1M5 |
| 266HSH MSBA7LSM5 | 266HSH MKBA1L1M5 |
| 266HSH PSBA7LSM5 | 266HSH PKBA1L1M5 |
| 266HSH QSBA7LSM5 | 266HSH QKBA1L1M5 |
| 266HSH SSBA7LSM5 | 266HSH SKBA1L1M5 |
| 266HSH VKBA7LSM5 | 266HSH VKBA1L1M5 |
| TTH200Y0HBS | TTH200S1HBS |
| TTH300Y0HBS | TTH300S1HBS |
| TTH300Y0PBS | TTH300S1PBS |
| TTH300Y0PBS | TTH300S1PBS |
| TTF300Y0HBS | TTF300S1HBS |
| TTR200Y0HBS | TTR200S1HBS |
Contact Information
Email address:Jackie@hkxytech.com jackie2018@126.com
Whatsapp:+86 15717178751
Skype:Jackie@hkxytech.com
Telegram:+86 15717178751
Phone:+86 15717178751