CATEGORIES
Latest news
Contact us
ADD: UNIT A1.9/F SILVERCORP INTERNATIONAL TOWER707-713 NATHAN ROAD MONGKOK KOWLOON HONGKONG;
TEL: 86-027-85508558,86-15871691193
FAX: 86 027-85309780
E-mail: sales1@hkxytech.com Jackie@hkxytech.com manager@field-instrument.com

  > Pressure Transmitter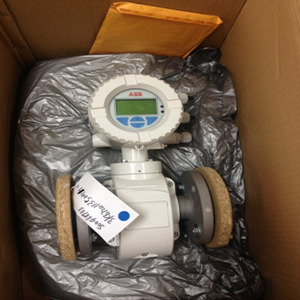 ABB 266DSHESSA1A7LSB1M5 Differential Pressure Transmitter
Product Model:266DSHESSA1A7LSB1M5
Country of origin:UK
Delivery time:6-8 WEEKS
Weight:6 KG
Product Description: We have competitive price and sepecial discount on ABB.Pls feel free to send us inquiry to confirm that.
Product introduction
ABB
266DSHESSA1A7LSB1M5
Differential Pressure Transmitter
Description
ABB
266DSHESSA1A7LSB1M5
Differential Pressure Transmitter
Model 266DSH is a differential pressure transmitter suitable for measuring liquid, gas or steam flow as well as level, pressure and density. The long-term stability and its proven reliability make of 266DSH the best application solution for differential pressure measurements.
This transmitter features in-field replaceable electronics module that thanks to the auto-configuration functionality dramatically improves plant productivity. Its intuitive plug-and-play display with easy setup procedure really helps users by saving time and lowering maintenance and inventory costs. Moreover, the innovative TTG (Through The Glass) technology allow users to configure the instruments in the field without removing the windowed front cover and consequently to save a lot of time.
ABB
266DSHESSA1A7LSB1M5
Differential Pressure Transmitter
Thanks to the IEC61508 certification (SIL2/SIL3 loops) and the hardware/software redundancy with MTBF
of over 100 years, the 266DSH represents the smartest solution in Safety loop applications.
266DSH features WirelessHART communication protocol allowing the addition of pressure measurement points throughout your operation. You can now monitor hard-to-reach locations and keep your employees out of dangerous and hazardous areas. The 266 WirelessHART Pressure Transmitters have a battery life of about 10 years at 32 sec update rates, delivering a very cost-effective and reliable solution to monitor your process assets.
Shorten installation times by eliminating complex wired infrastructures, and lower overall implementation costs of process measurement, with ABB wireless devices featuring WirelessHART communications – Measurement made easy.
ABB
266DSHESSA1A7LSB1M5
Differential Pressure Transmitter
— from 0.06 % of calibrated span (optional 0.04 %)
Reliable sensing system coupled with very latest digital
— provides large turn down ratio up to 100:1
Comprehensive sensor choice
— optimize in-use total performance and stability
Flexible configuration facilities
— provided locally via local LCD keypad
New TTG (Through-The-Glass) keypad technology
— allows quick and easy local configuration without opening
the cover, even in explosion proof environments
ABB
266DSHESSA1A7LSB1M5
Differential Pressure Transmitter
— version for SIL2 (1oo1) and SIL3 (1oo2) applications
— Category III for PS > 20 MPa, 200 bar
— Sound Engineering Practice (SEP) for PS ≤ 20 MPa, 200 bar
— the battery powered solution compliant to IEC 62591
Best-in-class battery life
— up to 10 years @ 32 s update time
Product in compliance with Directive 2011/65/UE (RoHS II)
In-built advanced diagnostics
ABB
266DSHESSA1A7LSB1M5
Differential Pressure Transmitter
266DSHMSMGA1
266DSHASMGA1
266DSHBSMGA1
266DSHESMGA1
266DSHFSMGA1
266DSHHSMGA1
266DSHPSMGA1
266DSHQSMGA1
266DSHMHMGA1
266DSHAHMGA1
266DSHBHMGA1
266DSHEHMGA1
266DSHFHMGA1
266DSHHHMGA1
266DSHPHMGA1
266DSHQHMGA1
266DSHMPMGA1
266DSHAPMGA1
266DSHBPMGA1
266DSHEPMGA1
266DSHFPMGA1
266DSHHPMGA1
266DSHPPMGA1
266DSHQPMGA1
ABB
266DSHESSA1A7LSB1M5
Differential Pressure Transmitter
266DSHMSSGA1
266DSHASSGA1
266DSHBSSGA1
266DSHESSGA1
266DSHFSSGA1
266DSHHSSGA1
266DSHPSSGA1
266DSHQSSGA1
266DSHMHSGA1
266DSHAHSGA1
266DSHBHSGA1
266DSHEHSGA1
266DSHFHSGA1
266DSHHHSGA1
266DSHPHSGA1
266DSHQHSGA1
266DSHMPSGA1
266DSHAPSGA1
266DSHBPSGA1
266DSHEPSGA1
266DSHFPSGA1
266DSHHPSGA1
266DSHPPSGA1
266DSHQPSGA1
ABB
266DSHESSA1A7LSB1M5
Differential Pressure Transmitter
| | |
| --- | --- |
| 266DSH ESSA1A7LSB1M5 | 266DSH ESHA1A1L1B1M5 |
| 266DSH FSSA1A7LSB1M5 | 266DSH FSHA1A1L1B1M5 |
| 266DSH HSSA1A7LSB1M5 | 266DSH HSHA1A1L1B1M5 |
| 266DSH MSSA1A7LSB1M5 | 266DSH MSHA1A1L1B1M5 |
| 266DSH QSSA1A7LSB1M5 | 266DSH QSHA1A1L1B1M5 |
| 266DSH PSSA2B7LSB1M5 | 266DSH PSHA2B7L1B1M5 |
| 266DSH ASHA3A7LSB1M5 | 266DSH ASHA3A1L1B1M5 |
| 266DSH BSHA1A7LSB1M5 | 266DSH BSHA1A1L1B1M5 |
| 266HSH ESBA7LSM5 | 266HSH EKBA1L1M5 |
| 266HSH FSBA7LSM5 | 266HSH FKBA1L1M5 |
| 266HSH HSBA7LSM5 | 266HSH HKBA1L1M5 |
| 266HSH MSBA7LSM5 | 266HSH MKBA1L1M5 |
| 266HSH PSBA7LSM5 | 266HSH PKBA1L1M5 |
| 266HSH QSBA7LSM5 | 266HSH QKBA1L1M5 |
| 266HSH SSBA7LSM5 | 266HSH SKBA1L1M5 |
| 266HSH VKBA7LSM5 | 266HSH VKBA1L1M5 |
| TTH200Y0HBS | TTH200S1HBS |
| TTH300Y0HBS | TTH300S1HBS |
| TTH300Y0PBS | TTH300S1PBS |
| TTH300Y0PBS | TTH300S1PBS |
| TTF300Y0HBS | TTF300S1HBS |
| TTR200Y0HBS | TTR200S1HBS |
Email address:Jackie@hkxytech.com jackie2018@126.com
Whatsapp:+86 15717178751
Skype:Jackie@hkxytech.com
Telegram:+86 15717178751
Phone:+86 15717178751