CATEGORIES
Latest news
Contact us
ADD: UNIT A1.9/F SILVERCORP INTERNATIONAL TOWER707-713 NATHAN ROAD MONGKOK KOWLOON HONGKONG;
TEL: 86-027-85508558,86-15871691193
FAX: 86 027-85309780
E-mail: sales1@hkxytech.com Jackie@hkxytech.com manager@field-instrument.com

  > Honeywell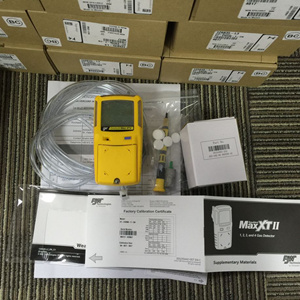 BW CLIP 2 YEAR SO2 5-10 SINGLE GAS DETECTOR BWC2-S
Product Model:BWC2-S
Country of origin:Mexico
Delivery time:Stock
Weight:2Kg
Product Description: We have very competitive price and special dicount for you.Pls feel free to contact me to comapre the price.
Product introduction
BW CLIP 2 YEAR SO2 5-10 SINGLE GAS DETECTOR BWC2-S
Overview
BW CLIP 2 YEAR SO2 5-10 SINGLE GAS DETECTOR BWC2-S
BW Technologies 2-Year BW Clip for SO2 is a maintenance-free, single gas detector with default alarm set points at 5-10 ppm for sulfur dioxide. BW Clip has everything you need - plus new features to make your gas detection easier, safer, and more reliable.
Just turn on the device and it runs continuously — no need for calibration, sensor replacement, battery replacement or battery charging. That means great reliability and no downtime.
Compatible with both the MicroDock II and the IntelliDoX instrument management systems, the BW Clip is engineered to the highest standards of quality and reliability, keeping you safe and compliant. Use the hands-free Hard Hat Clip carrying accessory GA-HC-1 with any of the BW single gas monitors.
Custom calibrations are available direct from PK Safety. If you need custom alarms for your BW Clip, we have technicians that can customize these settings to your exact requirements without delaying your order. Volume discounts starting at 6 units. Call us at 1-800-829-9580 for details.
BW CLIP 2 YEAR SO2 5-10 SINGLE GAS DETECTOR BWC2-S
BW Clip Standard Features:
Maintenance-free: no sensor or battery changes necessary
Compact, lightweight design with one-button operation
Designed for a range of harsh environments and extreme temperatures
Automated self-test of battery, sensor and electronics
Wide-angle flash, which alerts simultaneously with audible and vibrating alarm
Automatic logging of the 35 most recent gas events and bump test results
Compatible with MicroDock II and Fleet Manager II software
Ip 66/67- can be submerged up to 1 meter
Default Alarm Setpoints: 5-10 ppm
Alarm Setpoints Range: 2-20 ppm
Measuring Range: 0-100 ppm
Affordable, with low cost of ownership
BW CLIP 2 YEAR SO2 5-10 SINGLE GAS DETECTOR BWC2-S
Configurable Options with IntelliDoX Management System:
Configuration of high and low alarm set points before the device is activated
Adjustment of alarm set points and other parameters as needed throughout the lifespan
Non compliance chirp indicator
Configuration without activation
Option to enable the noncompliance indicator, which flashes red when a bump test is due or a gas event occurs
Option to display gas reading during alarm
User settable bump test reminder
7-8 sec Bump test with no more than 1 minute purge
Option to display the Real Time Clock
Use the unique advanced technology for safety compliance and productivity:
Unique dual reservoir sensor design dramatically improves instrument performance, response time, and longevity compared to traditional electrochemical sensors and consistently delivers reliable instrument performance under the harshest environmental conditions
Reflex Technology advanced automated self-test function routinely checks the operating condition of the sensor to increase safety, up-time, and overall worker confidence
IntelliDoX instrument management system is the quickest bump test in the industry with configuration of alarm set points. It can perform different tests for up to five BW Clip detectors at once for maximum productivity with easy and accurate record-keeping.
BW CLIP 2 YEAR SO2 5-10 SINGLE GAS DETECTOR BWC2-S
Other Models
BWC2-H BWC2-H510 BWC2-H515 BWC2-M
BWC2-M50200 BWC2-X BWC2-S BWC2-S24
BWC2-H-B50 BWC3-H BWC3-M BWC2R-M
MCXL-XWHM-Y-NA BWC4-Y-N MCX3-XWHM-Y-NA XWHM-R-Y-NA
M5-XW0Y-R M5PID-XWQY XT-XWHM-Y-NA BWC2-M50200
BWC2R-X BWC2R-H GAXT-X-DL-2 GAXT-P-DL
GAXT-A-DL GAXT-A2-DL GAXT-C-DL GAXT-D-DL
GAXT-H-DL BWC2R-M25100 BWC2R-S M5IR-XWBY-R
GAXT-S-DL BWC3R-M BWC3R-H BWC2R-S24
BWC2-S24 BWC4-B-N MCXL-XWHM-Y-NA XT-XWHM-Y-NA
GAXT-H-2-DL GAXT-N-DL GAXT-G-DL GAXT-M2-DL
Email address:Jackie@hkxytech.com jackie2018@126.com
Whatsapp:+86 15717178751
Skype:Jackie@hkxytech.com
Telegram:+86 15717178751
Phone:+86 15717178751