CATEGORIES
Latest news
Contact us
ADD: UNIT A1.9/F SILVERCORP INTERNATIONAL TOWER707-713 NATHAN ROAD MONGKOK KOWLOON HONGKONG;
TEL: 86-027-85508558,86-15871691193
FAX: 86 027-85309780
E-mail: sales1@hkxytech.com Jackie@hkxytech.com manager@field-instrument.com

  > Honeywell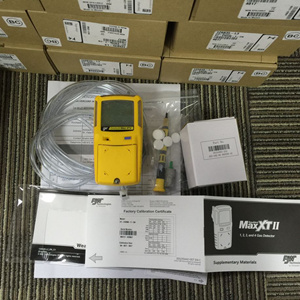 BW GASALERT MICRO 5 MULTI-GAS MONITOR M5-XW0Y-R
Product Model:M5-XW0Y-R
Country of origin:Mexico
Delivery time:Stock
Weight:2Kg
Product Description: We have very competitive price and special dicount on BW gas detector for you.Pls feel free to contact me to comapre the price.
Product introduction
BW GASALERT MICRO 5 MULTI-GAS MONITOR M5-XW0Y-R
Overview
BW GASALERT MICRO 5 MULTI-GAS MONITOR M5-XW0Y-R
The Micro 5 from BW Honeywell provides outstanding workplace safety with its ability to sample up to 5 gases simultaneously. BW M5-XW0Y-R
The Micro 5 provides constant gas level readouts for the four standard gases (O2, CO, H2s, LEL) as well as a fifth toxic gas sensor of your choice.
This durable gas monitor offers the standard range of confined space gas detection plus the added sensor that corresponds to your atmospheric hazards, all in one tiny, portable,
BW M5-XW0Y-R
13oz. device. The Micro 5 has an optional active sampling pump that can be used for remote sampling or confined space entry to test the air up to 65 feet away.
BW M5-XW0Y-R
The Micro 5 also features an easy-to-read backlit LCD screen which constantly displays all gas levels, so you can check out the atmosphere even in dark confined spaces.
The monitor comes fully charged and calibrated and ready for use right out of the box. The Micro 5 features audible, visual,
BW M5-XW0Y-R
and vibrating alarms and is waterproof up to 3 ft. Alarms activate at low and high levels, as well as TWA or STEL alarm conditions. Auto calibration and self-testing keep the unit running and simplify maintenance requirements.
BW GASALERT MICRO 5 MULTI-GAS MONITOR M5-XW0Y-R
A tough piece of equipment, the Micro 5 has an IP67 rating for water and dust and comes with a concussion-proof boot to protect it from falls.
BW M5-XW0Y-R
The mechanical draw pump option provides the potential to sample remote or hard to reach areas before entry. A 1.5m sampling hose is included with the detector.
Data logging is a standard feature of the GasAlert range of BW detectors.
BW M5-XW0Y-R
All stored data can be retrieved and stored on a PC via the included Fleet Manager II software.
The calibration gas and regulators are sold separately.
BW M5-XW0Y-R
Please note the 4-gas mixture may be sent separately from the 5th sensor gas you select.
BW M5-XW0Y-R
Be aware that calibration gases have expiration dates. Monitors should never be calibrated or bump tested with expired gas.
BW GASALERT MICRO 5 MULTI-GAS MONITOR M5-XW0Y-R
Supports English, French, German, Spanish, and Portuguese
BW GASALERT MICRO 5 MULTI-GAS MONITOR M5-XW0Y-R
M5-XW0Y-R-D-D-Y-N-00 - 4-gas
M5-XW0Y-R-P-D-Y-N-00 - 4-gas with pump
M5-XWSY-R-D-D-Y-N-00 - 4-gas plus SO2
M5-XWSY-R-P-D-Y-N-00 - 4-gas plus SO2 with pump
M5-XWAY-R-D-D-Y-N-00 - 4-gas plus NH3
M5-XWAY-R-P-D-Y-N-00 - 4-gas plus NH3 with pump
M5-XWDY-R-D-D-Y-N-00 - 4-gas plus NO2
M5-XWDY-R-P-D-Y-N-00 - 4-gas plus NO2 with pump
M5-XWCY-R-D-D-Y-N-00 - 4-gas plus CI2
M5-XWCY-R-P-D-Y-N-00 - 4-gas plus CI2 with pump
CG-Q34-4 - 34L Calibration Gas (optional)
CG-Q58-4 - 58L Calibration Gas (optional)
BW01-REG-05 - Calibration Gas Regulator for Diffusion Gas Monitors (optional)
BW01-REG-DF-1 - Calibration Gas Regulator for Pump Gas Monitors (optional)