CATEGORIES
Latest news
Contact us
ADD: UNIT A1.9/F SILVERCORP INTERNATIONAL TOWER707-713 NATHAN ROAD MONGKOK KOWLOON HONGKONG;
TEL: 86-027-85508558,86-15871691193
FAX: 86 027-85309780
E-mail: sales1@hkxytech.com Jackie@hkxytech.com manager@field-instrument.com

  > Honeywell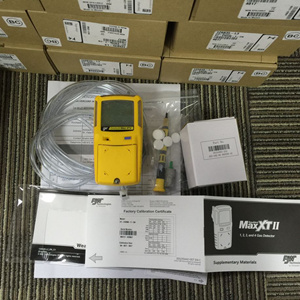 BW HONEYWELL GASALERT QUATTRO 4-GAS MONITOR QT-XWHM-R-Y-NA
Product Model:QT-XWHM-R-Y-NA
Country of origin:Mexico
Delivery time:Stock
Weight:2Kg
Product Description: We have very competitive price and special dicount on BW gas detector for you.Pls feel free to contact me to comapre the price.
Product introduction
BW HONEYWELL GASALERT QUATTRO 4-GAS MONITOR QT-XWHM-R-Y-NA
Overview
BW HONEYWELL GASALERT QUATTRO 4-GAS MONITOR QT-XWHM-R-Y-NA
The BW Honeywell GasAlert Quattro 4 gas monitor features a large, clear screen so you can continuously monitor the levels of the gases and check to make sure the device is functioning (a small heartbeat indicates everything is okay). The Quattro's IntelliFlash system gives you continuous information as to the operational state of the device, so you can be sure that it is active and keeping you and your team safe. The Quattro gas monitor has four full-sized sensors to detect oxygen (and any serious atmospheric changes therein), hydrogen sulfide (H2S), carbon monoxide (CO) and the LEL of a variety of dangerous flammable/combustible gases (LEL). Should anything troublesome occur while you are on the job, the BW Quattro's 95dB alarm, vibration alert and an array of warning lights will let you know.
BW HONEYWELL GASALERT QUATTRO 4-GAS MONITOR QT-XWHM-R-Y-NA
The BW Quattro is ideal for confined space entry and comes calibrated with a fully charged battery and ready to use out of the box. The Quattro we stock comes with changeable rechargeable batteries, offering hours of run time. Should it be needed, you can easily swap the batteries for alkalines in the field, though this does require purchasing the alkaline battery pack. A hex Allen screw keeps the battery in place until a change is needed. If you're looking for a confined space entry gas monitor with an internal pump, consider the GasAlert Max XT II also from BW Honeywell. While the Quattro is slightly smaller and lighter (and also without pump) when compared to the GasAlert Max XT II, it is equally durable. What it lacks in pump, you can make up for with the Confined Space Accessory Kit, should you need this functionality. As is standard across their range of toxic-gas detectors, BW Honeywell has implemented a one-button control system, designed for easy use even with gloved hands. The Quattro's simple, fool-proof interface means that you won't have to spend extended periods of time training your staff; properly charged and programmed, you can have full confidence that should anything untoward occur, they will know about it long before it becomes serious.
BW HONEYWELL GASALERT QUATTRO 4-GAS MONITOR QT-XWHM-R-Y-NA
The Quattro is compatible with the MicroDock II for charging and data logging, as well as Fleet Manager II software, enabling you to customize the alarm boundaries (via the IR Data Link Kit, as found in the Deluxe Confined Space Accessory Kit) to match your company's safety standards. You can change the tolerance of various exposure times: Short Term Exposure Limits (STEL; 5-15 minutes), Long Term Exposure Limits (LTEL; ~8 hours) as well as high/low values for each gas to better suit your particular site needs. Each unit comes individually packaged in a cardboard box that includes the 120V AC battery charger, operator's manual, cd-rom owner's manual, calibrationmp test adapter and 18 inches of clear pvc tubing, double-ended screwdriver (No. 1 Phillips-5/64 hex Allen) and factory calibration certificate.
BW HONEYWELL GASALERT QUATTRO 4-GAS MONITOR QT-XWHM-R-Y-NA
Sensor Specifications:

Hydrogen sulfide (H2S): 0-200 ppm, 0.1 ppm (resolution)

Carbon monoxide (CO): 0-1000 ppm, 1 ppm (resolution)

Oxygen (O2) : 0-30.0 percent, 0.1 percent (resolution)

Combustible gases ( percent LEL): 0-100 percent LEL 0-5.0 percent v
, 1 percent 0.1 percent (resolution
BW HONEYWELL GASALERT QUATTRO 4-GAS MONITOR QT-XWHM-R-Y-NA
Other Models
BWC2-H BWC2-H510 BWC2-H515 BWC2-M
BWC2-M50200 BWC2-X BWC2-S BWC2-S24
BWC2-H-B50 BWC3-H BWC3-M BWC2R-M
MCXL-XWHM-Y-NA BWC4-Y-N MCX3-XWHM-Y-NA XWHM-R-Y-NA
M5-XW0Y-R M5PID-XWQY XT-XWHM-Y-NA BWC2-M50200
BWC2R-X BWC2R-H GAXT-X-DL-2 GAXT-P-DL
GAXT-A-DL GAXT-A2-DL GAXT-C-DL GAXT-D-DL
GAXT-H-DL BWC2R-M25100 BWC2R-S M5IR-XWBY-R
GAXT-S-DL BWC3R-M BWC3R-H BWC2R-S24
BWC2-S24 BWC4-B-N MCXL-XWHM-Y-NA XT-XWHM-Y-NA
GAXT-H-2-DL GAXT-N-DL GAXT-G-DL GAXT-M2-DL
Email address:Jackie@hkxytech.com jackie2018@126.com
Whatsapp:+86 15717178751
Skype:Jackie@hkxytech.com
Telegram:+86 15717178751
Phone:+86 15717178751