CATEGORIES
Latest news
Contact us
ADD: UNIT A1.9/F SILVERCORP INTERNATIONAL TOWER707-713 NATHAN ROAD MONGKOK KOWLOON HONGKONG;
TEL: 86-027-85508558,86-15871691193
FAX: 86 027-85309780
E-mail: sales1@hkxytech.com Jackie@hkxytech.com manager@field-instrument.com

  > Honeywell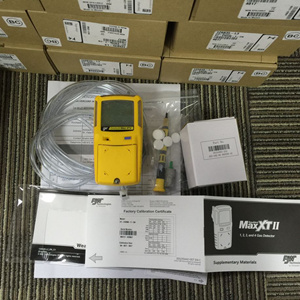 BW HONEYWELL GASALERT MICROCLIP 4-GAS DETECTOR MCX3-XWHM-Y-N
Product Model:MCX3-XWHM-Y-NA
Country of origin:Mexico
Delivery time:Stock
Weight:2Kg
Product Description: We have very competitive price and special dicount on BW gas detector for you.Pls feel free to contact me to comapre the price.
Product introduction
BW HONEYWELL GASALERT MICROCLIP 4-GAS DETECTOR MCX3-XWHM-Y-NA
Overview
The latest addition to the MicroClip family, BW MCX3-XWHM-Y-NA
the GasAlert MicroClip X3 4 gas monitor uses a new revolutionary O2 sensor which allows the manufacturer to provide a three year warranty. This significantly reduces the cost of ownership over the life of the monitor.
BW GASALERT MICROCLIP 4-GAS DETECTOR BW MCX3-XWHM-Y-NA
Slim, compact and easy to wear, the X3 protects you from gas hazards that are ever present at job sites, especially in cold weather. The MCX3-XWHM-Y-NA's one-button operation reduces training time and the extended battery life (18 hours, recharges in less than 6 hours) empowers your workers to stay safe and productive.
BW MCX3-XWHM-Y-NA
The flashing, green IntelliFlash system makes visual compliance at a glance easy. Meets ACGIH 1 ppm H2S TWA recommendations and comes with a full three-year warranty including all sensors.
BW GASALERT MICROCLIP 4-GAS DETECTOR BW MCX3-XWHM-Y-NA
Custom calibrations are available direct from PK Safety.
BW MCX3-XWHM-Y-NA
If you need custom alarms for your BW X3, we have technicians that can customize these settings to your exact
BW MCX3-XWHM-Y-NA
requirements without delaying your order. Volume discounts starting at 6 units. Call us at 1-800-829-9580 for details.
BW GASALERT MICROCLIP 4-GAS DETECTOR BW MCX3-XWHM-Y-NA
The GasAlert MicroClip X3 4 gas monitor is configured to detect the following:
Lower Explosive Levels (LEL) of a variety of combustible gases
BW GASALERT MICROCLIP 4-GAS DETECTOR BW MCX3-XWHM-Y-NA
Key Features:
Extended battery life - up to 18 hours (recharges in less than 6 hours)
Compatible with all MicroClip XT accessories including the docking modules and MicroDock II docking systems
Reflex Technology automated self-test function routinely checks the operating condition of the sensors to increase safety, up-time, and overall worker confidence
Flashing green IntelliFlash light for compliance at a glance
Five-year life expectancy — plus a three-year warranty
BW GASALERT MICROCLIP 4-GAS DETECTOR BW MCX3-XWHM-Y-NA
GasAlert Extreme Measuring Range Yellow
Black
Ammonia (NH3) 0-100 ppm GAXT-A-DL GAXT-A-DL-B
Ammonia (NH3) (extended range) 0-400 ppm GAXT-A2-DL GAXT-A2-DL-B
Carbon monoxide (CO) 0-1000 ppm GAXT-M-DL GAXT-M-DL-B
Carbon monoxide (CO-H), H2 resistant 0-1000 ppm GAXT-M2-DL GAXT-M2-DL-B
Chlorine (Cl2) 0-50.0 ppm GAXT-C-DL GAXT-C-DL-B
Chlorine dioxide (ClO2) 0-1 ppm GAXT-V-DL GAXT-V-DL-B
Ethylene oxide (ETO) (C2H4O) 0-100 ppm GAXT-E-DL GAXT-E-DL-B
Hydrogen cyanide (HCN) 0-30.0 ppm GAXT-Z-DL GAXT-Z-DL-B
Hydrogen sulfide (H2S) 0-100 ppm GAXT-H-DL GAXT-H-DL-B
Hydrogen sulfide (H2S) (extended range) 0-500 ppm GAXT-H-2-DL GAXT-H-2-DL-B
Nitric oxide (NO) 0-250 ppm GAXT-N-DL GAXT-N-DL-B
Nitrogen dioxide (NO2) 0-99.9 ppm GAXT-D-DL GAXT-D-DL-B
Oxygen (O2) 0-30.0% GAXT-X-DL-2 GAXT-X-DL
Ozone (O3) 0-1 ppm GAXT-G-DL GAXT-G-DL-B
Phosphine (PH3) 0-5.0 ppm GAXT-P-DL GAXT-P-DL-B
Sulfur dioxide (SO2) 0-100 ppm GAXT-S-DL GAXT-S-DL-B
Email address:Jackie@hkxytech.com jackie2018@126.com
Whatsapp:+86 15717178751
Skype:Jackie@hkxytech.com
Telegram:+86 15717178751
Phone:+86 15717178751