CATEGORIES
Latest news
Contact us
ADD: UNIT A1.9/F SILVERCORP INTERNATIONAL TOWER707-713 NATHAN ROAD MONGKOK KOWLOON HONGKONG;
TEL: 86-027-85508558,86-15871691193
FAX: 86 027-85309780
E-mail: sales1@hkxytech.com Jackie@hkxytech.com manager@field-instrument.com

  > Honeywell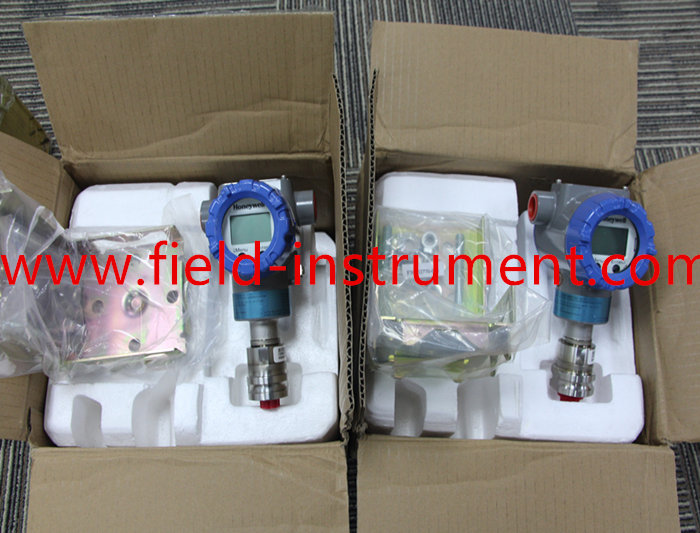 Honeywell STA72S SmartLine Absolute Pressure transmitter
Product Model:Honeywell STA72S
Country of origin:USA
Delivery time:6-8 weeks
Weight:2Kg
Product Description: We have very competitive price and special dicount for you.Pls feel free to contact me to comapre the price.
Product introduction
Honeywell STA72S SmartLine Absolute Pressure transmitter



Overview
The SmartLine family pressure transmitters are designed around a high performance piezo-resistive sensor. This one
sensor actually integrates multiple sensors linking process pressure measurement with on-board static pressure (DP
Models) and temperature compensation measurements
Honeywell STA72S SmartLine Absolute Pressure transmitter
Standard LCD Display Features
Modular (may be added or removed in the field)
Supports HART protocol variant
0, 90,180, & 270 degree position adjustments
Configurable (HART only) and standard (Pa, KPa,
MPa, KGcm2, Torr, ATM, inH2O, mH2O, bar, mbar,
inHG, FTH2O, mmH2O, mm HG, & psi) measurement
2 Lines 6 digits PV (9.95H x 4.20W mm) 8 Characters
Built in Basic Device Configuration through Internal or
External Buttons – Range/Engineering Unit/Loop Test
/Loop Calibration/Zero /Span Setting
Honeywell STA72S SmartLine Absolute Pressure transmitter
External two button option for zero/span setting
Suitable for all electrical and environmental requirements,
SmartLine offers the ability to configure the transmitter and
display, for all basic parameters, via two externally
accessible buttons when a display option is
selected. Zero/span capabilities are also optionally available
via two external buttons with or without selection of the
Internal Two Button Configuration Option
The Standard display has two buttons that can be used for
Basic configuration such as re ranging, PV Engineering unit
setting, Zero/Span settings, Loop testing and calibration
SmartLine transmitters feature two-way communication and
configuration capability between the operator and the
transmitter. This is accomplished via Honeywell's field-rated
Multiple Communication Configurator (MCT404).
The MCT404 is capable of field configuring DE and HART
Devices and can also be ordered for use in intrinsically safe
environments. All Honeywell transmitters are designed and
tested for compliance with the offered communication
protocols and are designed to operate with any properly
validated hand held configuration device.
Personal Computer Configuration
Field Device Manager (FDM) Software and FDM Express are
also available for managing HART device configurations.
Honeywell STA72S SmartLine Absolute Pressure transmitter
Other model
STA72S-E1G000-1-0-AH0-11S-A-00A0
STA72S-E1G000-1-0-AHS-11S-A-10A0

STA74S-E1G000-1-0-AH0-11S-A-00A0
STA74S-E1G000-1-0-AHS-11S-A-10A0

STA725-A1GC4A-1-0-AH0-11S-A-00A0
STA725-A1GC4A-1-0-AHS-11S-A-10A0
STA725-E1GC4A-1-0-AH0-11S-A-00A0
STA725-E1GC4A-1-0-AHS-11S-A-10A0

STA745-A1GC4A-1-0-AH0-11S-A-00A0
STA745-A1GC4A-1-0-AHS-11S-A-10A0
STA745-E1GC4A-1-0-AH0-11S-A-00A0
STA745-E1GC4A-1-0-AHS-11S-A-10A0
Email address:Jackie@hkxytech.com
Whatsapp:+86 15717178751
Skype:Jackie@hkxytech.com
Telegram:+86 15717178751
Phone:+86 15717178751