CATEGORIES
Latest news
Contact us
ADD: UNIT A1.9/F SILVERCORP INTERNATIONAL TOWER707-713 NATHAN ROAD MONGKOK KOWLOON HONGKONG;
TEL: 86-027-85508558,86-15871691193
FAX: 86 027-85309780
E-mail: sales1@hkxytech.com Jackie@hkxytech.com manager@field-instrument.com

  > Honeywell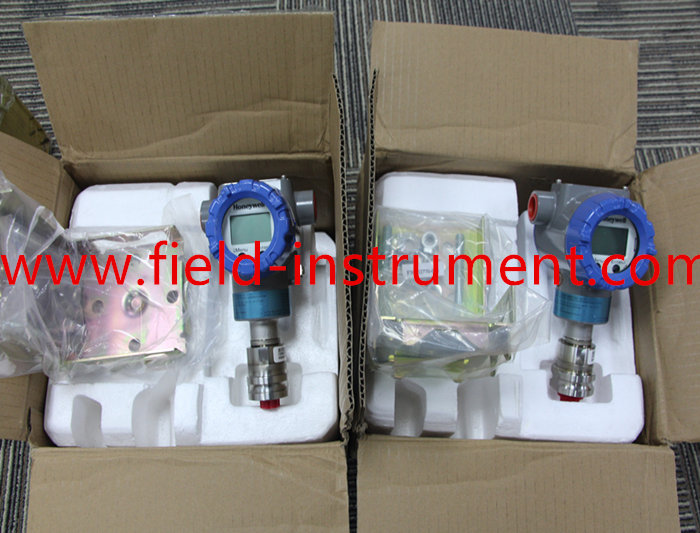 Honeywell STA74S SmartLine Absolute Pressure transmitter
Product Model:Honeywell STA74S
Country of origin:USA
Delivery time:6-8 weeks
Weight:2Kg
Product Description: We have very competitive price and special dicount for you.Pls feel free to contact me to comapre the price.
Product introduction
Honeywell STA74S SmartLine Absolute Pressure transmitter



Overview
The SmartLine
Honeywell STA74S
family pressure transmitters are designed around a high performance piezo-resistive sensor.
Honeywell STA74S
This one
sensor actually integrates multiple sensors linking process pressure measurement with on-board static pressure (DP
Models) and temperature compensation measurements
Honeywell STA74S SmartLine Absolute Pressure transmitter
Standard LCD Display Features
Honeywell STA74S
Modular (may be added or removed in the field)
Supports HART protocol variant
Honeywell STA74S
0, 90,180, & 270 degree position adjustments
Configurable (HART only) and standard (Pa, KPa,
MPa, KGcm2, Torr, ATM, inH2O, mH2O, bar, mbar,
inHG, FTH2O, mmH2O, mm HG, & psi) measurement
2 Lines 6 digits PV (9.95H x 4.20W mm) 8 Characters
Write protect Indication
Honeywell STA74S
Built in Basic Device Configuration through Internal or
External Buttons – Range/Engineering Unit/Loop Test
/Loop Calibration/Zero /Span Setting
Honeywell STA74S SmartLine Absolute Pressure transmitter
To help contain maintenance & inventory costs, all ST 700
transmitters are modular in design supporting the user's
ability to replace meter bodies, standard displays or
electronic modules without affecting overall performance.
Each meter body is uniquely characterized to provide intolerance
performance over a wide range of application
variations in temperature and pressure.
Add or remove standard displays
Add or remove lightning protection (terminal
With no performance effects, Honeywell's unique modularity
results in lower inventory needs and lower overall operating
Honeywell STA74S SmartLine Absolute Pressure transmitter
Other model
STA72S-E1G000-1-0-AH0-11S-A-00A0
STA72S-E1G000-1-0-AHS-11S-A-10A0

STA74S-E1G000-1-0-AH0-11S-A-00A0
STA74S-E1G000-1-0-AHS-11S-A-10A0

STA725-A1GC4A-1-0-AH0-11S-A-00A0
STA725-A1GC4A-1-0-AHS-11S-A-10A0
STA725-E1GC4A-1-0-AH0-11S-A-00A0
STA725-E1GC4A-1-0-AHS-11S-A-10A0

STA745-A1GC4A-1-0-AH0-11S-A-00A0
STA745-A1GC4A-1-0-AHS-11S-A-10A0
STA745-E1GC4A-1-0-AH0-11S-A-00A0
STA745-E1GC4A-1-0-AHS-11S-A-10A0
Email address:Jackie@hkxytech.com
Whatsapp:+86 15717178751
Skype:Jackie@hkxytech.com
Telegram:+86 15717178751
Phone:+86 15717178751