CATEGORIES
Latest news
Contact us
ADD: UNIT A1.9/F SILVERCORP INTERNATIONAL TOWER707-713 NATHAN ROAD MONGKOK KOWLOON HONGKONG;
TEL: 86-027-85508558,86-15871691193
FAX: 86 027-85309780
E-mail: sales1@hkxytech.com Jackie@hkxytech.com manager@field-instrument.com

  > Michell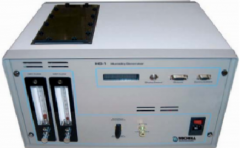 Michell HG1 Humidity Calibrator origin in UK
Product Model:HG1 Humidity Calibrator
Country of origin:UK
Delivery time:12 Weeks
Weight:10Kg
Product Description: Michell HG1 Humidity Calibrator origin in UK
Product introduction
Michell HG1 Humidity Calibrator origin in UK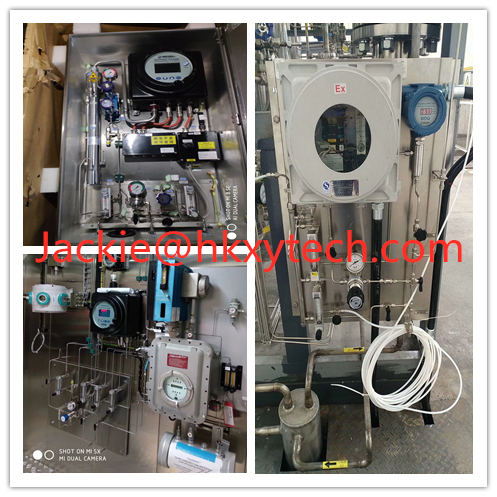 Michell HG1 Humidity Calibrator origin in UK
A low-cost, easy to use, fully integrated system for the calibration of dew-point and relative humidity sensors from 2 to 90% relative humidity, -30 to +20°Cdp (-22 to +68°Fdp). Operation of the HG1 Humidity Calibrator is based on a simple, yet reliable, principle: a source of dry air is split into two streams, one of which is humidifi ed by bubbling it through a water saturator. The two air streams are then volumetrically mixed to produce an air fl ow of fi xed humidity, dependent upon the mixing ratio selected on the HG1's front panel-mounted fl ow meters.
Michell HG1 Humidity Calibrator origin in UK
The HG1 includes an integrated air pump to draw in ambient air, which is passed through a single column of desiccant. Alternatively, a dry air source, such as instrument air or bottled nitrogen, can be connected to the gas inlet to boost the low-end capability down to -40°C (-40°F) dew point and increase the amount of time before the desiccant requires regeneration. The HG1 can be supplied with a built-in chilled mirror reference instrument to provide a fundamental measurement of the generated dew point when absolute accuracy is required. The chilled mirror reference sensor is mounted directly into the sample chamber
Michell HG1 Humidity Calibrator origin in UK
• Integrated chilled mirror reference hygrometer
• Straightforward operation
• Allows quick verifi cation tests of humidity sensors
• Transportable
Michell HG1 Humidity Calibrator origin in UK
We have good relationship with Michell. We already worked with them for 10 years with professional sales team. We can offer you the options based on your case accordingly.

If you have any inquiry about Michell analyzer, pls feel free to contact me.
Jackie Ma
HONGKONG XIEYUAN TECH CO., LIMITED
Add:7-A16,Caishen Commercial Plaza,Hangkou Railway Station,Wuhan, China
M:86-15717178751(WhatsApp & Telegram) | T:+86-27-85887732 | F:86-27-85309780
Email:Jackie@hkxytech.com