CATEGORIES
Latest news
Contact us
ADD: UNIT A1.9/F SILVERCORP INTERNATIONAL TOWER707-713 NATHAN ROAD MONGKOK KOWLOON HONGKONG;
TEL: 86-027-85508558,86-15871691193
FAX: 86 027-85309780
E-mail: sales1@hkxytech.com Jackie@hkxytech.com manager@field-instrument.com

  > Michell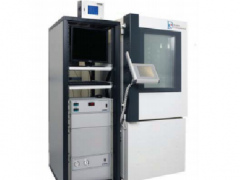 Michell HG10 Humidity Calibrator origin in UK
Product Model:HG10
Country of origin:UK
Delivery time:12 Weeks
Weight:10Kg
Product Description: Michell HG10 Humidity Calibrator origin in UK
Product introduction
Michell HG10 Humidity Calibrator origin in UK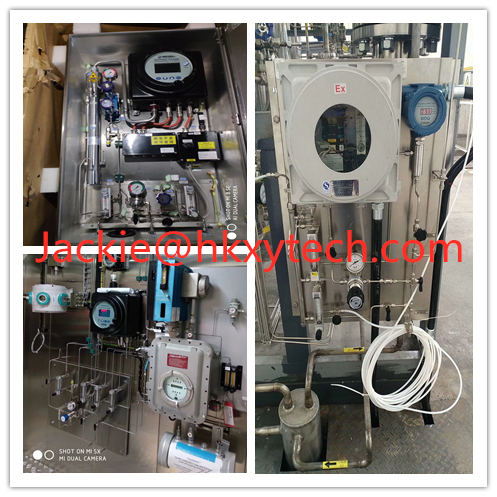 Michell HG10 Humidity Calibrator origin in UK
The Michell HG10 Humidity Calibration System is a highly flexible computer-controlled automatic calibration system for humidity sensors. The HG10 is capable of repeatable generation of temperature and relative humidity set points over the range 1 to 95% RH (-50 to +50°Cdp (-58 to +122°Fdp)) at temperatures of +20 to +50°C (+68 to +122°F) with excellent stability. The supplied chilled mirror reference instrument provides traceability directly to national standards, and makes the system suitable for use in high-level calibration laboratories. The HG10 comprises three main components, the humidity generator, test chamber and reference hygrometer.
Michell HG10 Humidity Calibrator origin in UK
Humidity Generator
The humidity generator used in the HG10 is based on the volumetric mixing of dry and wet gases, giving the fastest response when changing between set points in comparison to other dew-point generation technologies such as two-temperature, two-pressure or the combination of two-temperature and two-pressure. The mixing is automated using high-precision mass flow controllers to accurately control the ratio of wet to dry air, generating the required relative humidity. A dry gas source is fed to the generator from a pressure swing dryer, and split into two streams. One stream is bubbled through liquid water via a sintered glass nozzle ensuring it is completely saturated with water vapor, while the other stream remains dry. The two gas streams are then mixed at atmospheric pressure to generate the target humidity level. The entire enclosure is insulated and temperature controlled ensuring the saturation, and therefore the output is always consistent.
Michell HG10 Humidity Calibrator origin in UK
Test Chamber
The standard HG10 chamber has internal dimensions of 550 x 550 x 320mm (21.6 x 21.6 x 12.6"), (h x w x d) and can be controlled and operated at temperatures from -10 to +50°C (+14 to +122°F). Alternative testchambers are available in a range of different sizes and configurations. Please contact a Michell Instruments' representative for further details.
We have good relationship with Michell. We already worked with them for 10 years with professional sales team. We can offer you the options based on your case accordingly.

Ordering Information
Michell HG10 Humidity Calibrator origin in UK
If you have any inquiry about Michell analyzer, pls feel free to contact me.
Jackie Ma
HONGKONG XIEYUAN TECH CO., LIMITED
Add:7-A16,Caishen Commercial Plaza,Hangkou Railway Station,Wuhan, China
M:86-15717178751(WhatsApp & Telegram) | T:+86-27-85887732 | F:86-27-85309780
Email:Jackie@hkxytech.com