CATEGORIES
Latest news
Contact us
ADD: UNIT A1.9/F SILVERCORP INTERNATIONAL TOWER707-713 NATHAN ROAD MONGKOK KOWLOON HONGKONG;
TEL: 86-027-85508558,86-15871691193
FAX: 86 027-85309780
E-mail: sales1@hkxytech.com Jackie@hkxytech.com manager@field-instrument.com

  > Analyzer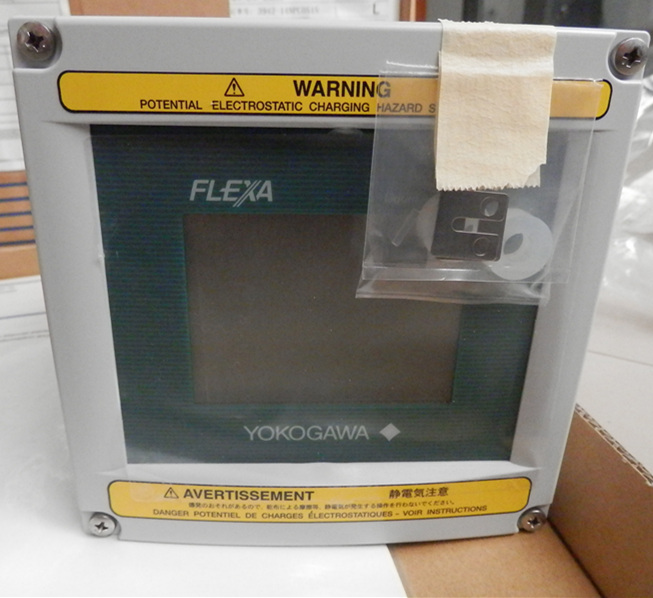 Yokogawa FLXA202 2-Wire Analyzer FLXA202 Analyzer
Product Model:FLXA202
Country of origin:Japan
Delivery time:6-8 weeks
Weight:6Kg
Product Description: We have competitive price with high quality.Pls feel free to send us inquiry to confirm that.
Product introduction
Yokogawa FLXA202 2-Wire Analyzer FLXA202 Analyzer
Description
The model FLXA202 2-Wire Analyzer, one model
of FLEXA series, offers single or dual sensor
measurement. The modular-designed analyzer offers 4
kinds of measurements – pH/ORP (oxidation-reduction
potential), contacting conductivity (SC), inductive
conductivity (ISC) or dissolved oxygen (DO) – with the
respective sensor module.
For dual sensor measurement, the combination of
two same type sensor inputs – pH/ORP and pH/ORP
(analog sensor only), SC and SC, and DO and DO –
are available with two sensor modules. Dual sensor
measurement offers additional functionalities; calculated
data function and redundant system.
Variety of calculated data from two measuring
parameters is selectable for each measurement.
On the redundant system built on two measuring
parameters of two sensor inputs, main output
parameter is automatically switched over to the
second sensor output in case of the main sensor's
failure condition.
Addition to conventional analog pH/ORP sensors, the
analyzer FLXA202 can be connected to Yokogawa's
digital sensor, FU20F / FU24F / SC25F Digital pH/
ORP SENCOM Sensor.
In the FLXA202 Human Machine Interface (HMI),
2-wire type analyzer FLXA202 offers easy touch
screen operation and simple menu structure in 12
languages. Menus of display, execution and setting
are displayed in a selected language.
The analyzer FLXA202 automatically recognizes the
installed sensor module and prepares the necessary
menus for right configuration, even for dual sensor
For immediate measurement, the FLXA202 offers
quick setup functionality. The quick setup screen
appears when the analyzer is powered. Only a
few setups – date/time, language, basic sensor
configurations and output – will start the measurement.
The FLXA202 offers the best accuracy in
measurement with temperature compensation
functionality and calibration functionality. Sensor
diagnostics and sensor wellness indication make
measurement reliable. Logbook of events and
diagnostic data is a useful information source for
maintenance.
• 4 kinds of measurements; pH/ORP, SC, ISC and DO
• Dual sensor measurement on 2-wire type analyzer;
pH/ORP and pH/ORP, SC and SC, and DO and DO
• Calculated data from dual sensor measurement
• Redundant system on dual sensor measurement
• Connection of FU20F / FU24F / SC25F Digital pH/
• Easy touch screen operation on 2-wire type analyzer
• Simple HMI menu structure in 12 languages
• Quick setup menu for immediate measurement
• Indication of sensor wellness
• Enclosure – aluminum alloy cast.



If you have any interest on this product,pls feel free to contact me.


Contact Information
Email address:Jackie@hkxytech.com jackie2018@126.com
Whatsapp:+86 15717178751
Skype:Jackie@hkxytech.com
Telegram:+86 15717178751
Phone:+86 15717178751