CATEGORIES
Latest news
Contact us
ADD: UNIT A1.9/F SILVERCORP INTERNATIONAL TOWER707-713 NATHAN ROAD MONGKOK KOWLOON HONGKONG;
TEL: 86-027-85508558,86-15871691193
FAX: 86 027-85309780
E-mail: sales1@hkxytech.com Jackie@hkxytech.com manager@field-instrument.com

  > Analyzer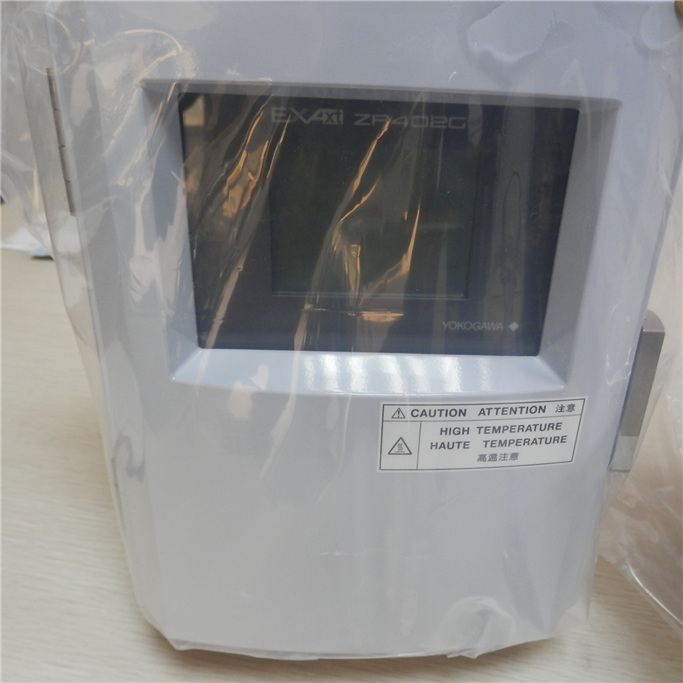 Yokogawa ZR402G Zirconia Oxygen Analyzers ZR402G
Product Model:ZR402G
Country of origin:JAPAN
Delivery time:6-8 weeks
Weight:6KG
Product Description: We have competitive price with high quality.Pls feel free to send us inquiry to confirm that.
Product introduction
Yokogawa ZR402G Zirconia Oxygen High Temperature Humidity Analyzers
This analyzer consists basically of a probe and a
converter that are used as both a Zirconia Oxygen
Analyzer and High Temperature Humidity Analyzer.
The probe is of direct insertion type, and the converter
uses a digital display.
Two types of analyzers are available: separate
type and integrated type. As its name implies, the
integrated type combines probe and converter.
Separate and integrated type Zirconia oxygen
analyzers need not use a sampling device, and allow
direct installation of the probe in the wall of a flue
or furnace to measure the concentration of oxygen
in the stack gas. The converter displays the cell
temperature and cell emf in addition to the oxygen
concentration.
This analyzer is most suitable for monitoring the
oxygen concentration of combustion gases in large
or small boilers, various industrial furnace and
combustion devices, or for the control of low-oxygen
combustion.
Separate type and integrated type Zirconia High
Temperature Humidity Analyzers are used to measure
the humidity of hot gases continuously in driers which
use an electrical heater or hot gas as the heat source.
They can also be used in a variety of manufacturing
applications in humidifiers, as well as in driers, for
humidity measurement and control. They can help
improve productivity in these application fields.
• The built-in heater assembly of the probe can be
replaced on site, reducing maintenance costs.
• The probe uses a long-life, high-reliability Zirconia
• The probe uses three-reference gas supply methods
(natural air convection, instrument air, and pressure
compensated) in its applications.
• The separate type converter incorporates a LCD
touchscreen for ease of operation.
• This converter can be used as an oxygen analyzer as
well as a high temperature humidity analyzer.
• The integrated type integrates both probe and
converter, to reduce wiring, piping, and installation
costs. This type of unit uses an optical switch for
ease of operation at the site.
• Remote maintenance using digital communications
(HART) reduces maintenance costs.
If you have any interest on this product,pls feel free to contact me.
Contact Information
Email address:Jackie@hkxytech.com jackie2018@126.com
Whatsapp:+86 15717178751
Skype:Jackie@hkxytech.com
Telegram:+86 15717178751
Phone:+86 15717178751