CATEGORIES
Latest news
Contact us
ADD: UNIT A1.9/F SILVERCORP INTERNATIONAL TOWER707-713 NATHAN ROAD MONGKOK KOWLOON HONGKONG;
TEL: 86-027-85508558,86-15871691193
FAX: 86 027-85309780
E-mail: sales1@hkxytech.com Jackie@hkxytech.com manager@field-instrument.com

  > Analyzer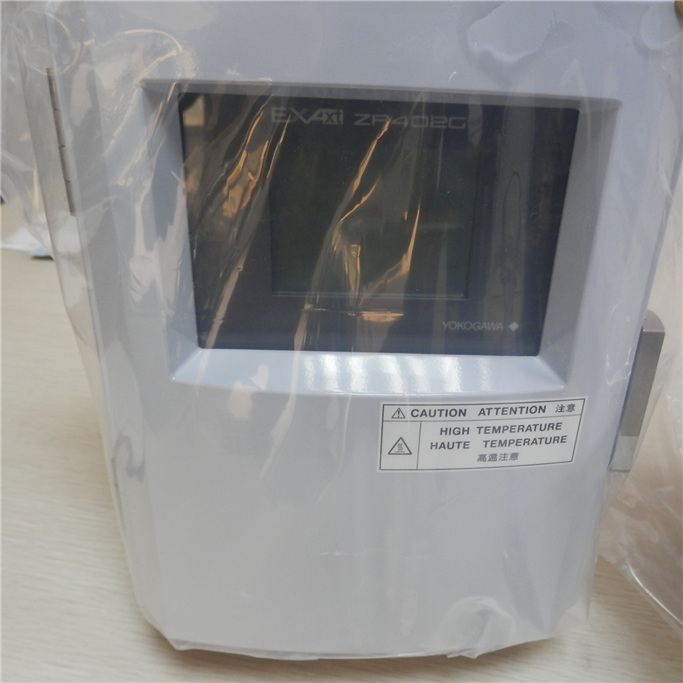 Yokogawa ZR202G Zirconia Oxygen Analyzers ZR202G
Product Model:ZR202G
Country of origin:Japan
Delivery time:6-8 weeks
Weight:6KG
Product Description: We have competitive price with high quality.Pls feel free to send us inquiry to confirm that.
Product introduction
Yokogawa ZR202G Zirconia Oxygen High Temperature Humidity Analyzers
Separate and integrated type Zirconia Oxygen
• Large, medium and small boilers (boilers for power
generation: heavy oil, gas or coal)
• Various industrial furnaces (refinery process/iron
manufacture heating furnace, coal kiln, and black liquid
recovery boilers) For other applications, contact
Yokogawa Electric Corporation.
• May not be applicable corrosive gas such as
ammonia, chlorine is present-check wit
YOKOGAWA.
Sample Gas Temperature: 0 to 700°C (Probe only)
It is necessary to mount the cell using
Inconel cell-bolts when the temperature is
For high temperature sample gas (700
to 1400°C), apply 0.15 m length probe
and High Temperature Probe Adapter
Sample Gas Pressure: - 5 to + 250 kPa (When the
pressure in the furnace exceeds 3 kPa,
it is recommended to use pressure
compensated type. When the pressure
in the furnace exceeds 5 kPa, pressure
compensated type is required.)
For 0.15 m probe, - 0.5 to + 5 kPa. No
pressure fluctuation in the furnace should
Note: When the detector is used in conjunction with a
check valve and the ZA8F Flow Setting Unit, the
maximum pressure of sample gas is 150 kPa.
When with a check valve and the ZR40H
Automatic Calibration Unit, it is 200 kPa. If the
pressure of your sample gas exceeds these limits,
Probe Length: 0.15, 0.4, 0.7, 1.0, 1.5, 2.0, 2.5, 3.0,
Probe Material: SUS316 (JIS)
Ambient Temperature: -20 to +150°C
Reference Gas System: Natural Convection,
Instrument Air, Pressure compensated
(other than for probe length 0.15 m)
If you have any interest on this product,pls feel free to contact me.
Contact Information
Email address:Jackie@hkxytech.com jackie2018@126.com
Whatsapp:+86 15717178751
Skype:Jackie@hkxytech.com
Telegram:+86 15717178751
Phone:+86 15717178751