CATEGORIES
Latest news
Contact us
ADD: UNIT A1.9/F SILVERCORP INTERNATIONAL TOWER707-713 NATHAN ROAD MONGKOK KOWLOON HONGKONG;
TEL: 86-027-85508558,86-15871691193
FAX: 86 027-85309780
E-mail: sales1@hkxytech.com Jackie@hkxytech.com manager@field-instrument.com

  > Analyzer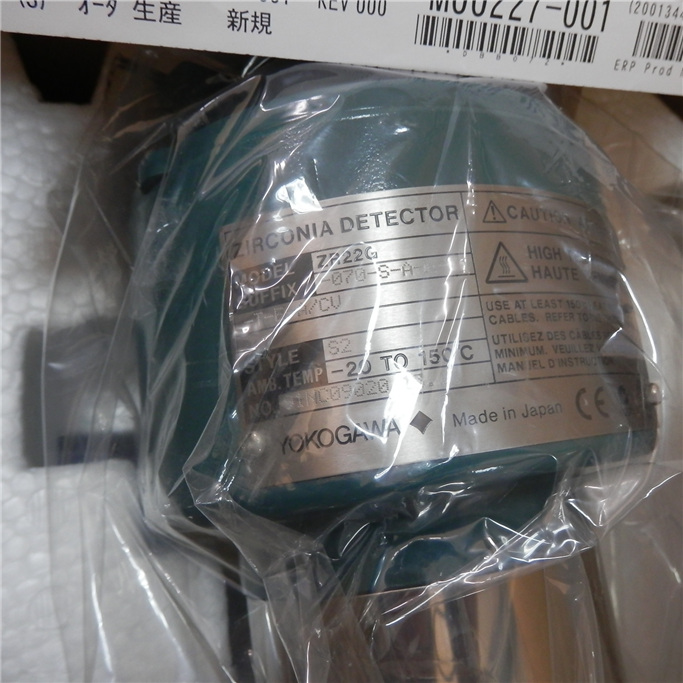 Yokogawa ZR22G Zirconia Oxygen Analyzers ZR22G
Product Model:ZR22G
Country of origin:Japan
Delivery time:6-8 weeks
Weight:6KG
Product Description: We have competitive price with high quality.Pls feel free to send us inquiry to confirm that.
Product introduction
Yokogawa ZR22G Zirconia Oxygen Analyzers and High Temperature Humidity Analyzers
Measuring O2 in the high temperature gases (exceeds
700°C) requires a general-use probe ZR22G of 0.15 m
length and a high temperature probe adapter.
Sample gas temperature: 0 to 1400°C (when using
0 to 800°C (when using SUS310S probe
Sample gas pressure: -0.5 to + 5 kPa. When using
in the range of 0 to 25 vol% O2 or more,
the sample gas pressure should be in
the range of -0.5 to +0.5 kPa. (Where
the sample gas pressure for the hightemperature
probe is negative, an ejector
Insertion length: 0.5, 0.6, 0.7, 0.8, 0.9, 1.0, 1.5 m
Material in Contact with Gas: SUS316 (JIS), SiC or
SUS310S, SUS304 (JIS) (flange)
Probe Material: SiC, SUS310S (JIS)
Installation: Flange mounting (FF type or RF type)
Probe Mounting Angle: Vertically downward within ±
5°. Where the probe material is SUS310S,
horizontal mounting is available.
Construction: Non explosion-proof. Rainproof
Weight(example): Insertion length of 1.0 m: approx.
5.3 kg (JIS) / approx. 11.3 kg (ANSI)
Insertion length of 1.5 m: approx. 5.8 kg
(JIS) / approx. 11.8 kg (ANSI)
This protector is designed to protect the probe output
from dust agitation (i.e., to prevent combustible
materials from entering the probe cell) where humidity
measurements are made under dusty environments.
Insertion length: 0.440 m
Flange: JIS 5K 80 FF equivalent or ANSI
Class150 4 FF equivalent. (However,
flange thickness is different.)
Material: SiC, SUS316 (JIS), SUS304 (JIS) (flange)
Weight: Approx. 6 kg (JIS), approx. 8.5 kg (ANSI)
Mounting: Mounted on the probe or process flange
withbolts and the associated nuts and
If you have any interest on this product,pls feel free to contact me.
Contact Information
Email address:Jackie@hkxytech.com jackie2018@126.com
Whatsapp:+86 15717178751
Skype:Jackie@hkxytech.com
Telegram:+86 15717178751
Phone:+86 15717178751