CATEGORIES
Latest news
Contact us
ADD: UNIT A1.9/F SILVERCORP INTERNATIONAL TOWER707-713 NATHAN ROAD MONGKOK KOWLOON HONGKONG;
TEL: 86-027-85508558,86-15871691193
FAX: 86 027-85309780
E-mail: sales1@hkxytech.com Jackie@hkxytech.com manager@field-instrument.com

  > Analyzer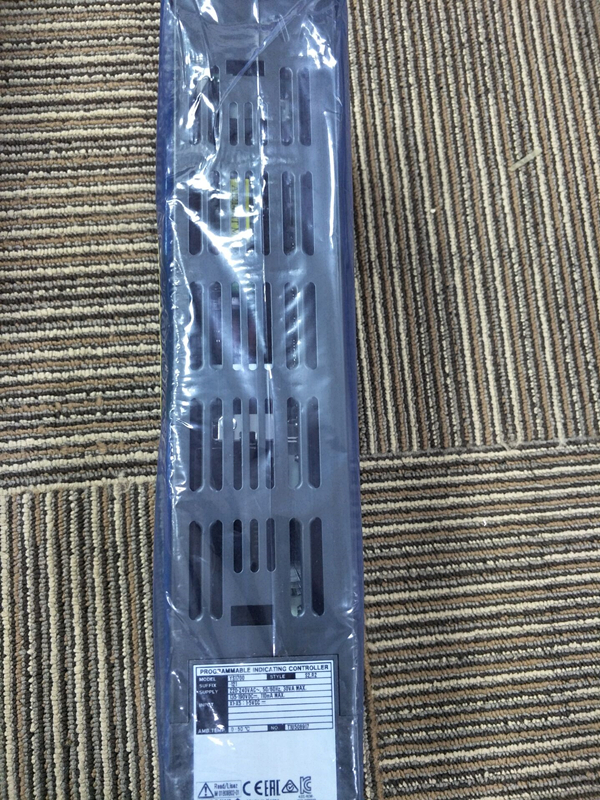 Yokogawa YS1700 Programmable Indicating Controller YS1700
Product Model:YS1700
Country of origin:Japan
Delivery time:6-8 weeks
Weight:5Kg
Product Description: We have competitive price and sepecial discount on this brand.Pls feel free to send us inquiry to confirm that.
Product introduction
Yokogawa YS1700 Programmable Indicating Controller YS1700
The YS1700 Programmable Indicating Controller can be tailored for various applications by running a user program,
and offers high reliability thanks to Yokogawa's proprietary technology, user friendliness, and expandability.
Standard models are smaller and lighter than earlier series,requiring less space for installation, and are compliant with
international safety standards including the CE Mark and FM,CSA nonincendive (optional) approvals. For easy replacement
of earlier controllers, models requiring the same panel cutout dimensions and depth as those of earlier models are also offered.
Yokogawa YS1700 Programmable Indicating Controller YS1700
FEATURES
Excellent legibility thanks to a full-dot, TFT LCD: High visibility
of the display screen is ensured even in direct sunlight
in the early morning and late afternoon. The user can
freely access a desired operation display from meter, trend
display, bar graph, alarm, and event displays. All parameters
can be set via the front panel display.
• Function block programming: Besides the text programming
compatible with earlier models, the YS1700 offers the new
GUI-based programming method, function block programming.
The optional YSS1000 Setting Software for YS1000
Series is used to develop user programs.
Yokogawa YS1700 Programmable Indicating Controller YS1700
• Large programming capacity: Program capacity is 1000 steps for
a text program, and 400 modules for a function block program.
• More powerful control and calculation functions: IEEE754-
format four-byte floating-point calculations enable actual values
to be used in calculations. More than a hundred types
of calculation modules are featured, including exponential
and logarithmic functions, temperature compensation, and
pressure compensation.
• Function selection mode (needs no programming): The
multi-function controller mode allows control to be selected
from frequently used functions (single-loop, cascade, or
selector control) without programming. Function assignments
to digital and analog inputs/outputs (DIs, DOs, AIs,
and AOs) can be determined by parameter settings.
Yokogawa YS1700 Programmable Indicating Controller YS1700
• Expandable I/O: The basic type with expandable I/O has
eight analog inputs, four analog outputs, ten digital inputs or
ten digital outputs (total fourteen digital inputs and outputs).
• Fail-safe: Thanks to dual CPU (one for control and one for display),
display and manual operations are enabled even during
a failure of either CPU. The hard manual circuit incorporated
independently from the digital circuits enables the controller
output to be adjusted manually during a failure of a digital
circuit including both CPUs. (The hard manual circuit is not
incorporated when the suffix code -2xx option is specified.)
• Nonvolatile memory for memory backup: No battery or capacitor
is used for memory backup, facilitating maintenance.
Yokogawa YS1700 Programmable Indicating Controller YS1700
• AC/DC dual power supply with wide operating voltage range
to ensure stability against supply voltage fluctuations: Can
be driven by either an AC (100 V) or DC (24 V) power supply.
Furthermore, the DC power supply enables receiving
power without polarity. (Must be specified upon ordering if
using a 220 V AC power supply.)
• 250 mm depth (for basic types only)
• Dust- and splash-proof IP54 faceplate (for basic type only)
• CE Mark (for basic type and YS100 compliant type only)
• FM Nonincendive explosion protection (optional for basic type only)
• CSA Nonincendive explosion protection (optional for basic type)
(However, certification is planned for the YS100-compatible
type (with YS100 case)).
• Communication (optional)
- Ethernet (Modbus/TCP; for basic type only)
- RS485 (PC Link, Modbus, Peer-to-Peer communication, and YS
protocol; unavailable for YS80 internal unit-compatible type)
- DCS-LCS communication
• Compatibility with YS100 Series: Setting and control operations
can be done with the same feel. For basic-type cases,
terminal-to-terminal pitches differ but the signal-to-terminal
arrangement is almost the same.
Yokogawa YS1700 Programmable Indicating Controller YS1700

We have good price on yokogawa DCS,yokogawa transmitter,yokogawa analyzer yokogawa flowmeter.ABB(Pressure transmitter,analyzer,Low voltage products),
Honeywell(pressure transmitter,analyzer,DCS,Gas detector),Rosemount(pressure transmitter,analyzer,
flowmeter),MTL( safety barrier),P+F( safety barrier),Norgren(Values,
Regulator)
Schneider,Weidmuller terminal blocks,Festo,Pnoenix contactor etc.
Also We have Emerson 475 field communicators in ready stock, such as 475FP1EKLUGMTS, 475HP1EKLUGMTS, 475HP1EKLUGMT, 475HP1ENA9GMTS
and some more, new and original from Emerson Germany.Any inquiry about our scope,pls feel free to contact me.